Business Intelligence, 360° Data Analytics
We comprehensively deploy Business Intelligence systems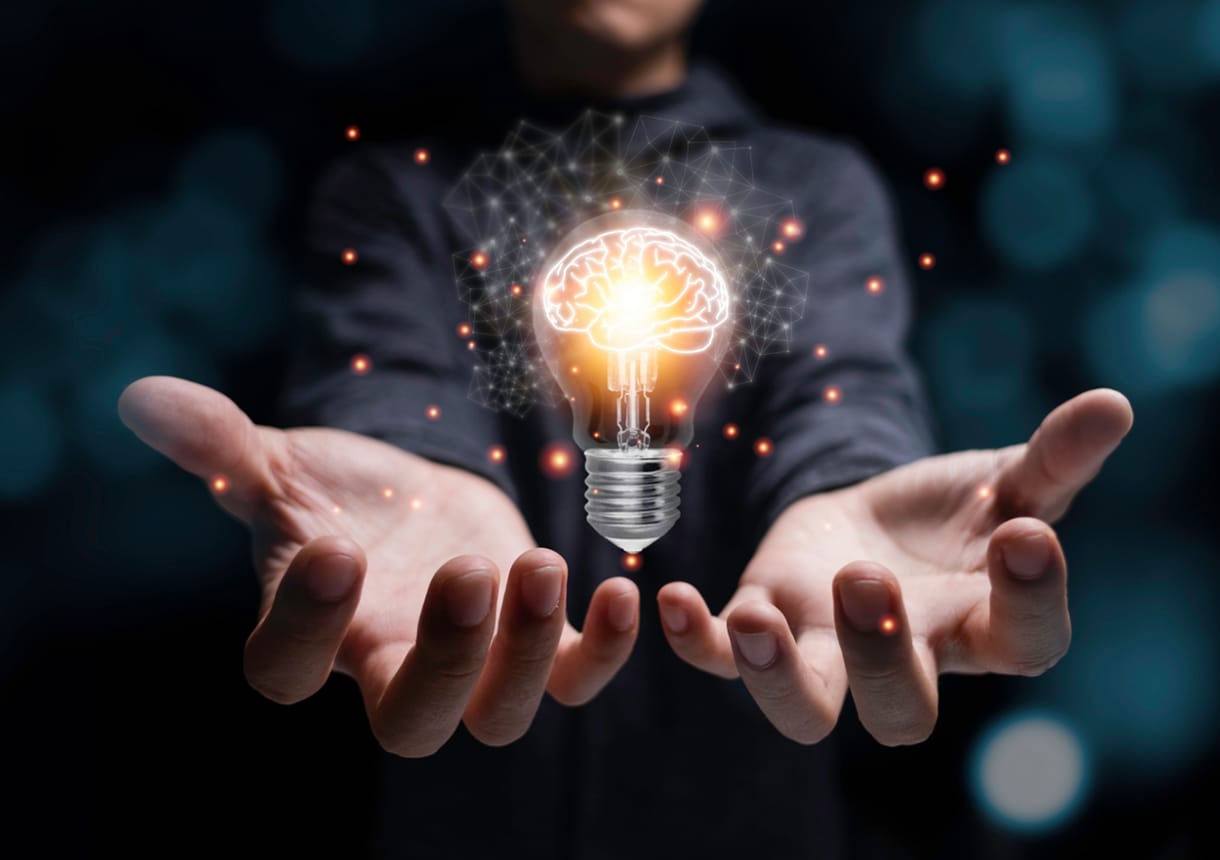 Understand the data
We believe that Business Intelligence is a natural evolutionary step after spreadsheets. One required to adapt contemporary organizations to a rapidly changing world. We do not think that a single tool will solve all the problems of a company, but it can certainly improve its operations. Because seeing more is knowing more.
Better data understanding enables their better use, and this translates to tangible profits for the enterprise. With the raging exchange rate or raw material price fluctuations, shortages of goods and logistics delays of today - ERP and BI systems seem an indispensable assistance not only for analysts, managers and company owners, but primarily for middle-tier employees, who depend on that data in their everyday work.
See what we can do
for you
Check out our
holistic

BI offer

See the BI systems we specialize in. Discover every major Business Intelligence and expansion on the market with us. Together we can make an optimal choice, so as to solve all the problems of your organization, and get the true essence from the data – practical knowledge.
Qlik

Power BI

Semarchy

K4 Analytics

Vizlib

Inphinity
See the level of data maturity in
your company!
Which stage of digital business transformation can you pin-point your company to?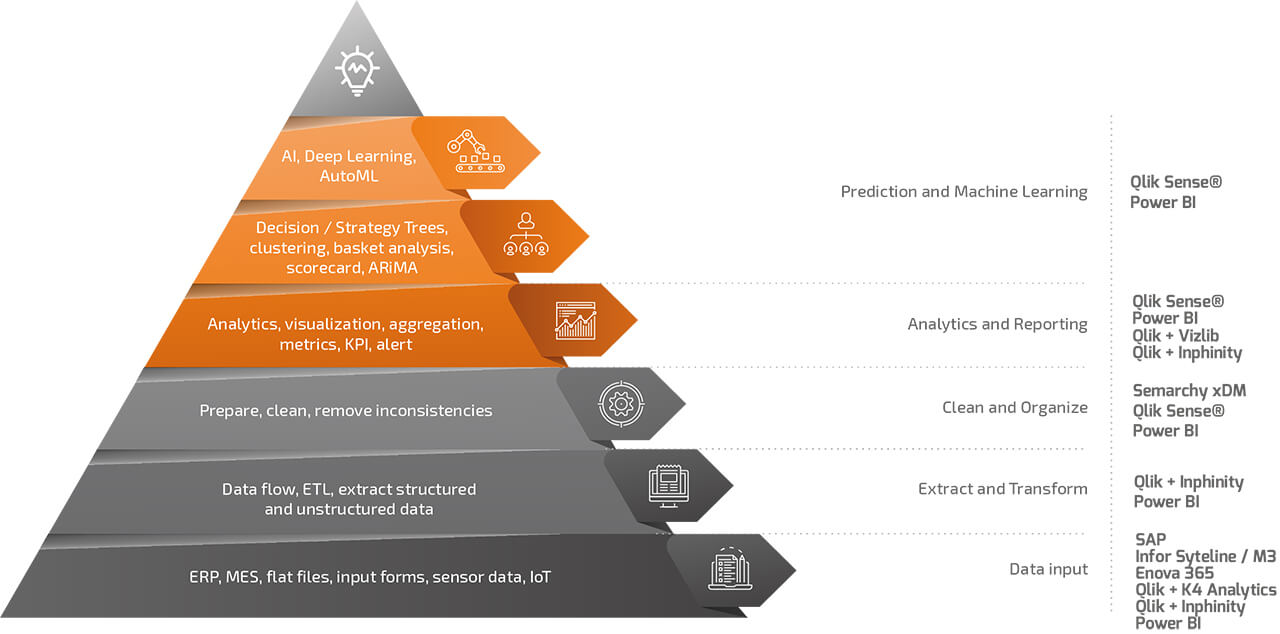 Outsourcing
BI
Selecting and properly implementing the right tool requires a professional approach, specialized knowledge and extensive experience. Visit our site and learn about the range of benefits offered by working with our reliable consultants.
What else can we do
for you

?

See what more we can do for your company in Business Intelligence areas.
Every discovery, invention and journey start with a
conversation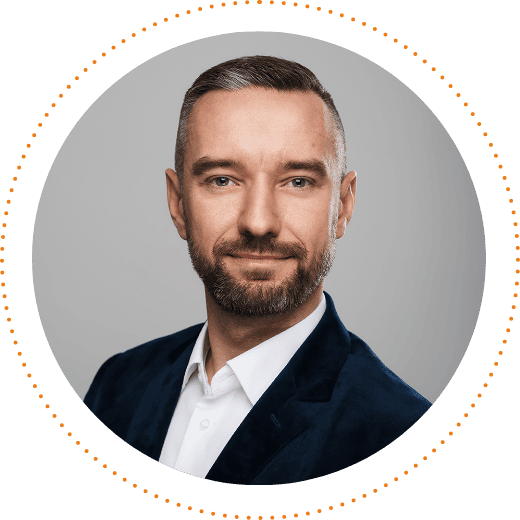 Dominik Machalica
Sales BI Department Manager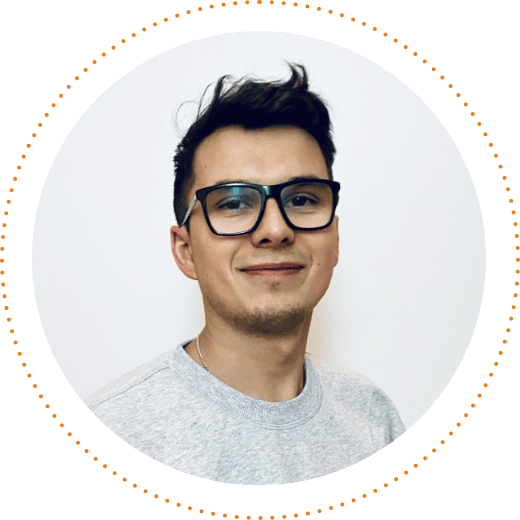 Przemysław Blicharski
International Sales Team Manager
BPX

is a recognized partner for years
Elite Solution Provider

Elite Solution Provider - the highest possible Qlik partner status.

Finance Specialization

Official specialization that confirms competence and numerous projects completed in the field of finances.

Automotive, Idustrial & Aerospace Specialization

Official specialization confirming competences and numerous projects completed in the Automotive, Industrial & Aerospace area.

The only partner of K4 Analytics in Poland

BPX is the only partner of K4 Analytics in Poland.

Recognized leader of the Business Intelligence industry

Data clarity and advanced visualizations in the Microsoft environment.
We use the full potential of data
Find out what else we can do for your company to achieve measurable results based on real, organized data together. Take another step towards excellence with us and let's start the journey to your organization's digital evolution.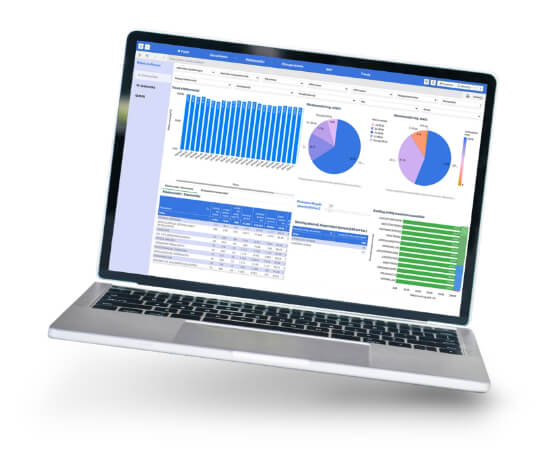 HR

Vizion Pro

Turn your data into valuable knowledge in one place!

BPX's application - HR Vizion Pro is a modern tool dedicated to HR departments that enables to discover the full potential of the collected HR and payroll data.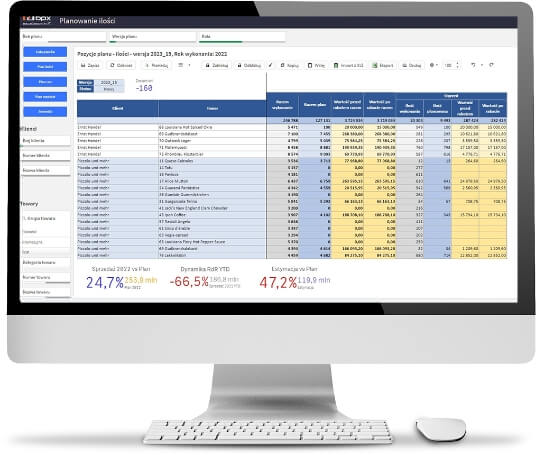 Planning and budgeting in
QLIK
Preparing budgets and tracking execution of the projects.
Discover our original application built on a combination of groundbreaking Qlik and K4 tools in the world of Business Intelligence.
Smart city

solutions

With BPX Smart City, your city will significantly accelerate development and become the leader of innovation!

At BPX, we know how important it is for residents and city decision-makers to have access to current information and intuitive, transparent tools to facilitate daily operations and decision-making. Implementing a Smart City guarantees many benefits related not only to integration and increased data transparency, but also to resource optimization or the value derived from flexible personalization to individual city needs.

Learn how to use the power of data and achieve greater efficiency.
2

Process and business analysis

4

Configuration and implementation
Discover our
capabilities
15

+

years of experience

For over fifteen years, we have been helping our clients implement and develop systems and applications that streamline business processes. Owing to our know-how, our Partners are able to fully utilize the technologies of the future.

1000

+

completed projects

We approach each project individually. We employ technologies that improve the enterprise functioning and management. The joint implementation of each projects brings our clients closer to perfection in managing a modern organization.

250

+

employees

We have an appropriate team of experiences and qualified experts in many fields. Consultants, analysts, programmers and PMs. We have been successfully implementing even the most complex projects that streamline the development of organizations around the world.

50

+

countries where we have carried out deployments

Based on our unique skills, we implement innovative projects around the world. We conquer new markets and constantly enter new areas. A comprehensive approach allows us to ensure the development of companies from numerous industries and sectors.
Cooperating with the best
makes us proud
See our Case Study examples, which show projects streamlining business processes and completed by our team.
Webinar
Be up to date with BI information
Would you like to follow trends and learn the latest news from the Business Intelligence world?
See what online events await you in the nearest future and sign up for those that you find interesting.
You can also browse our BPX video archives.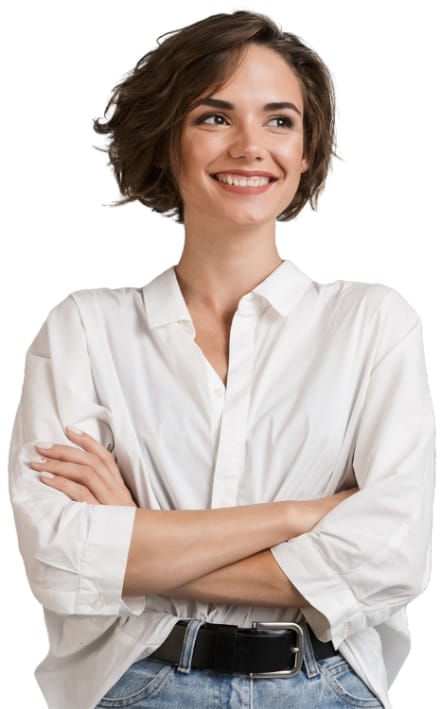 BPX
offer
From implementation, through the maintenance of ERP and BI systems, to custom-made tailored projects and training. View or download the full BPX offer and see what else we can do for you!
Proof of Concept+
Proof of Concept means the implementation of a solution that is aimed at demonstrating that tool deployment is viable, functional, satisfies our expectations and is feasible.
We offer more than just proving the viability of Business Intelligence tools. Our Proof of Concept+ enables testing the capabilities of a BI platform, solving a real business or report problem presented by a client in 5 working days. We solve a real problem and not only its fragment. In the app, and not in theory. Comprehensively, professionally and instantly.
Let's check how can our
common

project look like

Using the multiple-choice list, mark what you need - which tools and services for a temporary or permanent project. We will get back to you with a tailored-made proposal as soon as possible!