Advanced data visualization in the Microsoft environment thanks to Power BI
Explore detailed information hidden in the data owing to Power BI.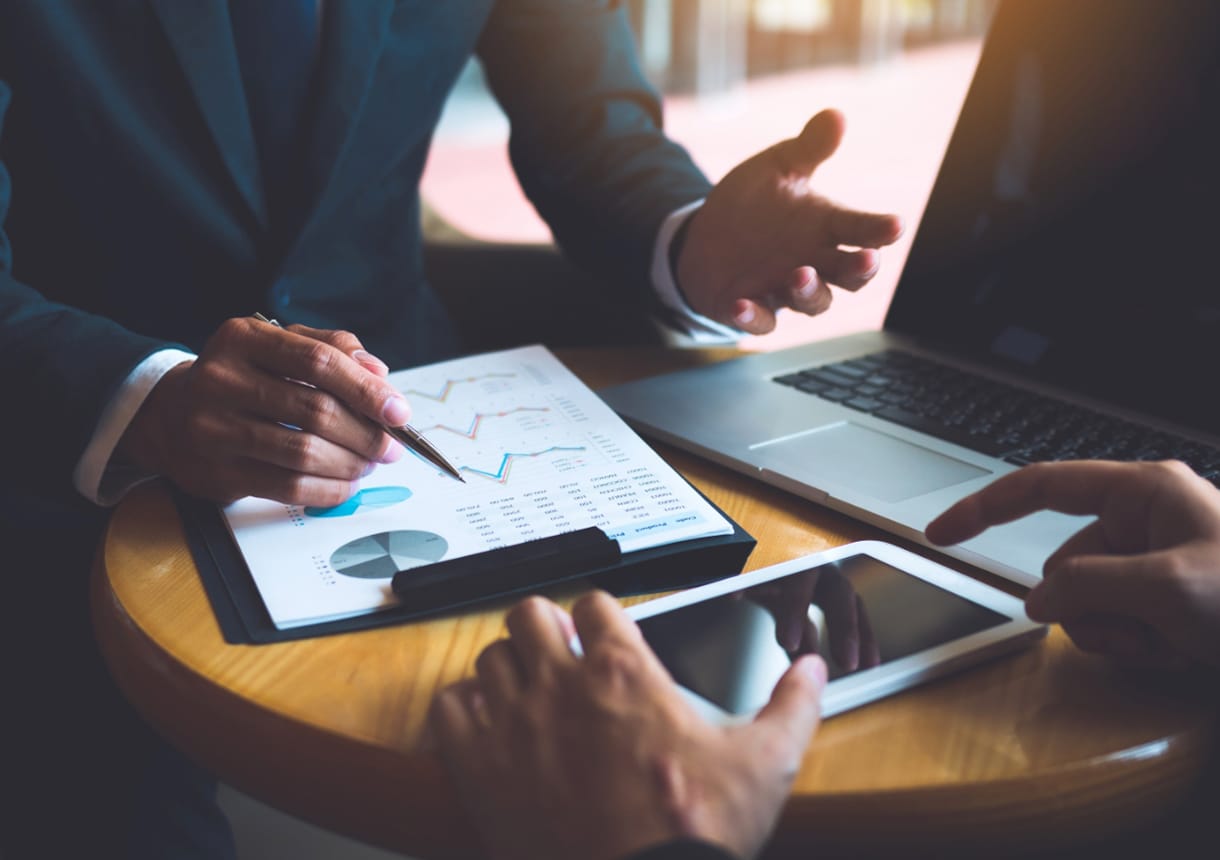 Find data clarity when you need it most
Trust a renowned Business Intelligence industry leader; build your business based on secure data analysis; rely on one of the largest and rapidly growing cloud-based solutions supporting business analyses.
Business analysis
for everyone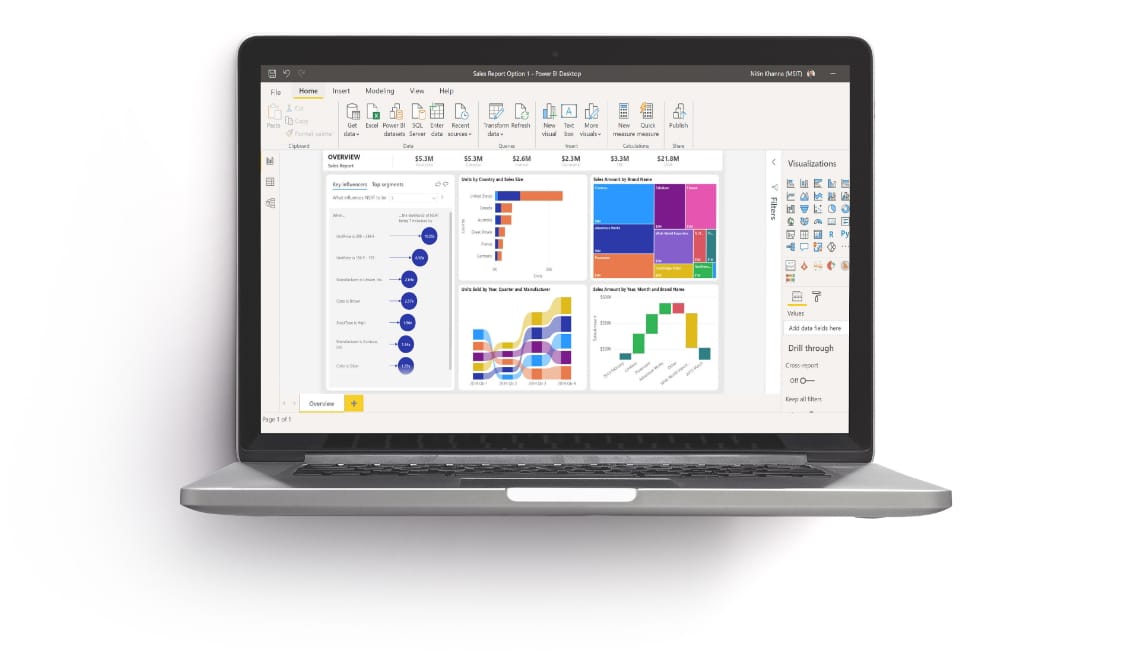 Self-service analyses for any enterprise

Limit your additional costs, complexity and security threats associated with multiple solutions owing to the Analytics Platform scalable down to individuals or an entire organization.

Robust results owing to the use of smart tools

Find and share significant and detailed information using hundreds of data visualizations, built-in AI capabilities, tight integration with MS Excel and pre-created and custom data connectors.

Best analytic data protection

Secure your data using industry-leading data security functions, such as confidentiality labels, end-to-end encryption and real-time access monitoring.
---
Advanced and comprehensive business solutions
Explore the capacity of
Power BI
A single platform

In-depth analysis

Work optimization

Accuracy and precision

The power of Excel

From information to action

Analyses - right here, right now
A single platform

Meet the self-service and data analysis requirements of your enterprise with just a single platform. Gain access to advanced semantic models, application lifecycle management (ALM) toolkit, open communication structure and fixed-layout paged reports with excellent graphics.

In-depth analysis

Get competitive leverage owing to your data, using the Power BI service and Azure platform, to merge and analyse entire datasets.

Work optimization

Take advantage of the latest developments in AI from Microsoft to facilitate data preparation, machine learning model creation and rapid acquisition of structured and unstructured data analyses, including text and images, for everyone, and not only data analysts.

Accuracy and precision

Quickly and confidently identify differences and drag contents from a dev and test environment to a production environment, using simple visual cues in deployment pipelines.

The power of Excel

Anyone familiar with the Microsoft 365 platform is able to easily combine queries, data models and Excel reports with Power BI navigation desktops — expediting Excel business data acquisition, analysis, sharing and posting.

From information to action

Go from data to detailed information and from detailed information to action using the Microsoft Power Platform — which merges the Power BI service with Power Apps and Power Automate features into a solution that enables developing business applications and automated workflows.

Analyses - right here, right now

Find out what is happening right now, and not only what happened in the past. From factory sensors to social media feeds – gain access to real-time analyses to always be ready to make timely decisions.
Key

features

Check out the list of all data sources supported by Power BI at the official Microsoft website: microsoft.com
What data sources does
Power BI

support? All of them!

All tools, programs and add-ons from the Microsoft family seamlessly meet, intertwine and combine in Power BI. Make use of the power of all Microsoft environment data with a single, versatile tools of the Business Intelligence class.
Approvals

Asana

Azure Ad

Azure Applications

Azure Automation

Azure Blob Storage

Azure Devops

Azure Queues

Box

Common Data Service

Dropbox

Dynamics

Dynamics 365 Fin Ops

Excel

Excel Online Business

Excel Online Onedrive

Facebook

File System

Flow Management

Ftp

Gmail

Google Calendar

Google Contacts

Google Drive

Google Sheets

Google Tasks

Http with Azure

Instagram

Jira

Mail

Microsoft Forms

Microsoft Todo

MSN Weather

Notifications

Office 365 Groups

Office 365 Outlook

Office 365 Users

Office 365 Admin

Onedrive

Onedrive for Business

Onenote Business

Outlook com

Outlook Tasks

Planner

Project online

Rss

Salesforce

sFtp

Sharepoint

Slack

Smartsheet

Smtp

SQL Server

todoist

Trello

Twilio

Twitter

Word Online Business

Wunderlist

Yammer

YouTube
Outsourcing
BI
Selecting and properly implementing the right tool requires a professional approach, specialized knowledge and extensive experience. Visit our site and learn about the range of benefits offered by working with our reliable consultants.
Easy operation

Cost control

Real-time analytics

Convenient cooperation

Data analysis visualization

Quick prototyping

Custom dashboards

Data modelling
2

Process and business analysis

4

Configuration and implementation
Discover our
capabilities
15

+

years of experience

For over fifteen years, we have been helping our clients implement and develop systems and applications that streamline business processes. Owing to our know-how, our Partners are able to fully utilize the technologies of the future.

1000

+

completed projects

We approach each project individually. We employ technologies that improve the enterprise functioning and management. The joint implementation of each projects brings our clients closer to perfection in managing a modern organization.

250

+

employees

We have an appropriate team of experiences and qualified experts in many fields. Consultants, analysts, programmers and PMs. We have been successfully implementing even the most complex projects that streamline the development of organizations around the world.

50

+

countries where we have carried out deployments

Based on our unique skills, we implement innovative projects around the world. We conquer new markets and constantly enter new areas. A comprehensive approach allows us to ensure the development of companies from numerous industries and sectors.
See how we have helped
clients

around the world

See our Case Study examples, which show projects streamlining business processes and completed by our team.
Discover more news from the
Power BI

world
Webinar
Be up-to-date with BI news
Would you like to follow trends and current news from the SAP world?
See what online events await you in the nearest future and sign up for those that you find interesting.
You can also browse the archives of BPX webinars.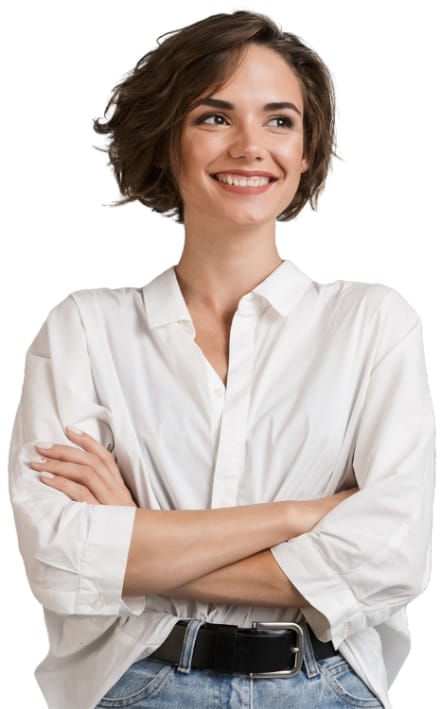 BPX
offer
From implementation, through the maintenance of ERP and BI systems, to custom-made tailored projects and training. View or download the full BPX offer and see what else we can do for you!
Proof of Concept+
Proof of Concept means the implementation of a solution that is aimed at demonstrating that tool deployment is viable, functional, satisfies our expectations and is feasible.
We offer more than just proving the viability of Business Intelligence tools. Our Proof of Concept+ enables testing the capabilities of a Power BI platform, solving a real business or report problem presented by a client in 5 working days. We solve a real problem and not only its fragment. In the app, and not in theory. Comprehensively, professionally and instantly.
Contact

us!

Let's talk! Are you interested in our solutions? Our experts are happy to answer all of your questions.