Meet us
Above all, BPX is the people who make up our exceptional team and the values guiding us in our everyday operations. Our journey towards the business transformation of enterprises has been continuing since 2006.
Power Up


your digital
transformation
journey

with us
For over 15 years we have been a harmonious team of a dynamically growing consulting company. We specialize in enhancing management processes using state-of-the-art management technologies and systems of the ERP and Business Intelligence class. We successfully implement projects for recognized Polish and global brands. We share the unique know-how with our clients and deploy the technologies of the future that expedite business innovations.
There is one element most important to us at the start and end of every journey, path, process and challenge – the person. Regardless of whether you will cooperate with us or join our reliable team – we will try for it to be one of the most interesting and developing experiences in your life.
BPX

Board

Listen to BPX history told by the persons creating it.
Bio:

In 2006, together with several other ERP system consultants, he founded Business Partners eXcellence sp. z o.o.

Bogusław Cieślak

President of the Board at BPX S.A.

Bio:

In BPX since 2008 – has held several management positions. Today she is responsible for the SAP Department and is strongly engaged in foreign-market business development.

Anna Saczuk

Vice-president of the Board at BPX S.A.
SAP Department Director

Bio:

At BPX since 2013. Initially, he was one of the first sales reps. Today he is the Director of the Business Intelligence Department.

Michał Osoba

Vice-president of the Board at BPX S.A.
Business Intelligence Department Director

Bio:

At BPX since 2013. He acts as the Director of the Complementary Business Solutions Department and is responsible for the implementation and sales team.

Michał Lipiec

Board Member at BPX S.A.
Complementary Business Solutions Department Director

Bio:

In BPX since 2008. In 2015, he founded BPX Solutions Ltd., and in 2023, a merger of both companies took place.

Dariusz Miętka

Board Member at BPX S.A.
Head of Products Division
Our core
values
Aby móc osiągać stawiane przed nami cele, kierujemy się w swoich działaniach partnerskimi i etycznymi zasadami współpracy:
In the strive for implementing and achieving the goals set for us, we follow partnership and ethical cooperation principles.
Quality

Looking for a team that's going to bring the highest standards and methodologies when managing your project? BPX ensures that our team members are well versed in all current Project Management methodologies, including AGILE. Lean on us for leadership in project management.

Honesty

The positive/successful outcome of projects and work which we conduct is our trademark. We inform our clients about any identified risks on a consistent basis with the aim to prioritize and resolve each problem immediately.

Responsibility

Our word is a binding agreement. We treat our commitments seriously because keeping our promises provides us with a good reputation. We are not afraid of challenges but we make only feasible promises.

Concious aims

We prefer long-term profits to temporary achievements. Our actions are concentrated on achieving attainable business benefits which result from the undertaken it actions.

Partnership

Every client is our partner with whom we perform the tasks in collaboration with in order to achieve intended objectives/goals/aims.

Mutuality

We respect our time as well as our clients'. We treat our customers the way we would like to be treated.
BPX S.A. (Business Partners eXcellence) is a growing global consulting company with over 15 years of experience.
We offer world-class ERP and Business Intelligence solutions, as well as the implementation of systems that support the comprehensive management of the company, and their maintenance and development.
We have customers in Poland, throughout Europe, in the United States and many countries around the world.
We guide companies through digital business transformation, providing comprehensive consulting and IT services at all stages of the project.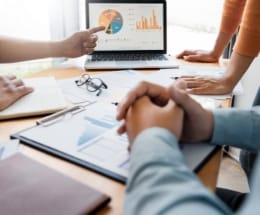 BPX established
A group of SAP consultants with many years of experience tighten their professional cooperation, acting under a common name.
BPX Sp. z o.o.
BPX Sp. z o.o. with its seat in Wrocław is officially founded.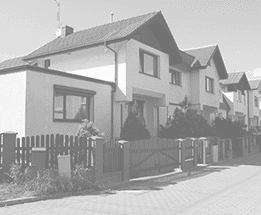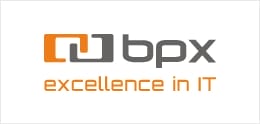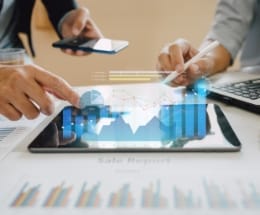 Change of the business model
Own team of consultants starts developing.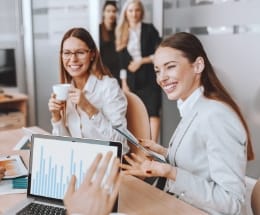 Diversification
The company enters the markets of systems for medium-sized enterprises, thus diversifying its business.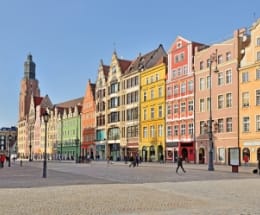 First integration
That year, the first integration event was held, where one of the attractions was a balloon flight. Since then, the balloon has been a permanent symbol of BPX.
First real office
The first real office on Pilsudski Street in Wroclaw is established.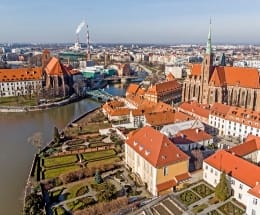 Relocation of headquarters
Relocation of the company's Wroclaw office from Pilsudski Street to Powstańców Śląskich Street 28/30, where it is located until now.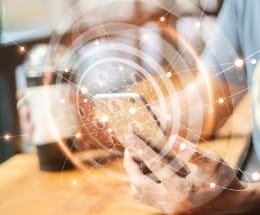 SAP system implementation
Independent implementation of a SAP system at ZCH Siarkpol.
Several large projects at the world's 3rd largest FMCG company.
The BPX crew is already 15 people large. BPX a partner of Quiterian BI 2.0.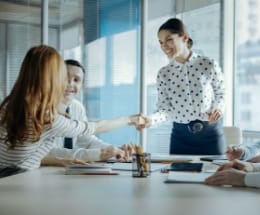 Participation in international projects
Taking part in numerous international projects, in such countries as China, the United Arab Emirates, South Africa, France, the Netherlands, Great Britain, Hungary, Austria, Denmark, etc.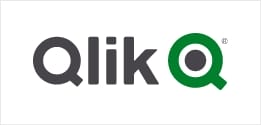 Partnership with QlikTech
Partnership with QlikTech, a leader in Business Discovery solutions – Business Intelligence systems providing full control over data analysis to business users.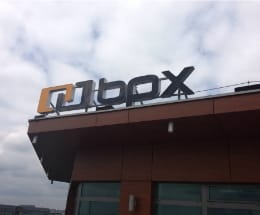 Office in Warsaw
The Warsaw office is opened. Independent SAP implementation at Global Cosmed S.A.
First QlikView implementations. The BPX staff is already 57 people.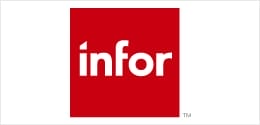 Partnership with Infor
We became partners with Infor – world's third provider of business software.
The Infor ERP SyteLine system is mainly intended for production companies.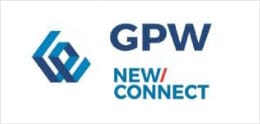 NewConnect
Yet another step that confirms our systematic and stable development was being listed on the Warsaw Stock Exchange.
After ownership changes, BPX S.A. was listed on NewConnect.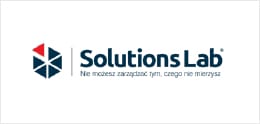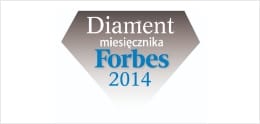 SolutionsLab
Cooperation established with Solutions Lab, which offers proprietary solutions of the SFA (Sales Force Automation) class, dedicated primarily to sales representatives.
The company has become a Forbes Diamonds winner
BPX has been named a winner of the 2014 Forbes Diamonds ranking. We received the award by being one of the most dynamically growing companies in Poland, whose average annual value growth was at least 15 percent. BPX was among the top companies with revenues between PLN 5 and 50 million.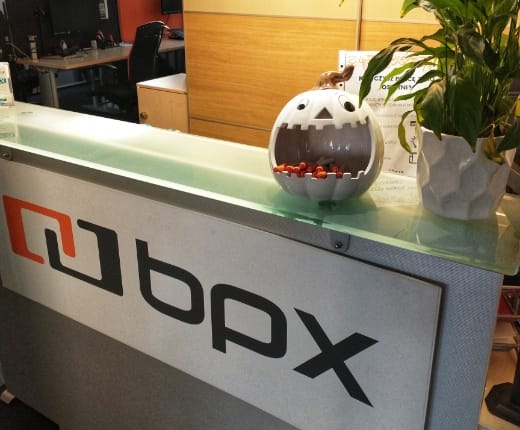 New office in Wrocław
A new Wrocław office has been opened. Completion of a 3-year SAP implementation project in Russia.
Launch of the SAP Treasury project in Benelux countries. Further QlikView deployments. The BPX staff is already 87 people.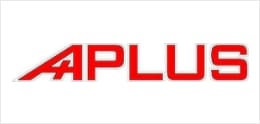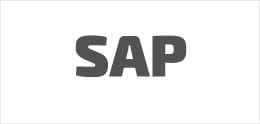 APlus
Establishing cooperation with APlus, which developed a proprietary AutoCAD overlay. The overlay is primarily intended for architects.
Partnership with SAP
We have become partners with SAP – the market leader for business applications. We provide comprehensive services associated with the deployment, development and maintenance of SAP ERP and SAP Business All-in-One systems.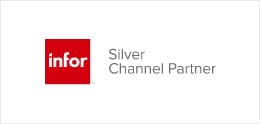 Silver Infor Channel Partner
BPX becomes the "Silver Infor Channel Partner".
The "SILVER INFOR CHANNEL PARTNER" title is awarded only to these partners, who satisfy strictly defined cooperation criteria.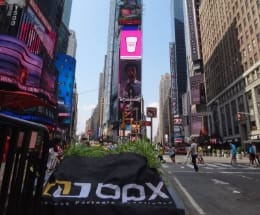 US branch office
We are beginning to build a branch in the US and explore the potential of this market for business development.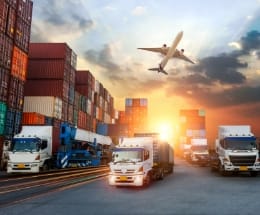 Automotive, Industrial & Aerospace
BPX receives a confirmation of its competence in the Automotive, Industrial & Aerospace areas receiving a specialization in this field, officially recognized by Qlik.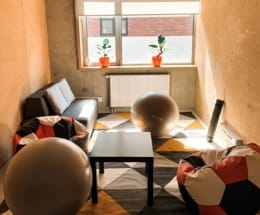 New office in Katowice
We have move to a new building and larger office floor, divided into conference rooms, open space, small individual-work rooms and a dedicated chill room.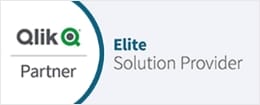 Elite Solution Provider
BPX achieves the Qlik Elite Partner status.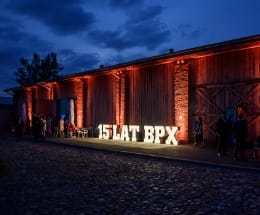 15th anniversary of BPX
We are celebrating the 15th anniversary of the company founded in 2006. (date of entry in the National Court Register) by senior SAP consultants and project managers with extensive experience gained in Polish as well as foreign projects.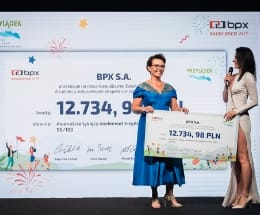 Launch of the Kilometres for Przyladek campaign
The first edition of the Kilometres for Przyladek campaign was launched. Its goal is to promote a healthy lifestyle and help the "Lepszy Start" Foundation, which supports the "Przyladek" Primary School for Children with Autism Spectrum Disorder in Parzeniewo.
BPX runners, cyclists and walkers joined forces and enabled raising PLN 12,734.98.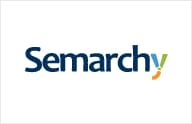 BPX becomes partners with Semarchy in Poland and Central and Eastern Europe
BPX becomes the exclusive in Poland and second in the Central and Eastern Europe region partner of Semarchy, a company that specializes in Master Data Management.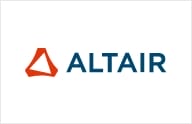 BPX becomes the Polish partner of Altair in the field of AI and Data Analytics
BPX becomes the second Polish and fourth regional partner of Altair, which specializes in advanced data analytics, artificial intelligence and machine learning.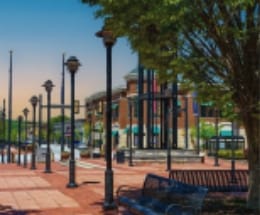 New office in Exton (USA)
BPX opens an office in Exton, Pennsylvania, thus expanding its activities in the United States.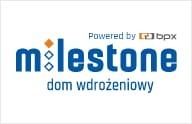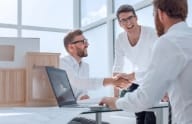 BPX expands the capital group
On December 16, 2022, the BPX S.A. Capital Group finalized the acquisition of Milestone Dom Wdrożeniowy, which means the diversification of our IT product and service portfolio and continued growth.
BPX has more than 200 consultants all over the world
The SAP expert team is constantly expanding. Our team of experts in Poland and abroad is constantly growing.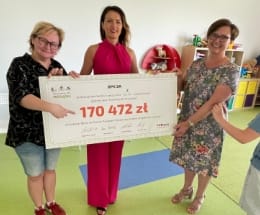 Kilometres for Przyladek - 2nd edition
Once again we became the strategic sponsor of an aid campaign through collecting kilometres, keeping fit and good fun, which enabled raising PLN 170,472 for the construction of the "Dom na Zawsze" home, supported by the "Lepszy Start" Foundation.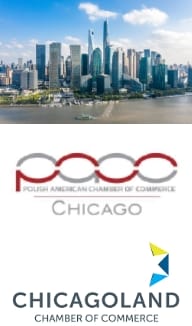 New offices in Chicago and Sao Paulo
BPX expands its foreign activities with new office floor in the USA and Brazil.
BPX becomes a member of the Polish American Chamber of Commerce Chicago
We joined the Polish American Chamber of Commerce (PACC), which is important to us in terms of business development on the American market.
BPX członkiem Chicagoland Chamber of Commerce
BPX becomes a member of the Chicagoland Chamber of Commerce
We have joined a new Chicagoland Chamber of Commerce with its seat in Chicago.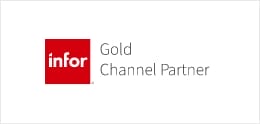 Gold Channel Partner
W 2023 r. BPX awansował na "Złotego Partnera Infor". Zostaliśmy również opiekunem / właścicielem polskiej lokalizacji.
BPX to teraz największy polski partner aplikacji Infor CloudSuite Industrial.

We support clients in implementing
IT projects
See our Case Study examples, which show projects streamlining business processes and completed by our team.
Discover our
capabilities
15

+

years of experience

For over fifteen years, we have been helping our clients implement and develop systems and applications that streamline business processes. Owing to our know-how, our Partners are able to fully utilize the technologies of the future.

1000

+

completed projects

We approach each project individually. We employ technologies that improve the enterprise functioning and management. The joint implementation of each projects brings our clients closer to perfection in managing a modern organization.

250

+

employees

We have an appropriate team of experiences and qualified experts in many fields. Consultants, analysts, programmers and PMs. We have been successfully implementing even the most complex projects that streamline the development of organizations around the world.

50

+

countries where we have carried out deployments

Based on our unique skills, we implement innovative projects around the world. We conquer new markets and constantly enter new areas. A comprehensive approach allows us to ensure the development of companies from numerous industries and sectors.
We help
The BPX team is actively involved in CSR activities, and help in inscribed into our corporate DNA.


We constantly support the "Lepszy Start" Foundation and the "Przyladek" Non-public Primary School for Children with Autism Spectrum Disorder, including the annual "Kilometres for Przyladek" campaign.
Our locations around the
world
Learn more about OUR local branches in Poland and the US and Brazil offices. Be sure that regardless of the client's location and time zone, BPX experts will provide your company with the best solutions in the field of ERP and BI technologies, and consulting services of the highest quality.
Wroclaw

Warsaw

Katowice

Exton

Chicago

São Paulo
Become our business Partner
See for yourself that BPX is the best possible business Partner in your journey through digital business transformation.
Contact us and commence a new stage of your enterprise's development.
Be
up to date
Subscribe to our company newsletter and receive the latest information from the BPX world!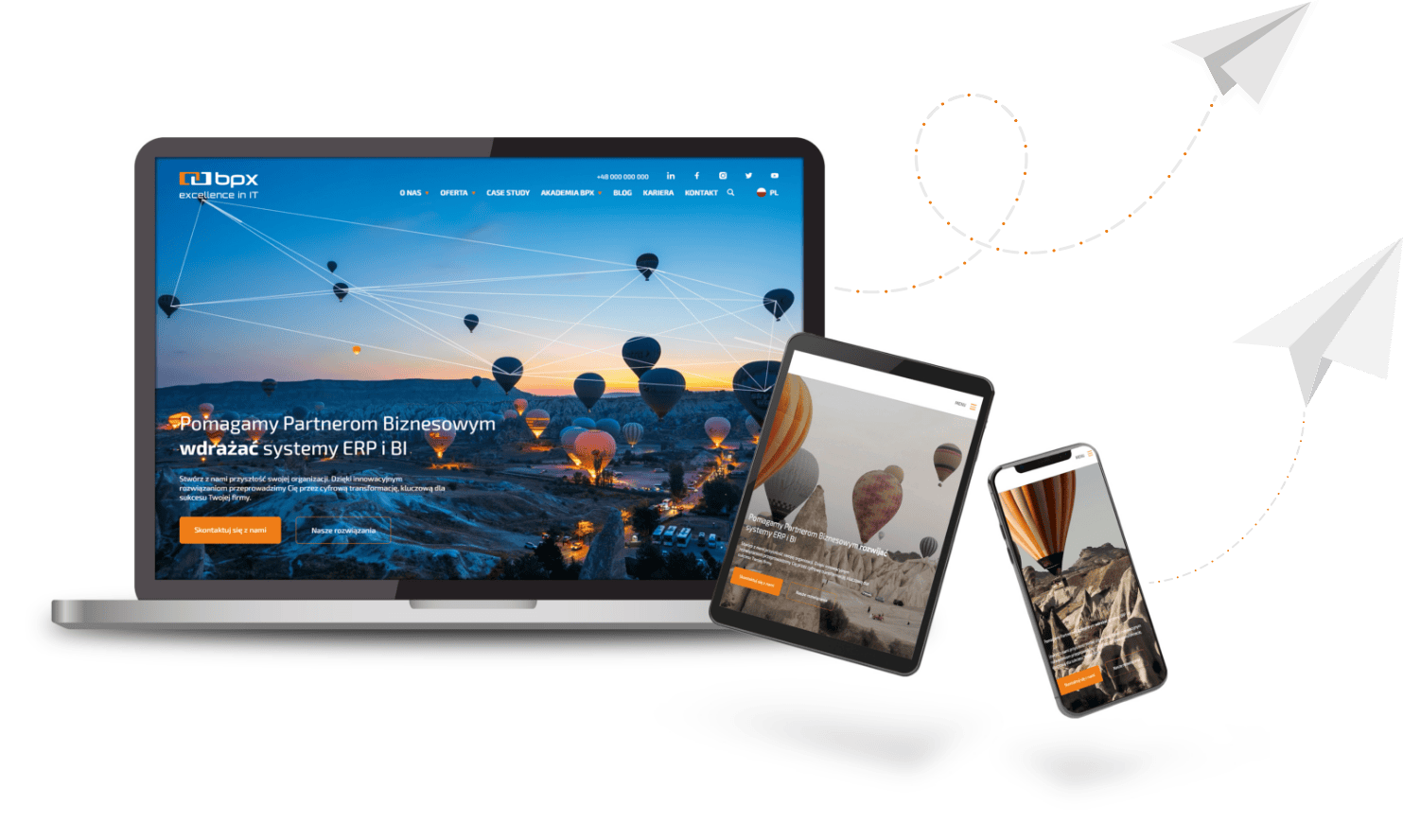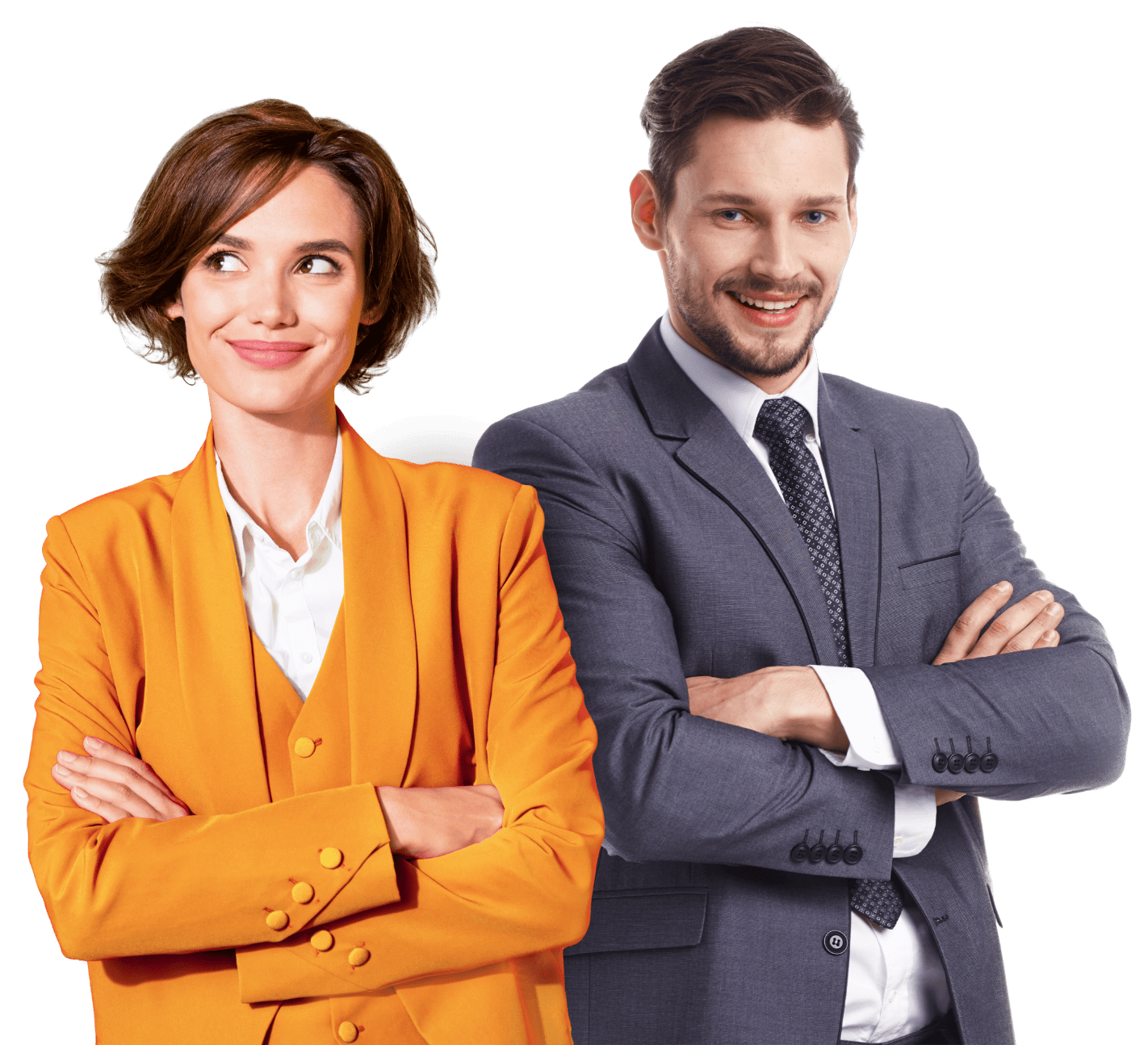 Work with us
See why your personal journey with BPX may turn out to be the best unforgettable experience!
Receive a quotation
Find out what products we offer and what services in the field of IT consulting we provide.
Contact

us!

Let's talk! Are you interested in our solutions? Our experts are happy to answer all of your questions.