Qlik Sense allows integration of analyzes and data in HTML technology. Thanks to this solution, it is possible to embed individual objects, whole reports created in the Qlik Sense and even supply custom visualizations written in the JavaScript Language with data collected in the Qlik Sense.
Mashup
Mashup can combine (simultaneously) data from several different sources, providing new opportunities for analysis and integration with corporate websites. This enables the proper implementation of any visualization that supports HTML, CSS and JavaScript technologies.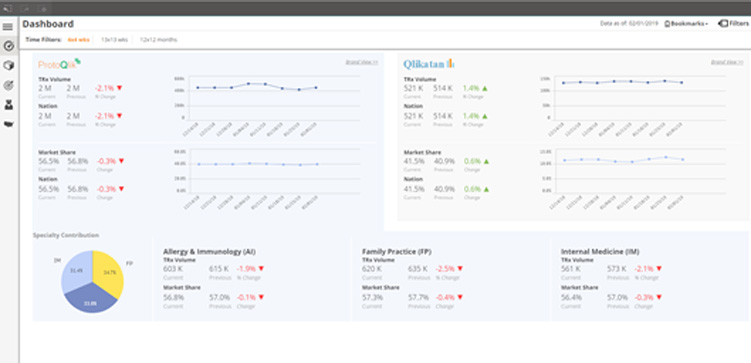 Moreover, Mashup enables to connect Qlik Sense solution with other systems that operate in the HTML technology. This help to build reports and use the power of the Associative Engine from Qlik Sense to expand the capabilities of other tools. See an example concerning the integration of Qlik Sense with CRM platform.
Simultaneously, mashups give all possibilities that are built in Qlik Sense:
Protections are transferred from the Qlik platform. This means that the user has the same rights to data as in the standard Qlik Sense interface
Objects are still connected to each other. Even if they are placed independently on the page, they may be jointly filtered through selections
Full flexibility and speed of the in-memory engine enables to analyze large data sets in mashups as in native Qlik Sense applications
Examples of applications for mashup technology:
Integration with other systems in the HTML and JavaScript technology
Integration of analyzes and indicators with websites of the enterprise (or websites on the intranet)
Display of reports on the screens of production halls, offices and other media intended for this purpose
Expansion and adaptation of visualizations to corporate standards of colors and functionality
Publication of generally available reports (for example for investors) in modern and attractive way
Contact

us!

Let's talk! Are you interested in our solutions? Our experts are happy to answer all of your questions.