Choose the best ERP system for your business
We will support you in making the best choice and together we will find the way to improve operations and manage your organization more efficiently.
System
ERP
An ERP (Enterprise Resource Planning) system is a type of software that is used to plan enterprise resources and automate processes in many business areas.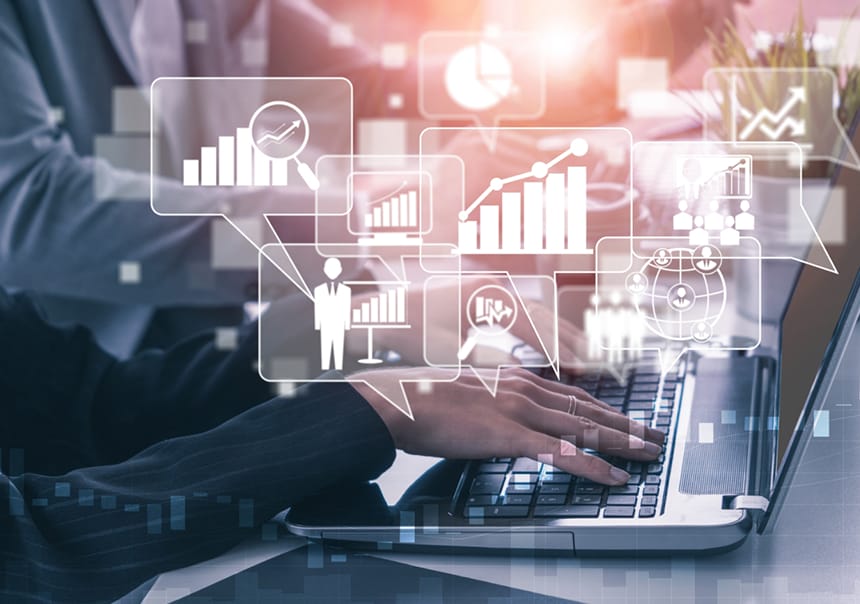 How to choose an ERP system?
The decision to choose an ERP system is extremely important for the development of a modern enterprise. It is an essential decision that affects how our organization will operate and develop in the future. The selection process is therefore fundamental and much depends on it. Poorly selected systems generate large costs and cause the need for constant changes and additional involvement.
The determinant of a good choice is not only the price, but the level of technological advancement of the company, the industry and many different aspects. The agility and comprehensiveness that innovative ERP software offers makes it possible for companies to be competitive and achieve maximum benefits in this rapidly evolving and changing business environment.
The business areas supported by
ERP systems
Improve the functioning of your organization by choosing an effective tool that meets the expectations and technological needs of your company.
Prepare for the future, automate processes and enjoy efficiency, scalability and flexibility!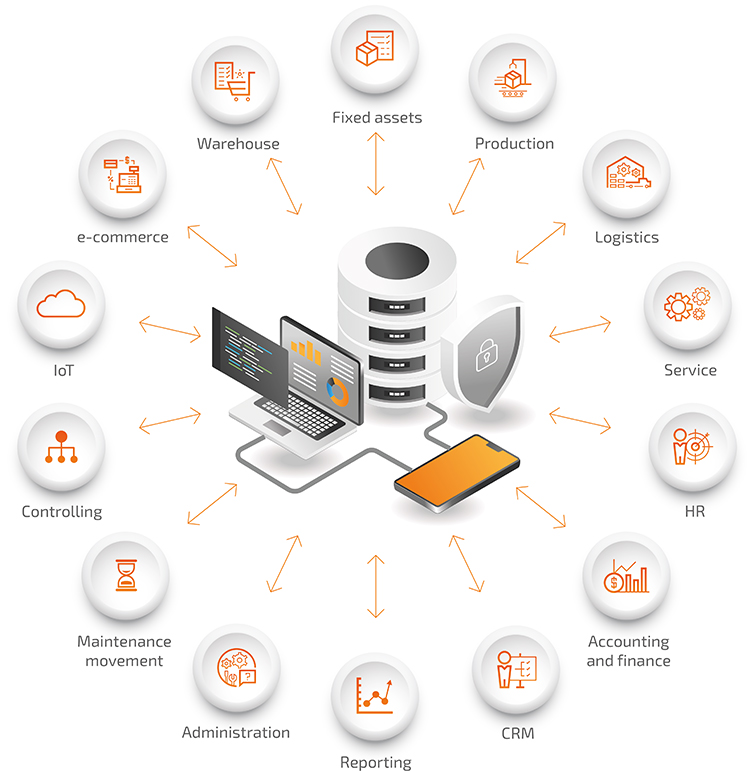 Find and compare
ERP

software

Think about accelerating the digital transformation and growth of your business. Find and compare the best ERP software on the market.
Use our software comparison engine and let's talk about the best solution for your business.
Small enterprise
- less than 50 employees, net revenues less than or equal to €10 million
Medium-sized enterprise
- less than 250 employees, net revenue less than or equal to €43 million
Large enterprise
- all that do not fall into the above categories

BPX'S complementary
portfolio

of solutions

In our portfolio you will find a full spectrum of services and modern ERP and BI solutions in any business area within the framework of IT implementations.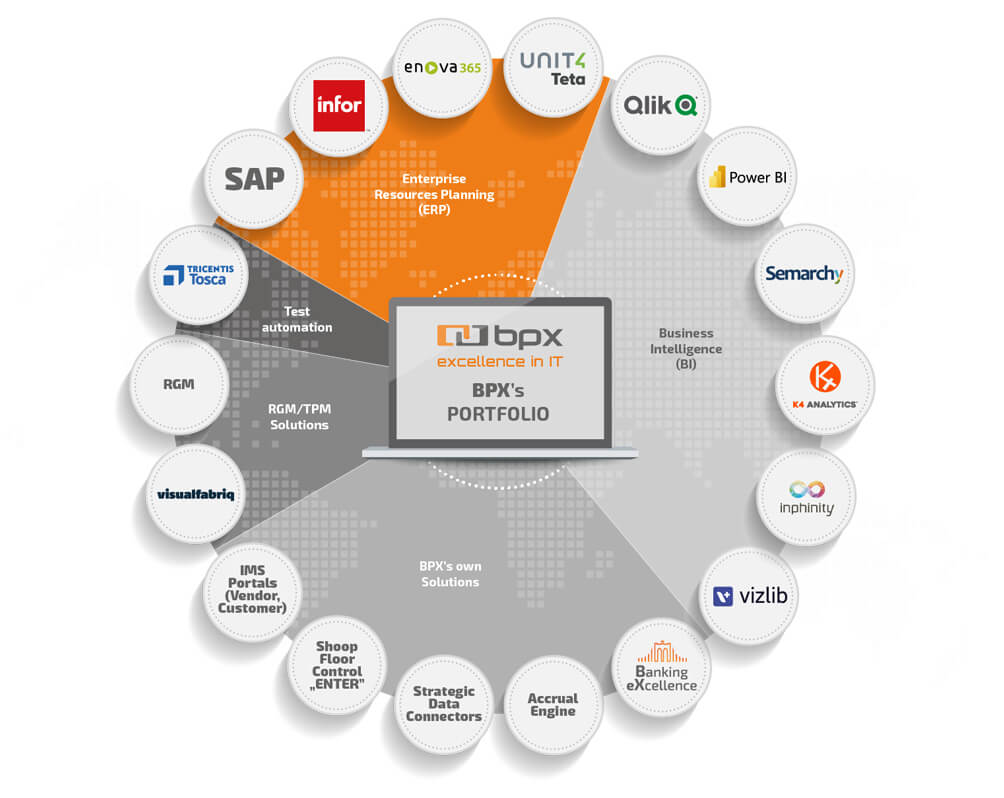 We will comprehensively

advise you in choosing the right ERP system

We are able to take a holistic approach to the challenges your organization faces. With our knowledge of future technologies, innovative solutions, process optimization and specifics of various industries, we will match your strategy and turn it into your success!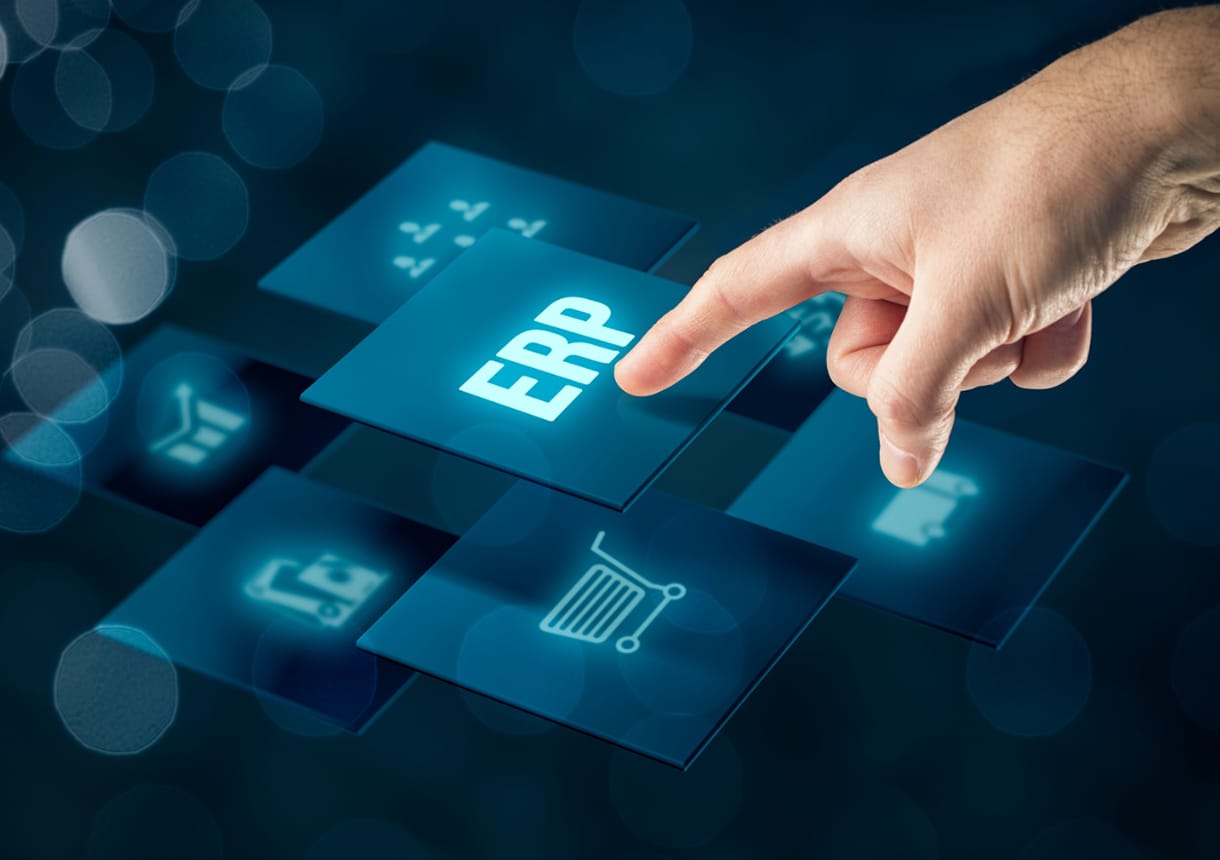 Discover the biggest advantages of implementing an ERP system
Whether you are just looking to implement your first system in your company or optimize your previous operations, you need to remember that the business environment operates in an environment of constant change. This could be economic or legal changes, competition or growing customer expectations.
Thanks to BPX's complementary portfolio of solutions, synergy of know-how and unique expertise of our experts, you will comprehensively automate and streamline business processes in your enterprise.
Our distinctive feature is the offer of a wide range of services in the field of consulting and IT, thanks to which we can offer our clients precise selection of software and access to multiple solutions simultaneously. Working with us, you can benefit from integrated service and the ability to choose the most suitable solution. When you choose an ERP system, we will select the tools for you to gain additional benefits at different stages of the project.
Increase business efficiency with a modern ERP system
Manage your company's resources effectively with software that grows with you, Streamline key processes, get better insights into your processes and make real-time, data-driven decisions.
Did you know...
Gartner estimates that by 2024, more than 60 percent of companies will deploy cloud ERP tools that combine platforms from different vendors.

The report, "2022 Magic Quadrant for Cloud ERP for Product-Centric Enterprises.

The ERP market is expected to reach $117.09 billion by 2030 with an annual growth rate of 10 percent. As more companies rely on ERP solutions, the sector will evolve and change to accommodate new features and technologies.

Allied Market Research

The global cloud ERP market will reach $40.5 billion by 2025 at an annual growth rate of 13.6%, boosted in part by pandemonium and remote work.

Statista

The ERP 2022 report indicates that the sectors most likely to invest in ERP systems are manufacturing (26.4%), information technology (17.1%), healthcare (13.6%) and construction (7.9%).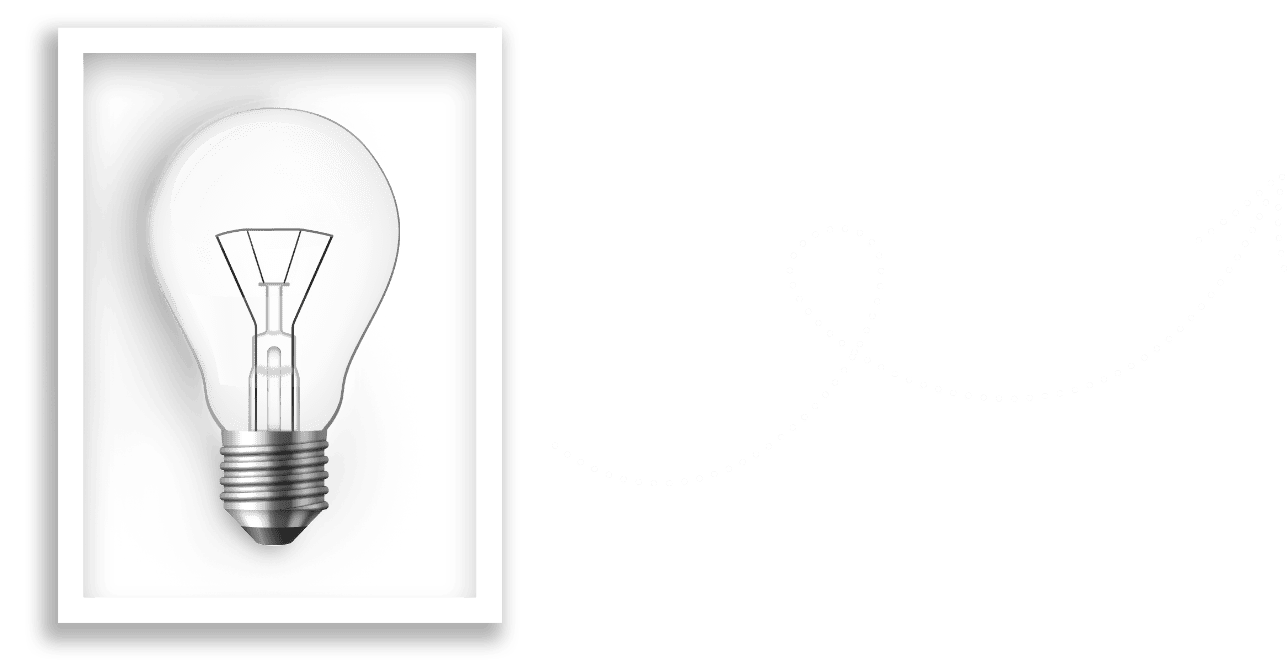 Contact

us!

Let's talk! Are you interested in our solutions? Our experts are happy to answer all of your questions.