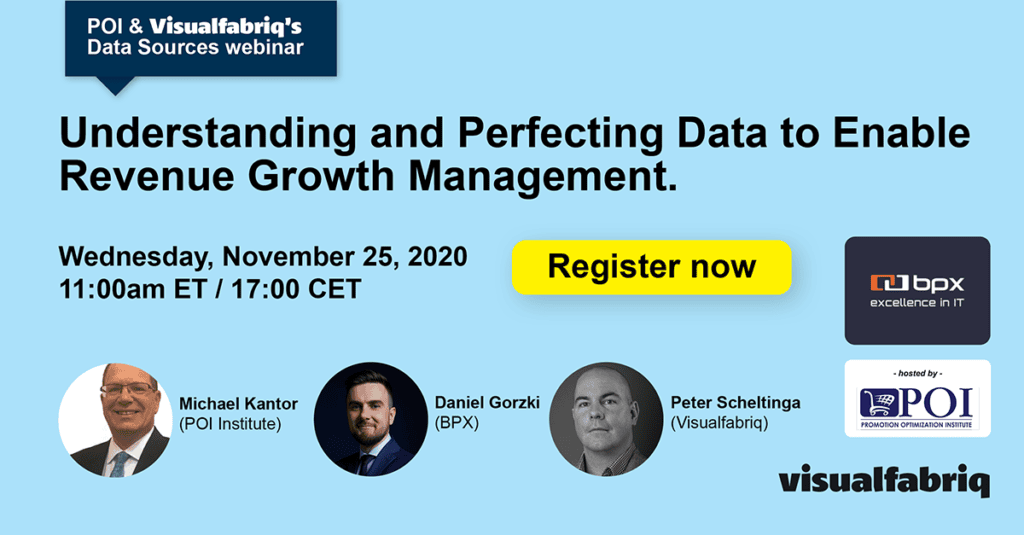 We cordially invite you to the webinar "Understanding and Perfecting Data to Enable Revenue Growth Management" with our participation!
November 25, 2020 at 5 p.m.
Daniel Gorzki – Head of the Revenue Management Solutions at BPX will talk about how to avoid problems in integrating and delivering data necessary for the effective operation of Trade Promo Management tools.
For more information about webinar, click here.