News
BPX was included in the TOP200 Computerworld ranking once again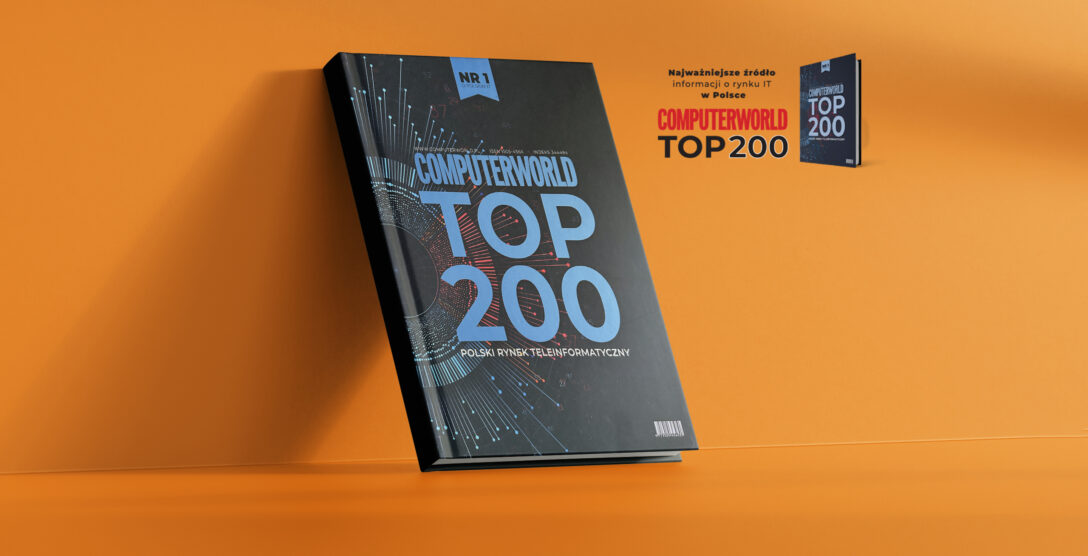 Date:

7 August 2023
We are pleased to inform you that BPX S.A. was contained in the prestigious TOP200 ranking once again.
Computerworld Polska created the list which rewards IT companies on the Polish market for the thirty-first time. The summary included organizations' outcomes from 2022.
The report presents the current situation in the Polish IT market in detail, especially highlighting the fact about the dynamic development of the IT industry in Poland. Despite the uneasy economic time, the IT area noticed almost 13 % growth.
At this point, we would like to thank you very much our Clients for your trust and the BPX team for the hard work and achieved impressive results.
Below is an overview of where we ranked in each category compared to last year's ranking.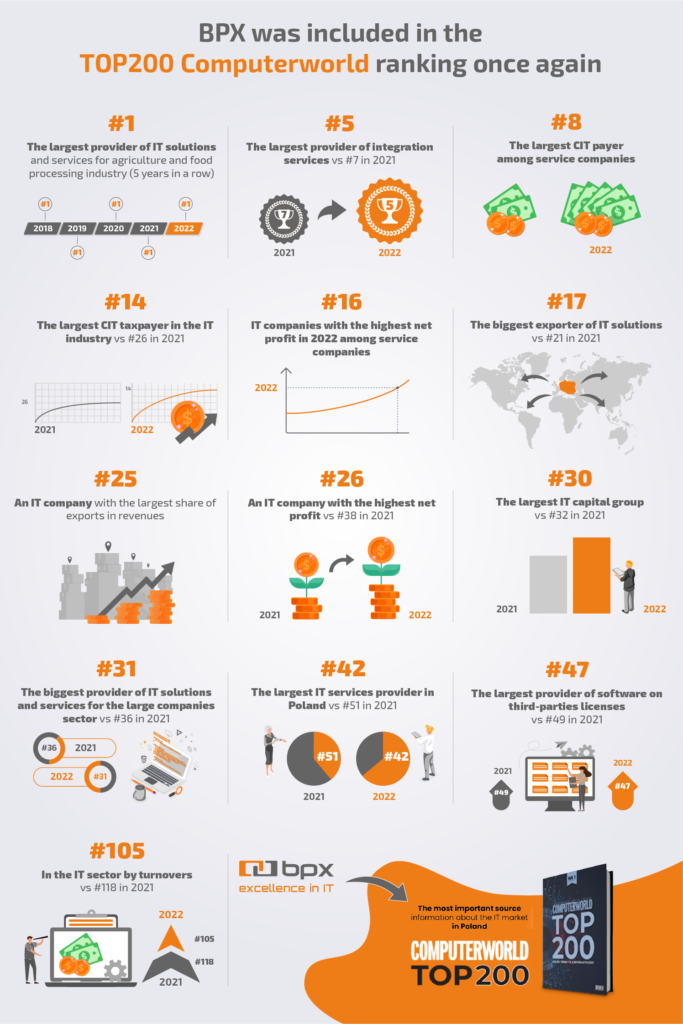 See the latest
updates
We invite you to follow the latest news from the world of BPX. Stay up-to-date with innovations in business management and the latest industry trends.
Contact

us!

Let's talk! Are you interested in our solutions? Our experts are happy to answer all of your questions.