News
BPX ranked among the largest IT companies in Poland for the next time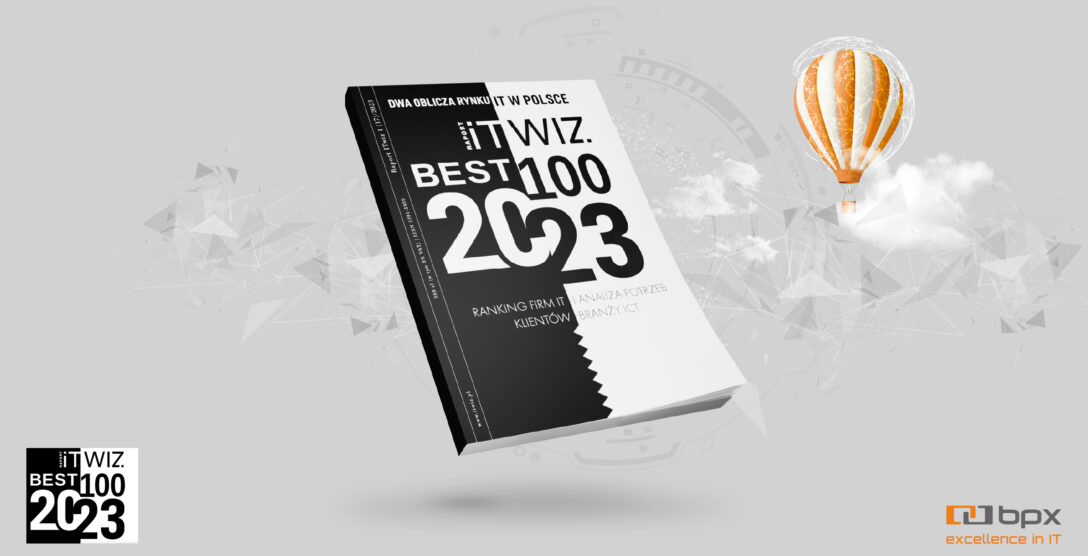 Date:

30 August 2023
We're pleased to announce that the BPX S.A. company was listed once again among the most powerful ICT enterprises in Poland, according to the 'ITwiz BEST100 Edycja 2023' report.
We were awarded in the 'The biggest IT suppliers: economic sector' category as a company demonstrating the highest level of sales to other industries.
The mentioned release includes top service providers and solutions creators in the IT industry, under sales results in 2022. Moreover, the report is an extensive collection of comments, forecast trends, and summaries related to IT technology in Poland. With this year's ITwiz BEST100 edition, you'll find out, e.g., that the Polish ICT market reached over 100 billion zł in 2022!
Being a part of the summary is a great honor for BPX, and that's why we would like to thank our Clients for their trust and the BPX team for amazing work. Because of you, we can show off impressive results.
Learn more: https://itwiz.pl/najwieksze-firmy-it-w-polsce-w-roku-2022/
See the latest
updates
We invite you to follow the latest news from the world of BPX. Stay up-to-date with innovations in business management and the latest industry trends.
Contact

us!

Let's talk! Are you interested in our solutions? Our experts are happy to answer all of your questions.