Case study | Teta
Implementation of TETA HR in the cloud for a temporary employment agency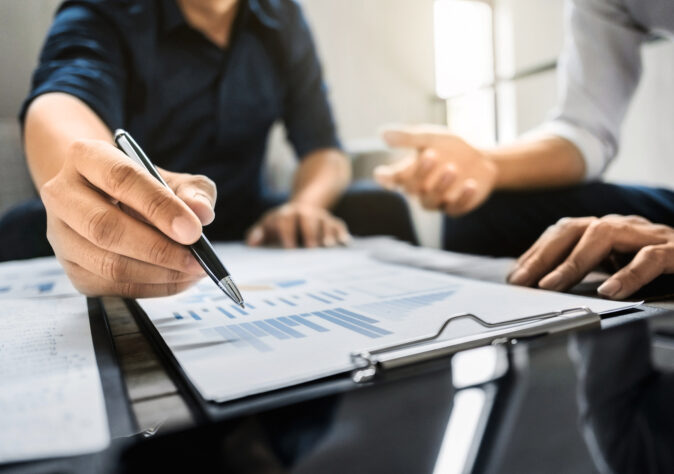 Project Description
Installation of TETA HR in a SaaS model and standard implementation of the temporary employment module.
As part of the Company's development, the system will be parameterized to meet current requirements.
Implementation process:
Pre-implementation analysis
Writing the implementation project
Installation of the application in a SaaS model
System launch
User training
Payroll calculation
Consultant assistance in daily work
System acceptance
Further program development.
Challenges:
Tasks before implementation:
The immediate challenge was to quickly begin work on the implementation as the company had just started its operations.
The Teta HR system was launched as a Software as a Service (SaaS) solution, installed in the cloud and prepared for future development in parallel with the development of Workpol.
The Teta HR system also offers temporary work support in Workpol, which required additional pre-implementation analysis to determine the client's most important needs in this area.
Challenges in the implementation process:
During the system installation, the structure and needs of the company were emerging, which the Teta program had to meet.
The system parameters were modified on an ongoing basis to allow for efficient customer service for Workpol.
In response to growing demand, we supported Workpol in personnel and payroll management, as well as assisted in salary calculation.
Benefits:
Benefits of TETA system implementation:
The biggest success of the program implementation was the ability to start working in the system almost immediately, which streamlined HR processes for our client. Thanks to this, Workpol employees could start serving their clients with excellent IT support, which translated into faster HR department work and better information flow in the company.
Additionally, the first payrolls were calculated by our consultants, which made it possible to present a range of Teta possibilities on a live organism and adapt dedicated solutions to the client's needs.
Currently, the program supports around 420 temporary agency employees, and this number is constantly growing with the company's development (these are employees on employment contracts and orders).
Installing the application was just the beginning of our cooperation. In parallel with the development of Workpol, we are also developing Teta applications, adding new payroll components or creating dedicated reports. This way, Workpol can use automated electronic document flow in the cloud and fulfill its obligations to its clients at the highest level.
What our
clients

say about us?

Workpol is a recruitment and temporary work agency that recruits employees for every industry. It offers headhunting and outsourcing services to its clients, ensuring the highest quality of services provided. Its team is made up of HR professionals and experienced recruiters.
Radosław Zawada
Partner Manager at Unit4 Polska
We are pleased that Workpol, a recruitment and temporary work agency, has joined the group of companies using Teta solutions. Thanks to the efficient implementation carried out by our Partner, Workpol can use our Teta HR system in a SaaS model. Our solution ensures the organization of HR processes and conducting activities in accordance with applicable legal regulations. I am convinced that the Teta HR system will streamline personnel and payroll processes in the face of rapidly changing regulations, allowing Workpol employees to focus on tasks that impact business development.
Here you will find expert support on Teta
Our TETA team is available to effectively guide you through digital transformation. We will provide your company with adequate business support. See how we can help you in finding the best solution for your organization.
Discover our
capabilities
15

+

years of experience

For over fifteen years, we have been helping our clients implement and develop systems and applications that streamline business processes. Owing to our know-how, our Partners are able to fully utilize the technologies of the future.

1000

+

completed projects

We approach each project individually. We employ technologies that improve the enterprise functioning and management. The joint implementation of each projects brings our clients closer to perfection in managing a modern organization.

250

+

employees

We have an appropriate team of experiences and qualified experts in many fields. Consultants, analysts, programmers and PMs. We have been successfully implementing even the most complex projects that streamline the development of organizations around the world.

50

+

countries where we have carried out deployments

Based on our unique skills, we implement innovative projects around the world. We conquer new markets and constantly enter new areas. A comprehensive approach allows us to ensure the development of companies from numerous industries and sectors.
Contact

us!

Let's talk! Are you interested in our solutions? Our experts are happy to answer all of your questions.