Case study | Qlik + K4
Report optimization in the FMCG industry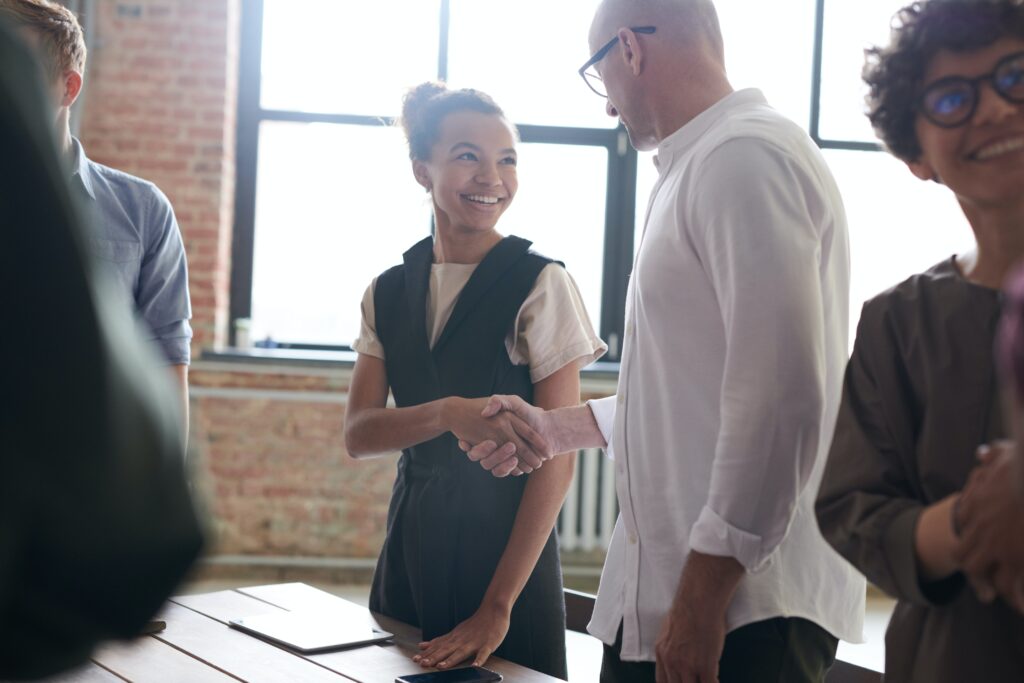 Overview
The main goal, in relation to the merger of the companies, was to link the two reporting systems. The current system was too inflexible and prevented joint reporting for both companies.
Context
The Client considered two possible solutions. The first was to build a data warehouse based on the SAP system, with feeding it with archival data and as a result enabling analysis of both current and historical data in both companies. The second option was to implement a modern Business Intelligence system based on the Qlik tool, with the possibility of feeding it with both archived data from the previous system and current data from SAP.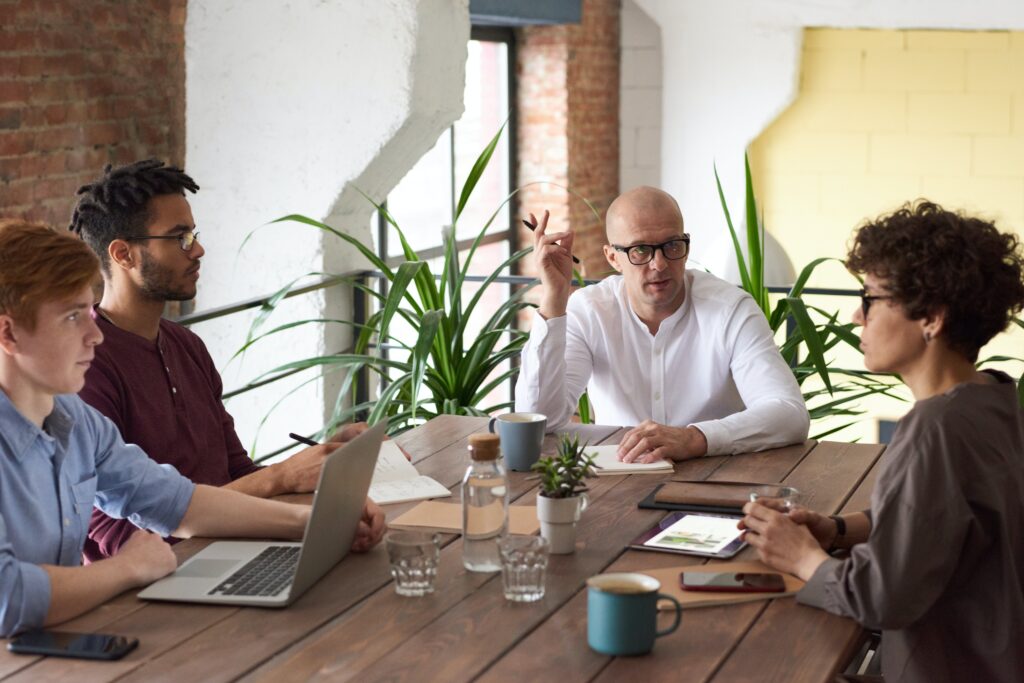 Challenge/Problem
Two companies that were using different ERP systems before the merger: SAP and Asseco SoftLab (we entered shortly after our Client merged with other company – hence two systems).
No unified sales reporting solution, no additional reports.
The Client used a very simple report built in SAP, taking data from CO-PA (controlling module in SAP, sales and accounting sales profitability).
Most of the analysis was conducted according to the rule – export to Excel, then combine and build reports on the Excel side.
The slowness of the SAP report, the time of generating data for a period exceeding 3 months lasted from a few dozen seconds to even a few minutes.
Lack of ability to present historical data from the previous ERP system – SoftLab, which resulted in the need to create additional reports in Excel.
Lack of an integrated planning system, all planning elements were created using Excel (necessity to export both master data and execution/historical data from ERP systems).
Benefits
Current data and historical data in one place

Reduced time to present/display data

Ability to present cross-sectional data from many different areas (sales, logistics, finance, production)

Ability to add data sources other than SAP

Ability to present data to employees at different levels, depending on their level of authority

Ability to plan sales (volumes, values, discounts, margins) using data existing in the SAP system (historical sales, prices, customer discounts, manufacturing costs)

Ability to plan production based on sales plans, using data from the production module of the SAP system (BOMs, itineraries, dictionary of production nests, etc.)
Download the Case Study and see how our solutions can improve processes in various areas of your business!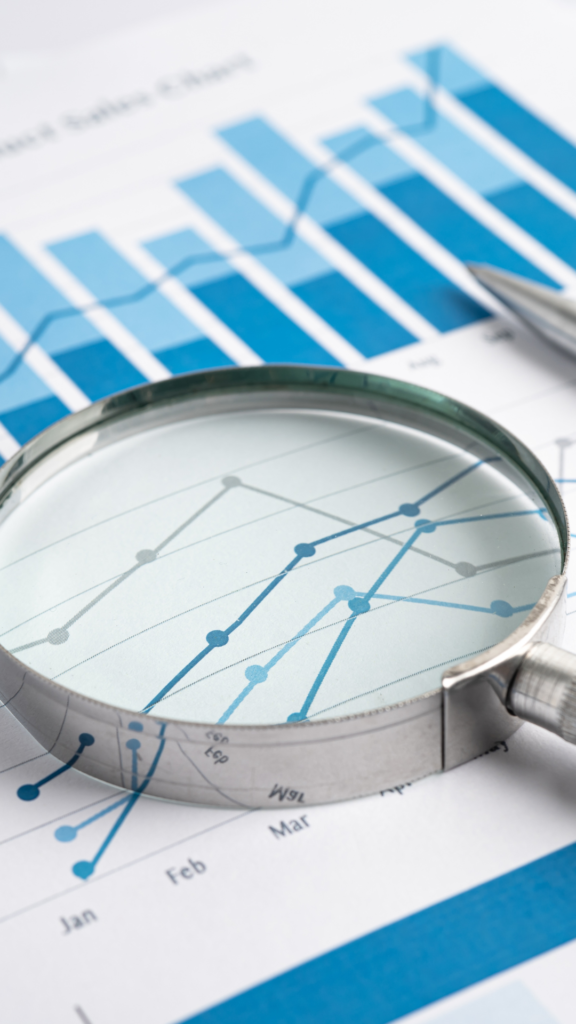 Areas covered in the implementation
Reporting
Multidimensional sales reporting along with profitability.
Reporting sales volume (quantity and weight), revenues, discounts, manufacturing costs, commercial costs, total costs and logistics by various dimensions (customers, customer groups, indexes, categories, index groups, markets, sales channels, etc.).
Inventory trend analysis (inventory history for each day is stored in Qlik) and analysis of demand for raw materials.
Reporting on the rotation of goods and raw materials.
Inventory turnover analysis, batch retention analysis and analysis of goods with the shortest shelf life.
Reporting of customer service quality indicators (CSL).
CSL indicator reporting by all available dimensions (channels, markets, customers, commodity groups, etc., KAM's rankings, sales order analysis, sales order hold reason analysis, etc.).
Reporting of raw material and time deviations for production.
Analysis of raw material deviations (execution vs. recipe) for production orders (both quantity and amount), analysis of time deviations (execution vs. recipe) with division into machine hours and working hours and analysis of deviation costs (raw materials, working hours, machine hours).
Reporting of raw material purchases.
Purchase price analysis (trends, supplier comparison), on-time delivery of raw materials analysis (by supplier, merchant, etc.) and analysis of purchase discounts.
Sales planning
Data is initially taken from source files prepared by the Operations Planning Department and imported into the K4 system. Then, the Controlling Department plans specific product volumes on individual Customers in various layouts (categories, groups of goods, etc.).
Model discounts are downloaded from the SAP system. In the next step, the user has the option to plan specific discounts, having regard to the expected profit on products depending on their planned quantity.
Planning manufacturing costs.
Model costs for individual products are also downloaded from the SAP system. The Controlling Department can modify costs on many levels (including costs of labor, raw materials, packages, depreciation, etc.).
Sales price and promotion planning.
The ability to plan sales prices of individual indexes along with their discounts. Base prices and historical discounts are downloaded from the SAP system. The planning user can enter their new planned values in the system for a given planning period. The system additionally calculates the effect of price changes and discounts on revenue or margin on an ongoing basis.
Possibility of planning such costs as marketing, transportation, etc. Historical values are downloaded from the SAP system. The user can enter their planned values and monitor their impact on revenue and margin.
All changes in parameters such as sales volume, prices, discounts or costs affect the final sales result. The user can monitor this impact on an ongoing basis, properly manipulating input parameters accordingly to maximize the result.
Production and inventory planning
Planning production volumes based on the sales plan and current inventory.
Planning of production cells occupancy.
Planning production workers requirement.
Raw material inventory planning.
Based on the sales volume plan, production planners can plan production volumes taking into account the capacity of each production cell, the number of employees and the inventory of products, among other things. The demand for raw materials required for production is also planned, taking into account currently held inventory and supplier lead-times, as well as the production of semi-finished products. This approach ensures minimization of inventory and facilitates inventory management. All recalculations are made considering recipes downloaded from the SAP system.
Discover our
capabilities
15

+

years of experience

For over fifteen years, we have been helping our clients implement and develop systems and applications that streamline business processes. Owing to our know-how, our Partners are able to fully utilize the technologies of the future.

1000

+

completed projects

We approach each project individually. We employ technologies that improve the enterprise functioning and management. The joint implementation of each projects brings our clients closer to perfection in managing a modern organization.

250

+

employees

We have an appropriate team of experiences and qualified experts in many fields. Consultants, analysts, programmers and PMs. We have been successfully implementing even the most complex projects that streamline the development of organizations around the world.

50

+

countries where we have carried out deployments

Based on our unique skills, we implement innovative projects around the world. We conquer new markets and constantly enter new areas. A comprehensive approach allows us to ensure the development of companies from numerous industries and sectors.
Contact

us!

Let's talk! Are you interested in our solutions? Our experts are happy to answer all of your questions.