From the first part of this article, we learned in which areas of life, industry and high-tech development artificial intelligence (AI) and robotics are accompanying us, and why we should not be afraid of them. Today, we will look at the application of AI in business – i.e. what we can achieve with automation, machine learning and augmented data analytics, and talk about how it's not a bad thing to have an intelligent assistant helping us or doing our work for us.
To begin with, it's worth realising the value of data in a business. It is worth remembering that data is a resource (and source) that never wears out, never runs out and can be used again and again. However, the value of data is not in its exclusive possession, but in how it is used. Hence the need to use Business Intelligence (BI) systems and, by way of natural progression, assistants, plug-ins and artificial intelligence-based solutions.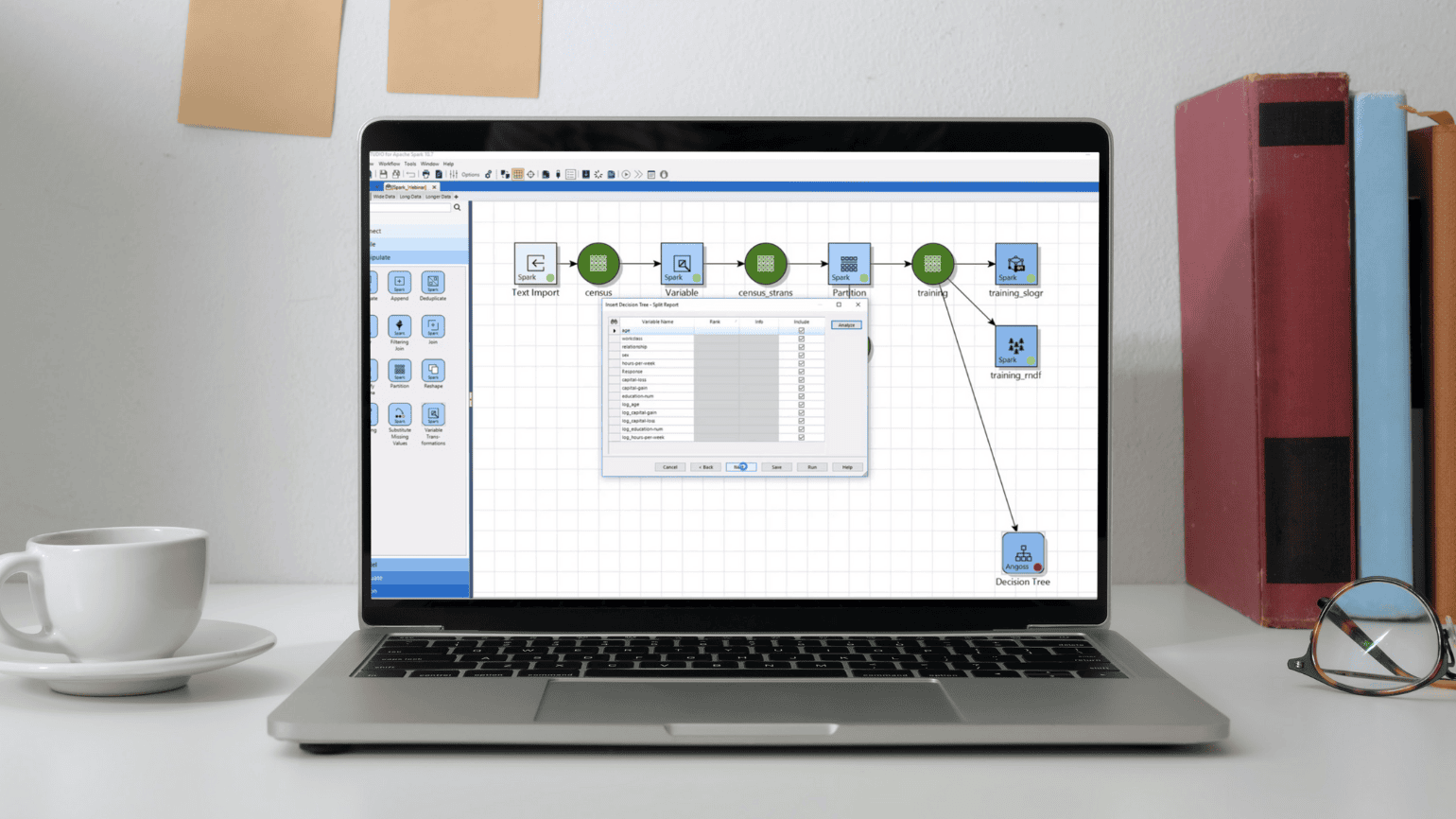 In Qlik, we can get to know the so-called Insight Advisor, which is an intelligent assistant that helps users with advanced analyses, visualisations, sees interesting correlations between data, is able to set predictions, group data and even enter narrative comments and dialogue with the analyst.
Artificial intelligence in Qlik is also behind Auto Machine Learning, which generates models at different levels of sophistication, predicts and tests business scenarios (on a what-if basis), identifies and connects data, all without the slightest risk to the business (after all, it's theoretical testing), the need to write lines of code, and accessible to any user of the platform.
Knowledge Studio from Altair is even saturated with artificial intelligence solutions. It allows for lightning-fast predictive analytics, data visualisation and, just as importantly, generates explainable results (understandable not only to AI, but also to humans). However, it does not limit the configurability of the data models in any way, giving the user complete freedom and control in building them.
The details of how the model is configured and what its outputs mean are presented using explainable AI. Altair's approach to AI is accountable, meaning that all users of data model outputs can be confident in making business decisions, knowing on what basis and why specific decisions have been made. Therefore, it is not necessary to take the results and suggestions of the AI for granted, at any point in time you can say "check!".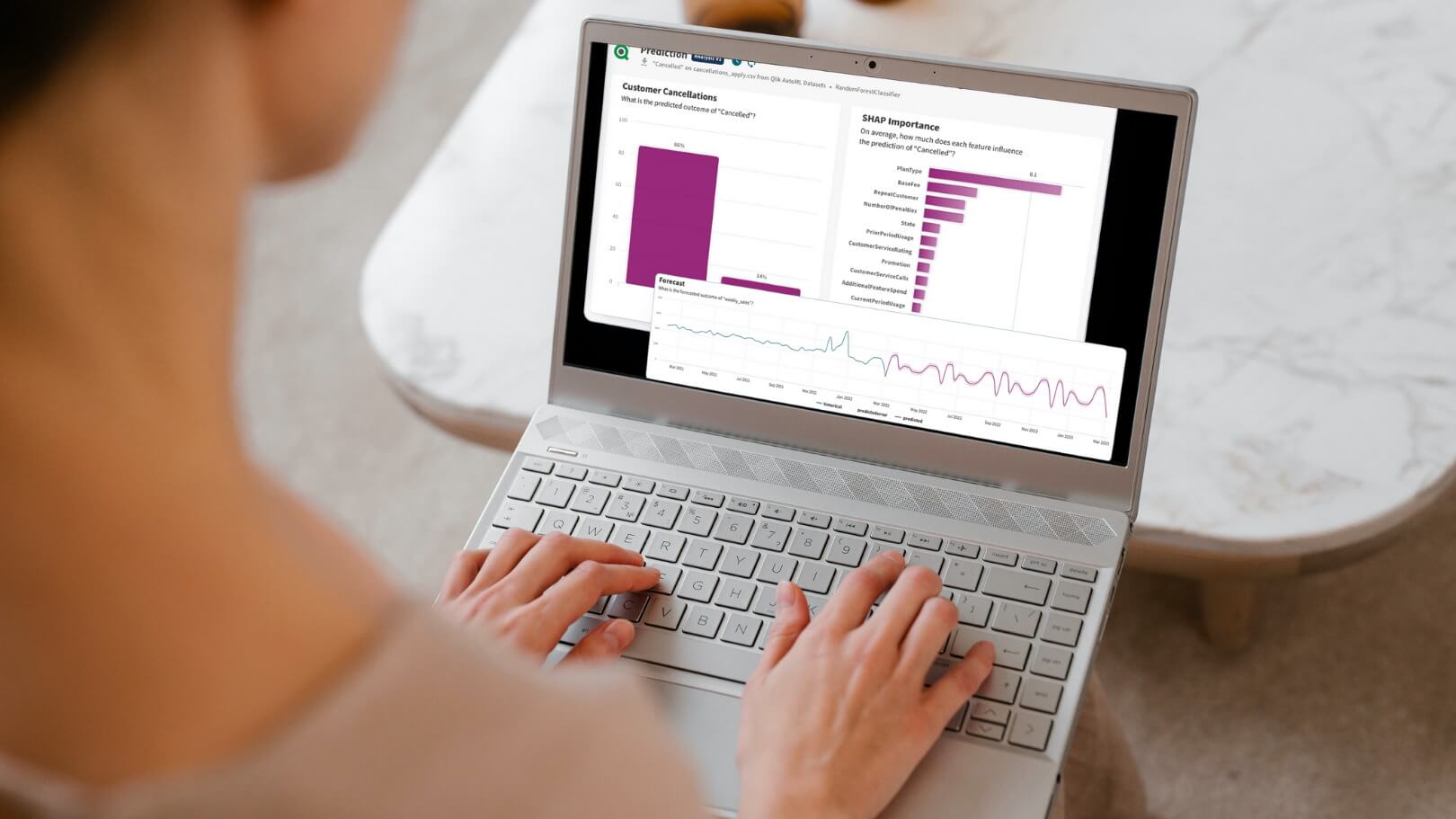 As you can see, the use of artificial intelligence in data analytics is not just a curiosity today, but a necessity. Every company relies on data, and generates entire libraries of it every day. The support of virtual intelligent assistants therefore seems indispensable. But would every organisation benefit from AI solutions, including self-learning machines and explainable AI?
Artificial intelligence in Business Intelligence finds a use in:
credit risk and fraud management,
marketing analytics,
product life-cycle design,
customer loyalty programmes,
supply chains,
and more!
From healthcare to financial services, from telecoms to product warranty claims, from heavy industry to e-commerce of any size, from product recommendations to spam filters, from reducing employee turnover to keeping customers engaged.
Many people believe that AI-driven analytics are replacing human, rational decision-making – with algorithms. However, the reality is that most business problems cannot be solved by machines alone – human interaction and perspective is key. Therefore, the capabilities of AI-enhanced analytics allow people in an organisation to focus on what matters most – real business benefits, decisions and predicting future outcomes. This enables more people, regardless of skill set, to get the best insights from data and the most value from analytics, which, thanks to business intelligence systems, is now faster and more efficient than ever before.
Author:
Kamil Skuza
Bibliography:
https://www.qlik.com/us/products/qlik-sense/ai
https://www.qlik.com/us/products/qlik-automl
https://www.altair.com/knowledge-studio
https://www.altair.com/data-analytics
Photos: unsplash.com & freepik.com
Previous post: Why should robots and artificial intelligence not be feared? – Part I