K4 Analytics software
K4 Analytics will make your analyses useful and practical!
K4 Analytics is a multiplatform solution, that can easily add advanced, data input functions.
Thanks to a worldwide network of highly qualified partners, K4 Analytics ensures a fresh and revolutionary approach to planning & budgeting processes.
K4 Analytics is an intelligent solution for planning, budgeting and forecasting. It can be integrated with the most advanced BI tools on the market like Power BI ®, Tableau ®, Qlik ® and Looker ®.
K4 Analytics solution can also be integrated into Microsoft Teams ®, can be embedded into a website or as a Salesforce® extension, allowing for a streamlined budgeting process.
BPX – The only K4 Analytics partner in Poland
BPX is the only recognized K4 Analytics partner in Poland. Discover how K4 Analytics and BPX can enhance your business.

K4 Analytics combines the power and flexibility of Excel© spreadsheets while extending data input capabilities for Qlik, Power BI, Looker, Salesforce, Tableau or MS Teams.
Users can work with any compatible tool and still collaborate – all data entered with one tool is available for users using other compatible tools.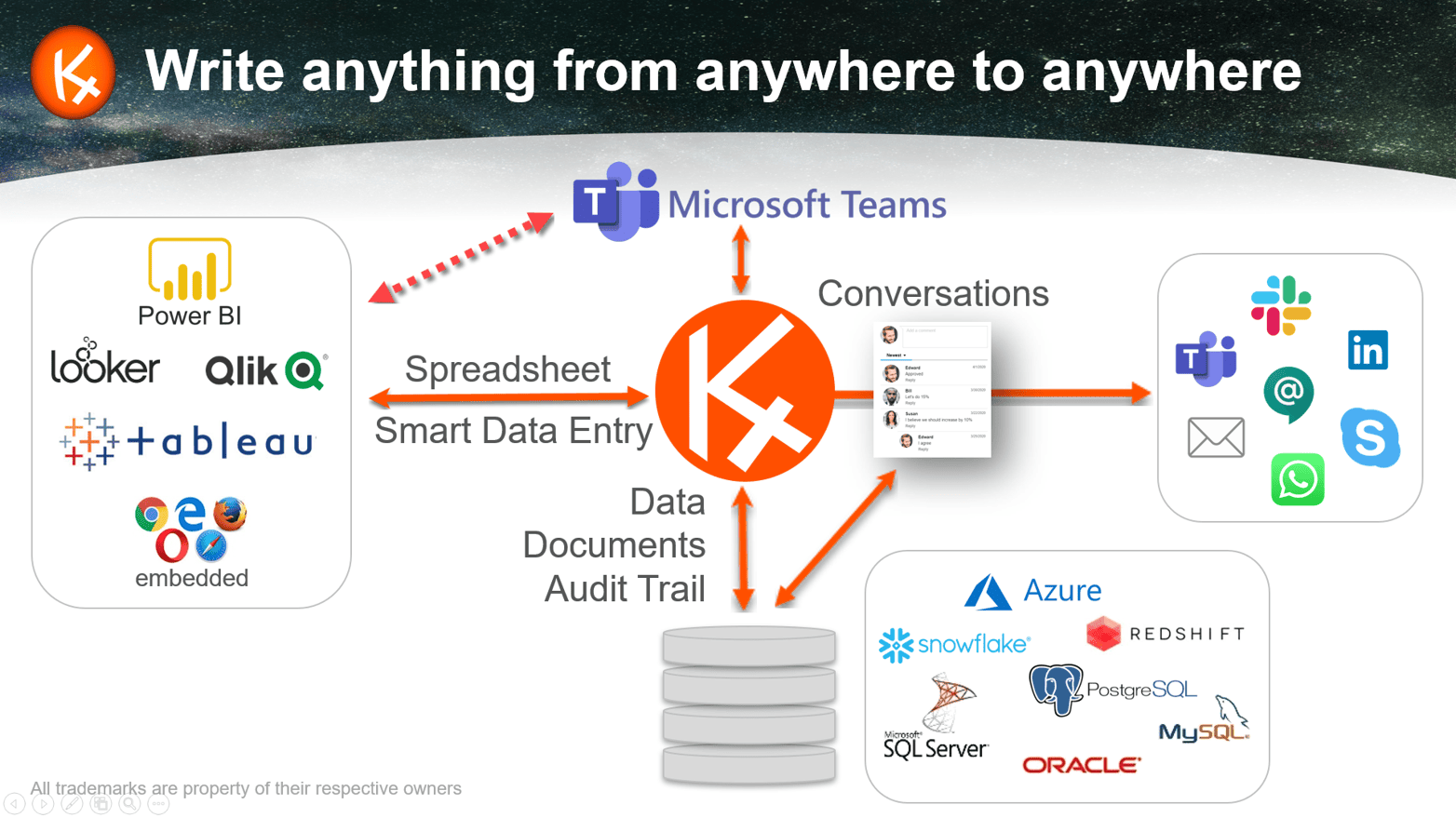 Key capabilities
Ability to lock data in cells – you can view a closed month of data next to an editable cell for further planning without compromising previous entries,
Ability to govern budgeting approvals coming from many sources of entry with a single, centralized database. Thanks to Audit Trails functionality, you maintain full control over the process,
Write and read to/from database in real-time,
Full workflow process – reviewing, accepting and rejecting multiple versions of the whole budget or single lines,
Ability to review plans and budgets with automatic closing of previous months,
Ability to smart drop data from Excel to K4 Analytics.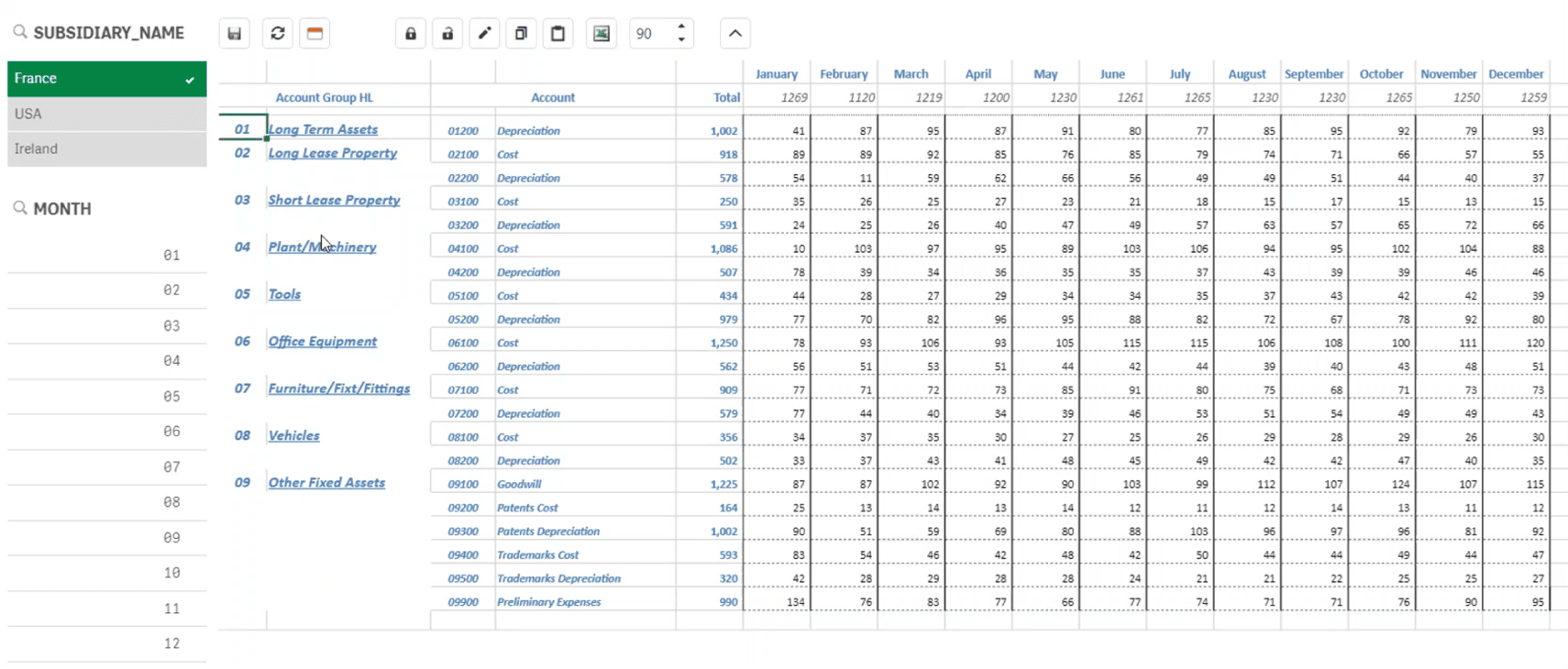 How does K4 Analytics work?
Solution consists of an extensions to Qlik, Power BI, Looker, SalesForce, Tableau or MS Teams and a K4 Analytics server
Input data is stored directly into database – K4 Analytics can work with systems like SQL Server, Azure, Oracle, PostgreSQL, Snowflake, MySQL
Data stored into the database during the planning and budgeting process can be easily used in other systems