Blog
Revenue Growth Management… what exactly is it?
Radosław Stępień

Reading time: 6 min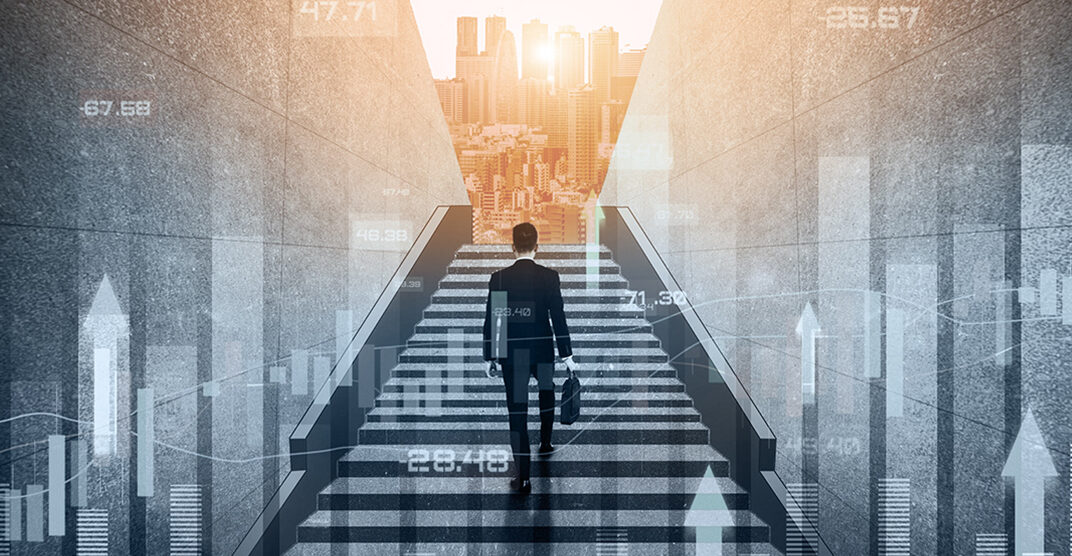 Date:

20 October 2022
In the article "Data-driven Revenue Management," we described the complexity of data availability and analysis required for effective promotional activities. Thus, it is time to take a closer look at the Revenue Growth Management business.
From the article you will learn:
What is Revenue Growth Management and its origins?
How is Revenue Growth Management used in the CPG industry?
What are the benefits of implementing RGM tools for your business?
History
The origins of Revenue Growth Management date back to the 1970s, when American Airlines changed its approach to ticket sales. It was found that the main reason for empty seats on airplanes was their price. So work began on optimization. In 1972, Ken Littlewood, an employee of Overseas Airways, presented his vision of revenue management. Littlewood`s Rule referred to maximizing revenue by lowering prices so that their value exceeded the expected revenue from selling tickets at the base price.
These activities very quickly gained popularity in airlines. Second, this principle was implemented by PEOPLExpress airline which started the competition for the lowest prices – the concept of "yield management" appeared, which was the first harbinger of the emerging Revenue Growth Management.
They began experimenting with pricing and forecasting based on the simulation of seat-dependent prices and in-flight comfort. There was also a focus on selling as many tickets as possible and then forecasting how many of those tickets would not be sold so that unoccupied seats could be re-sold.
The US Airline Deregulation Act has brought the airline industry into the market. This resulted in the emergence of low-cost airlines and, consequently, a ruthless fight for customers and prices. The "Old timers" began to record huge losses. Some airlines lost up to 30% of their revenue.
American Airlines, demonstrated a pioneering, modern approach by developing DINAMO (Dynamic Inventory Optimization and Maintenance Optimiser) software again. The system dynamically calculated the probability of selling the last seat at full price, optimizing the number of available seats at the Ultimate Supersaver (USS) rate. AA reported a 48% growth of profits.
These successes were noticed in the 1980s by the hotel industry, as it was facing similar troubles as the airlines. Revenue Growth Management activities have special relevance to this industry, as it depends on many factors, such as seasonality, location, days, quality of service, and the specific requirements of different types of customers. An empty room, for instance, does not earn for itself, while the hotel incurs fixed costs anyway. Thus, they put special attention to booking rooms during periods of low demand, by offering special discounts, much higher than in periods of average occupancy. And conversely! Hot seasons in hospitality industry should be reflected in prices, to maximize revenues. This is the basic principle underlying Revenue Growth Management.
Time for CPG
Unlike the airline or hospitality industry, the CPG sector offers a product, not a service. This brings a greater level of challenge. The ability to leverage advanced data analysis is crucial to the profitability of a production company. It is estimated that more than 60% of revenue growth in the world's top 50 CPG companies comes not from volume sales growth, but price optimization and promotional activities. It has become clear that appropriate management of revenue growth is the key to survival and the main tool for competition in the increasingly ruthless CPG market.
Today, the industry spends up to 25% of its revenue on promotional activities, which amounts to $1 trillion a year. This is the second-largest expense in the P&L table (after the cost of goods sold). Even so, up to 67% of the promotional actions is unprofitable!

We will return to the issue of the profitability of promotional actions later in this article. Meanwhile, let's look at the benefits of implementing Revenue Growth Management tools.
According to a report published by Consumer Goods Technology magazine, CPG companies that correctly use RGM tools report:
a return of 6% to 10% in annual trade expenses,
a 33% increase in custom forecasts,
a 44% reduction in unprofitable promotional campaigns,
44% increased recognition of business opportunities and risks,
20% improved relationships with retail customers.
These benefits are the result of:
choosing the right RGM tool,
proper use of the tool,
flawless integration with the company's management software.
With the explosive growth of data needed when planning promotional actions, the problem of providing it to RGM tools is growing. Their availability on any request is the key not only to planning targeted promotional actions or contracts, but, most importantly, is the first driver required to respond to the dynamically changing preferences of individual customers. Among this data, we can identify several basic categories:
customer data,
products,
sales data from internal and external sources,
current and historical sales data,
pricing procedures,
warehouse information,
available budget.
Lack of such data on every request results in inefficient expenses, and very often even losses. That is the reason for the previously mentioned 67% of ineffective promotions.
How to prevent it?
Flawless integration of RGM tools with business management software is needed. BPX faces this with its own Strategic Data Connectors tool. BPX's many years of global experience in implementing RGM tools for some of the largest companies in the CPG industry has resulted in the development of a set of "out of the box" features for quick, easy, and seamless data integration between SAP and any RGM applications.
Summary
Revenue Growth Management, or RGM, is an economic discipline focused on continuous revenue maximization. Successful RGM software analyzes purchasing and consumption trends, suggesting appropriate pricing and product strategy. But RGM is not only about using historical data to plan future actions. It's a complex mindset involving a variety of potential sales strategies for the right time and market situation. Companies interested in implementing Revenue Growth Management in their organization should be aware not only of the potential benefits but also of the risks. For example, a poorly designed long-term contract is not only a possible financial loss. Long-term liabilities can even lead to the company's bankruptcy. That's why it's so important to have an experienced implementation team that not only implements the RGM tool and integrates it with SAP, but also properly trains management teams. BPX specializes in this area. With us, you will learn the best RGM practices to ensure the success of your organization.
Source:
www.analytic-edge.com; assets.kpmg; www.hotelsdot.com; revenue-hub.com; consumergoods.com
See recent
writings
You drive us to strive for excellence in delivered projects and common challenges. Feel invited to read out blog that provides more in-depth knowledge on our implementations and experience. Read articles about digital business transformation, ERP and Business Intelligence systems. Discover interesting practical applications for future technologies.
Contact

us!

Let's talk! Are you interested in our solutions? Our experts are happy to answer all of your questions.