Blog
Quality Management in the SAP system
Marta Lisiak

Reading time: 6 min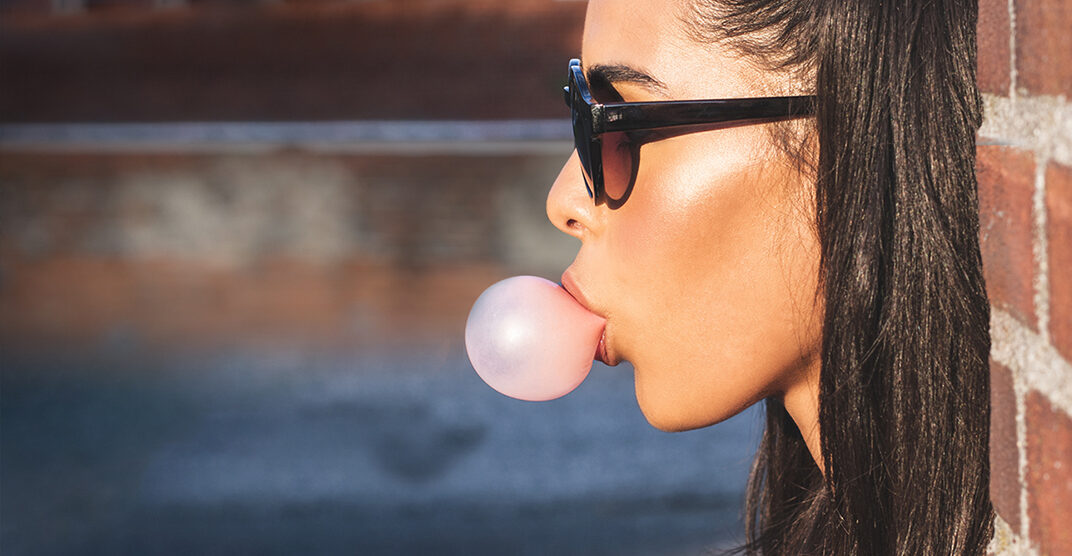 Date:

6 July 2022
When dealing with a product, you probably never think about its quality until you get a damaged batch or one that does not meet your expectations. Due to the poor quality of products, enterprises are forced to incur costs related to the withdrawal of defective batches from the market, their disposal, or repair. For some industries, the financial consequences of poor quality management will not be the only problem.
Companies in industries where product safety is critical for consumers are particularly exposed to legal consequences. Examples of this would be companies that manufacture auto parts, food, or pharmaceutical products. Growing consumer awareness and the desire to minimize risk forces companies to constantly develop processes related to quality management.
In the article you will learn:
Why do enterprises decide to implement SAP QM?
How does the SAP QM implementation look like in the example of one of our clients?
What are the benefits of implementing the SAP QM module in the enterprise?
Why do enterprises decide to implement SAP QM?
Quality management in a manufacturing company is not seen as a separate process. It is an indispensable element at every stage of a product's life. The procedures determining Quality Management are based on stages such as raw material receipt, finished product production, and sales. Although the quality requirements are similar in small and large enterprises, their application in logistics processes becomes significantly more complicated with the increase in the number of raw materials, semi-finished products, and finished products, and thus the amount of data that should be collected for these materials. Databases and sheets in which qualitative information is stored often do not fully provide the required capabilities, which is why companies are looking for solutions that will improve their operation.
The answer to these requirements is the implementation of the SAP QM module, which will not only enable the linking of material master data with their control plans but also allow for automation in various areas. SAP Quality Management helps companies to implement and run quality control processes. It is designed to prevent defects, enable continuous process improvement, and establish sustainable quality control programs. Potential benefits for the organization include compliance with production quality regulations, lower operating costs, and improved customer satisfaction.
What does the SAP QM implementation look like in the example of one of our clients?
One of our clients, representing one of the largest companies in the FMCG sector, as part of a global transformation connecting two companies, required the creation and configuration of a new plant in the SAP system. In the scope of this project, they decided to include the processes related to Quality Management in the above-mentioned system.
Before the start of the project, all the quality documentation of the processes was located on SharePoint, which was associated with the occurrence of many risks. The inspection plans and results were stored in excel files. This entailed several risks related to the possibility of overwriting or deletion of sensitive data documenting the quality processes in the enterprise. In addition, the inspection plans were not associated with the material master data in any way, which meant that more time was spent preparing the control sample, recording the results, and releasing the material for production or sale by plant employees.
It was proposed to implement SAP QM consisting of tools configured for specific organizational processes. Each of these tools consists of functions that are specific to a given activity. During the implementation of SAP QM at our client, the following tools were used:
Quality Planning (QM-PT), which allows to set up and manage quality control plans that define what goods are inspected, how the checks are carried out the characteristics of the goods to be inspected, and the type of equipment used to carry out checks.
Quality Inspection (QM-IM), which allows to determine whether a product meets certain quality requirements and to record the results of the inspection. QM-IM uses the control specifications that are defined in Quality Planning.
Quality Notifications (QM-QN), which record problems encountered with goods received from a vendor when goods are in production or reported by customers.
Our client noticed numerous benefits resulting from the implementation of SAP QM in the enterprise. "Improving the quality processes by integrating them into the SAP system allowed to reduce costs. A few months ago, we used several databases, today all qualitative data is in one place, "says the Quality Manager. The project was aimed not only at minimizing costs resulting from optimization, but also at automating quality processes. The SAP system includes inspection plans for raw materials, and products and periodic sanitary control, for which inspection lots are automatically generated. Quality department employees receive automatic notifications about inspection results out of specification, which allows for a quick response in the event of detected non-conformance. However, when the result of the inspection is satisfactory, the decision to use is given automatically, releasing the raw material for production or the product ready for sale. In addition, various types of reports have been introduced, from which the company's employees can obtain information on missing master data, the upcoming shelf life, all available inspection plans, or a daily test results report.
The implementation of SAP at the customer's site was also associated with many integrations, two of them were particularly important for quality management in the enterprise. The production plant has been integrated with WMS – Warehouse Management System. The external warehouse in the SAP system was defined as a separate storage location in the plant designated as the factory. From the quality point of view, it allowed the employees of the external warehouse to enter the results of visual inspection after receiving the raw materials, which previously happened as a paper checklist. Additionally, the integration with WMS allowed for the monitoring of the warehouse stocks and their quality status via IDocs. The second integration involved a connection to the non-conformance processing application, which is a tool globally used by this customer in other locations. Communication about granting a decision for non-conforming material is also sent to SAP via IDocs.
Our client's global transformation began in 2020 with more than 15 locations worldwide. Our QM consultants and consultants of other SAP modules have participated and are still working on implementations involving transformation between the two companies.
What are the benefits of implementing the SAP QM module in the enterprise?
Inspection plans editable only by authorized users;
Access to test results at any time;
Automatically created Inspection lots for raw materials and products;
Automatic decision and release of material for production/sale after obtaining a positive result;
Automation of periodic sanitary control with automatic creation of inspection lots;
Automatic alerts informing of inspection results out of specification;
Various types of reports that can be automatically sent to recipients;
Integration with an external laboratory, warehouse, and other applications;
Traceability and transparency of the composites of finished products;
Non-conformance management.
SAP QM opens up many opportunities for companies to develop, automate and optimize quality processes. Our clients have already found out how the implementation has changed their businesses. Reduction of operating costs, compliance with regulations on production quality, and improvement of customer satisfaction are just some of the many benefits our customers gain. The first step is to change for the better, so start thinking about transforming your processes today and contact us.
See recent
writings
You drive us to strive for excellence in delivered projects and common challenges. Feel invited to read out blog that provides more in-depth knowledge on our implementations and experience. Read articles about digital business transformation, ERP and Business Intelligence systems. Discover interesting practical applications for future technologies.
Contact

us!

Let's talk! Are you interested in our solutions? Our experts are happy to answer all of your questions.