Blog
Qlik vs Power BI – which Business Intelligence system is better for data analytics?
Kamil Skuza

Reading time: 5 min

Dominik Machalica

Reading time: 5 min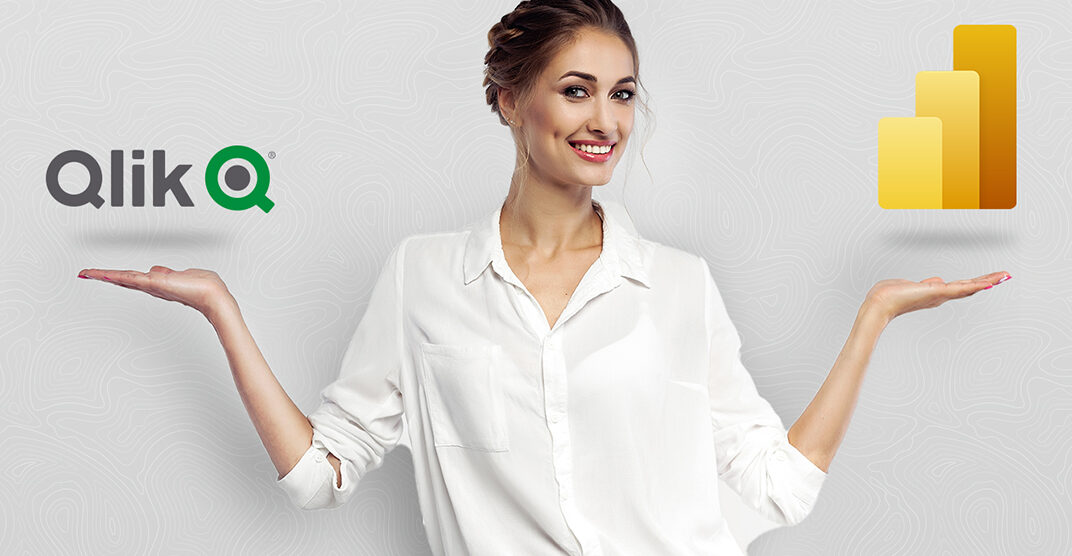 Date:

25 July 2022
When deciding on a Business Intelligence class system, we need to consider many different factors, such as file and extension compatibility (databases and data warehouses, connectors, spreadsheets, PDFs, text files, Excel,CSV), integration of other systems (CRM, purchasing, logistics, invoicing), and affordability of service, throughput and speed of operation, as well as price.
The shortest answer to the question posed in the title is that Qlik and Power BI are best-in-class systems, neither one better or worse than the other. However, there are a few 'buts', as the devil is in the details. Let's take a look at them!
Every business is unique and has its own specific software requirements. When choosing a Business Intelligence (BI) system, it is important to understand how it works (or in what areas it does not work / meet specific needs), what is required to implement it and how will it help your company meet its business objectives?
Participants in the BI Survey (link to report) identified the 10 most important criteria for choosing a BI platform. Here are the 5 most important of these:
???? functionality of the software (51%),
???? price/quality ratio (40%),
???? ease of use for the audience (37%),
???? flexibility and scalability of the platform (36%),
???? ease of use for report creators (35%).
In brackets the percentage of votes of all respondents (they could mark several answers).
Today we will compare the two largest data analytics platforms: Qlik and Power BI. We will now take a closer look at the first two most important aspects, namely the functionality and price/quality ratio of these solutions.
Qlik and Power BI are powerful data analytics tools that will solve most (if not all) of the problems plaguing businesses of all sizes. If there are differences, they are either marginal or boil down to the nomenclature of the file extensions generated by Qlik and Power BI. Here is the proof in the form of a short check-list:
| | |
| --- | --- |
| Reporting? | ✅ |
| Combining data? | ✅ |
| Embedded analytics? | ✅ |
| Data management? | ✅ |
| Queries / enquiries? | ✅ |
| Extended analytics? | ✅ |
| Alerts and notifications? | ✅ |
| Data security? | ✅ |
| Geospatial analysis? | ✅ |
| Advanced analytics? | ✅ |
| Machine learning (ML)? | ✅ |
| Visualisations and dashboards? | ✅ |
| Artificial intelligence (AI)? | ✅ |
| Automated machine learning (AML)? | ✅ |
| Analytics linked to the internet of things (IoT)? | ✅ |
| Access to the tool from anywhere in the world?* | ✅ |
| And from any device?* | ✅ |
*With internet access, naturally.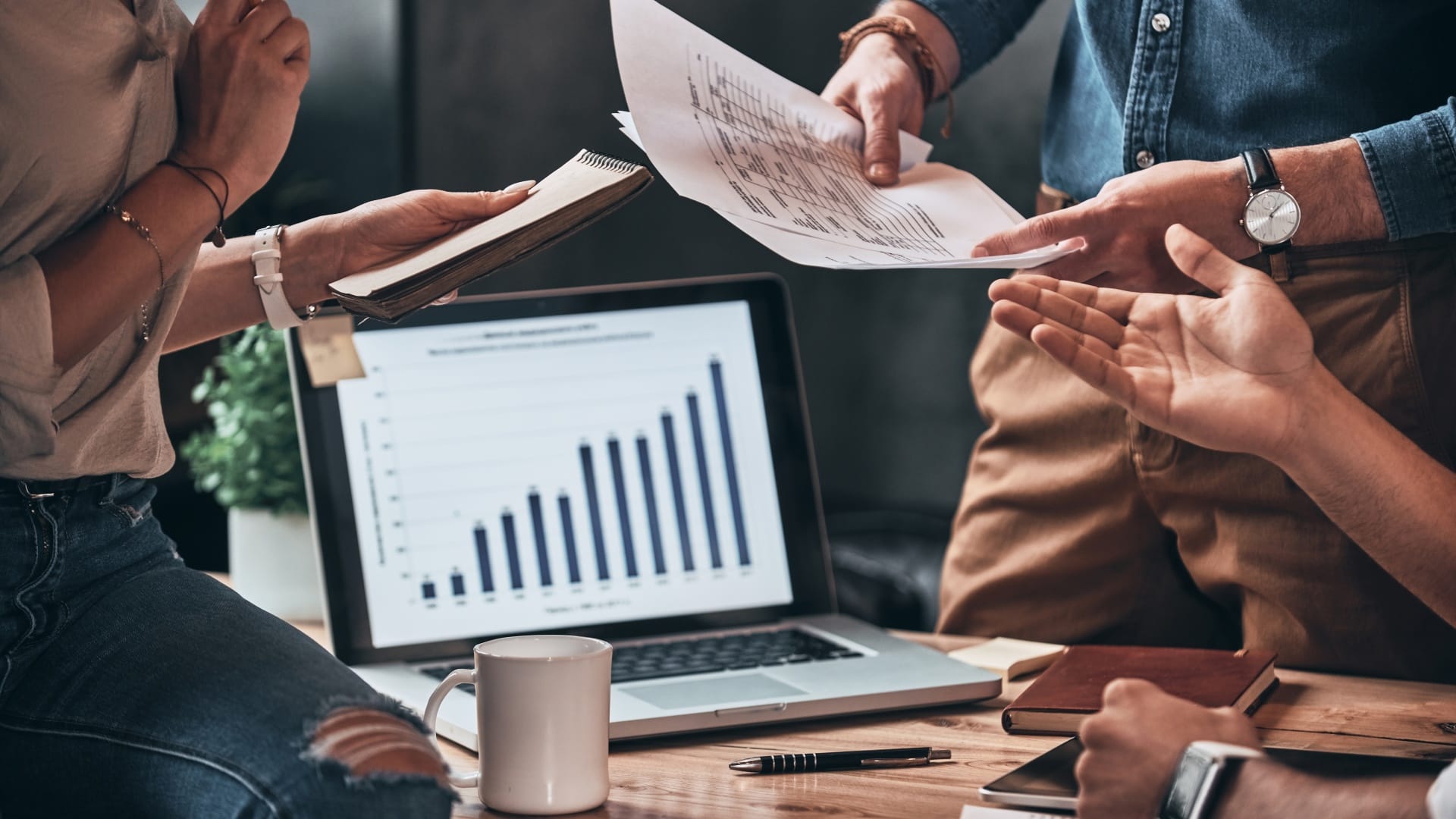 A BI tool should not be considered as a standalone tool, but as an integral part of an organisation's data strategy. Choosing a tool that does not fit into our data architecture will create obstacles to its development and implementation. The first question you need to answer is: do you have or are you planning to move your entire data stack to the cloud? If you have already migrated (or are just planning to) be prepared that this will have an impact on your choice of analytics tool.
Despite the market 'pressure' to migrate to the cloud, there is still a very large market segment for which a 'cloud first' strategy does not fit. Constraints such as local production systems, data warehousing, budget pressures and lack of trained staff to maintain the new solutions are all valid reasons to postpone migration to the cloud. Not to mention a network infrastructure that may – if only because of the geographic location of the company – not be stable and capable enough.
So when is Power BI and when is Qlik?
When to choose Power BI?
The answer is very simple. If your company is already using the Azure cloud platform (not MS Office but solutions such as Azure SQL Database or Azure Analysis Services), the natural choice would be the Power BI tool. Using Azure Analysis Services, for example, we can perform the entire data transformation process in this service, while Power BI will be responsible for data visualisation.
Of course, using these products does not exclude integration with Qlik, but the process of combining the Azure platform with Power BI is usually faster and more intuitive, as all tools from the Microsoft family are integrated with each other by default.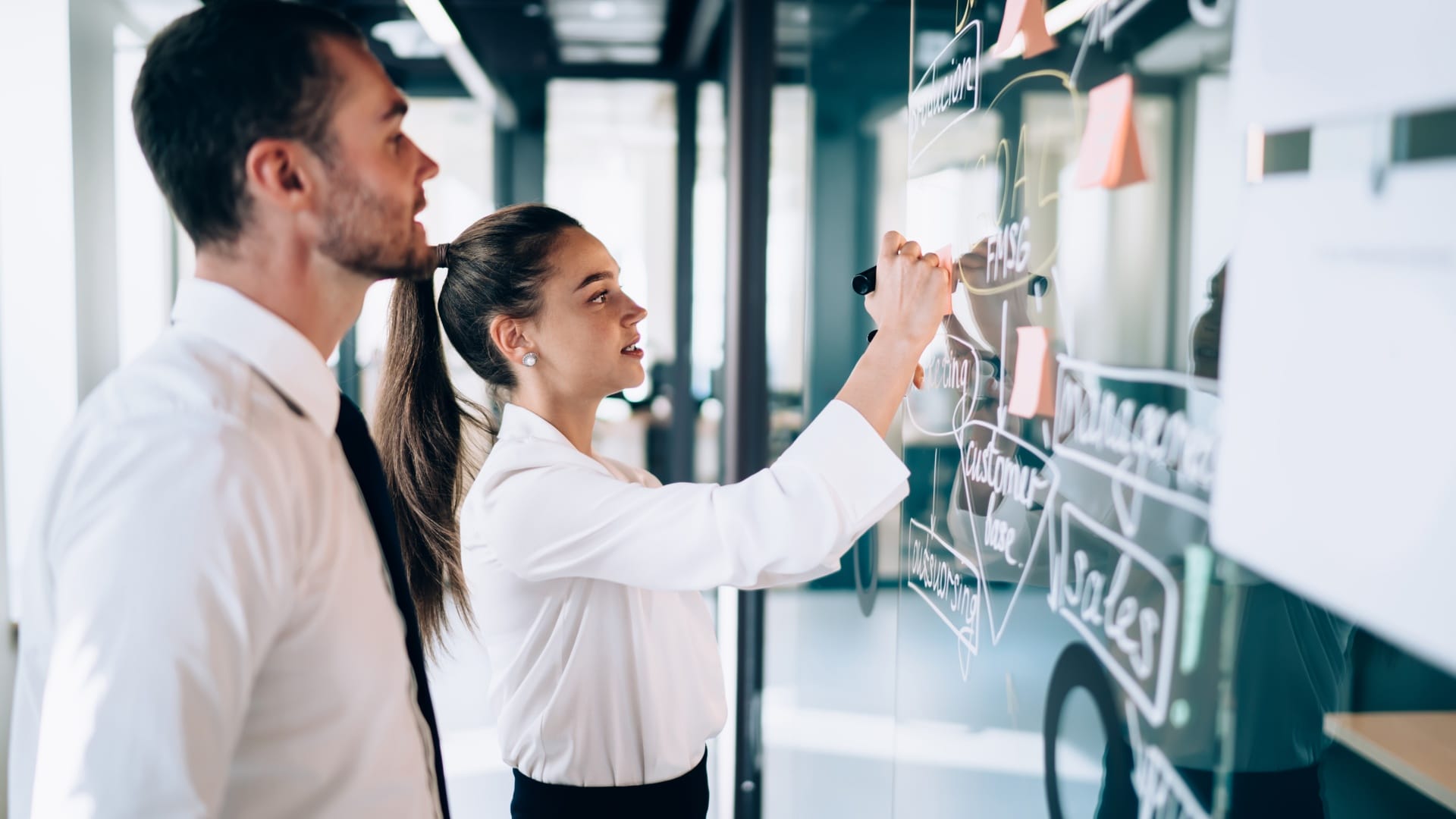 When to choose Qlik?
The answer, despite appearances, is also very simple:
If we don't have and use Azure.
If we have and use Azure and SQL, but are overwhelmed by the cost of monthly and annual subscriptions (see point 4).
If we don't have a data warehouse, but want one business intelligence class system for everything (such an all-in-one). Qlik is not only responsible for visualisation, but has its own data warehouse where we can organise data to meet the analytical needs of a specific department or line of business (the so-called data mart). We can then make the structured data sets available to business users so that they can build their analysis on them. Power BI, as the amount of data grows, forces us to use specific solutions that carry further costs or functional limitations.
If we are interested in costs, both short and long term (known as TCO, Total Cost of Ownership). If we compare Qlik and Power BI licences, at first glance it seems that Power BI is cheaper. 435,00 € Qlik vs 202,80 € Power BI are the annual subscription costs for 1 licence. According to the price list. However, if we compare apples to apples, i.e. take into account: the cost of the licence + infrastructure + development + maintenance + modules additionally paid for in the case of Power BI (data Gateway, Azure platform subscription and Azure Analysis Services) then Qlik costs on average about 30% less than Power BI.
The summary will be as transparent as the introduction and the article as a whole. We do not intend to persuade anyone to use one tool or advise against another. It all depends on the individual case, which should be considered over a good cup of coffee, a substantive conversation and independent consultation with the best experts. And that is what we immodestly recommend you to do! Before you choose your BI system, get in touch with us! We will advise you with our knowledge, experience and examples of solutions and implementations from your industry which platform is best for your business.
See recent
writings
You drive us to strive for excellence in delivered projects and common challenges. Feel invited to read out blog that provides more in-depth knowledge on our implementations and experience. Read articles about digital business transformation, ERP and Business Intelligence systems. Discover interesting practical applications for future technologies.
Contact

us!

Let's talk! Are you interested in our solutions? Our experts are happy to answer all of your questions.