Blog
How do you leverage the immensity of data?
Robert Kamiński

Reading time: 5 min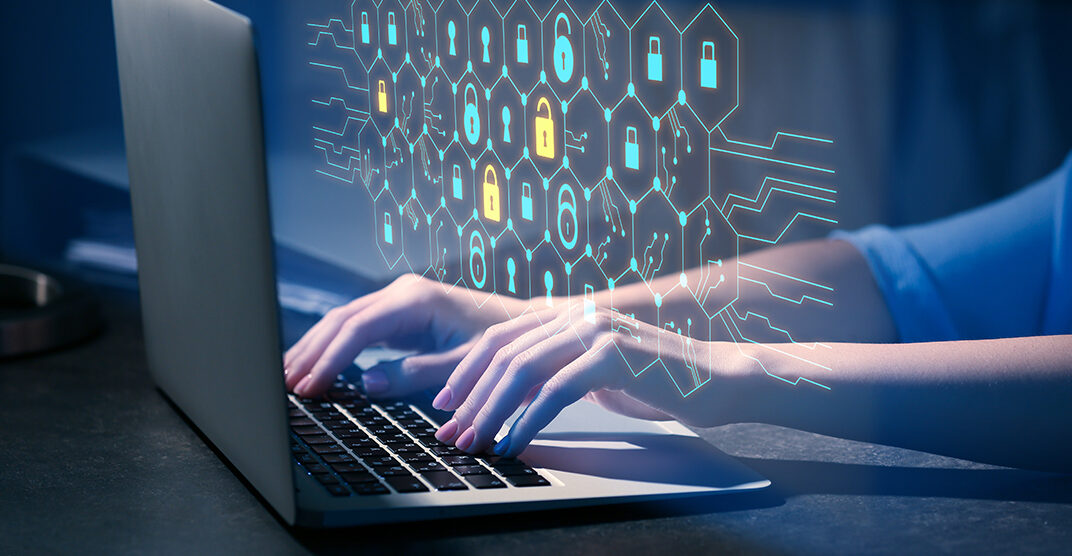 Date:

28 December 2021
We live in a world ruled by numbers. The rapidly increasing amount of information makes that we potentially have access to enormous knowledge. However, we are not always able to manage and use it.
IT infrastructure of the company is usually developed gradually and consists of several systems, collecting data in different forms and in a dispersed structure. In this situation, preparing a report on e.g. profitability of individual products or markets, taking into account not only direct costs but also for example marketing, is very difficult. The solution may be a Business Intelligence system that first gathers and unifies data in a database called a data warehouse and then enables access to it using appropriate analytical tools. Thanks to this data will be collected and combined into coherent information, which in turn can be transformed into knowledge.
In the data age, when complex and diverse information is available to all at once, successful companies are those that can analyze it in real-time. Therefore, systems that can organize data and make it available for further analysis in an aggregated manner are extremely useful, so that decisions are not made on the basis of historical data. And this is what Business Intelligence systems are for.
The dynamic growth of data, however, is accompanied by an eruption of storage locations and multiple ways of processing data. We store data in many systems and many places. Not only on our own computers or servers but also in numerous "clouds". This diversification brings with it problems with data transfer and running distributed applications.
Qlik's vision – is a world in which everyone can independently use data and analytical tools, improving the decision-making process and thus solving the most difficult problems. Therefore, in addition to the flagship products – Qlik View and Qlik Sense, new tools are introduced: Qlik Data Transfer, Qlik Application Automation and Qlik Forts.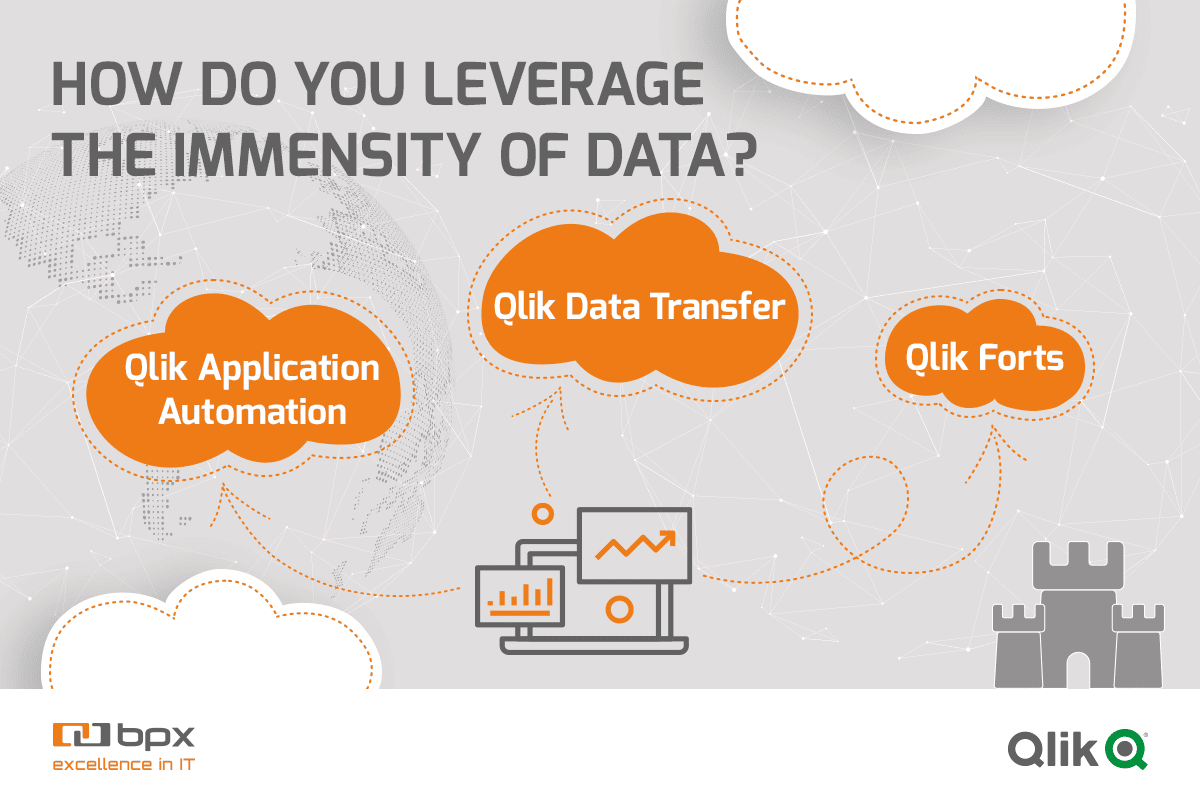 Qlik Data Transfer
Many organizations are moving their data to the cloud but still storing it locally. Qlik DataTransfer is a tool that securely transfers local data to the cloud-based Qlik Sense SaaS solution.
Qlik Data Transfer moves selected charts and fields to the correct location in Qlik Sense according to a set schedule. Once new data is downloaded, the application can run an automatic update. It couldn't be simpler – select the data, set the refresh rate and assess the effects.
You can easily attach Excel files or text files to the analysis. Qlik DataTransfer "watches" the selected folder for new or updated files and automatically updates the data in Qlik Sense. As a result, Qlik Sense always processes up-to-date information. At the same time – the whole process takes place in the background, without disturbing the system. What is important is that once the data reaches the cloud, Qlik Sense applications are automatically updated without interrupting the system.
Qlik Application Automation
With Qlik Application Automation, you can create dynamic processes that automatically respond to business events and trigger your applications. If an analytics application detects that your most valuable customers are responding well to a new offer, your loyalty program is triggered automatically, seizing the right moment.
An intuitive automation wizard helps you quickly build a new complex process by rearranging "building blocks," while the drag-and-drop approach is simple enough for business users. At the same time, it offers advanced features such as conditions, loops, lists and error handling procedures. This allows you to create dynamic events that are automatically triggered based on anomaly observations or a defined set of discrepancies in your data.
Automations are triggered by a variety of dynamic emergent events, including as a result of application actions, or schedules. For example, a regional manager can automatically change sales priorities and share them with his team via Slack.  What is extremely important Qlik Application Automation enables connection with the most popular cloud applications such as Salesforce, Slack, Microsoft Teams or even Mailchimp.
Qlik Forts – cloud comfort, the flexibility of a hybrid, and the security of data
Unlike other Business Intelligence tools, Qlik does not force you to move your data to your own cloud. Qlik Forts is a hybrid service that securely extends Qlik Sense SaaS capabilities regardless of your location – locally, in a private cloud, or in a public cloud. Qlik Forts enables SaaS performance savings and benefits regardless of data location.
Some data cannot be moved to another provider's cloud due to privacy or regulatory requirements. You can deploy Qlik Forts on any cloud platform. Qlik Forts is protected by a firewall, eliminating the need to transfer data to the Qlik Cloud or over the Internet. As such, Qlik provides complete flexibility in how and where you deploy.
The advantages of Qlik Forts are highlighted by Przemek Roch (IT consultant in BPX S.A.):
"Users have a single point of access to data and analytics, whether the data is in Qlik Forts, in Qlik Cloud, or on both platforms. Users always have instant access to Qlik Cloud when they are online and can access Qlik Forts content protected by a firewall."
Qlik Forts is a pre-configured solution ready to run on the platform of your choice or in the cloud including: AWS, Azure and Google Cloud Platform. Importantly – each Qlik Fort installation includes all the analytics functionality needed to run Qlik Sense in the cloud version.
By introducing new tools, Qlik provides comprehensive real-time data integration. By transforming data into real-world knowledge, companies can make better decisions, increase revenue and profitability, and optimize customer relationships.
The capabilities of the Qlik platform can be tested with the free program called TBB: Try Before Buying.
Author:

Robert Kamiński

Wydawca i Redaktor Naczelny portalu "Komputer w Firmie"
See recent
writings
You drive us to strive for excellence in delivered projects and common challenges. Feel invited to read out blog that provides more in-depth knowledge on our implementations and experience. Read articles about digital business transformation, ERP and Business Intelligence systems. Discover interesting practical applications for future technologies.
Contact

us!

Let's talk! Are you interested in our solutions? Our experts are happy to answer all of your questions.