Blog
Cloud computing is already used by 42% of businesses in the European Union
Kamil Skuza

Reading time: 3 min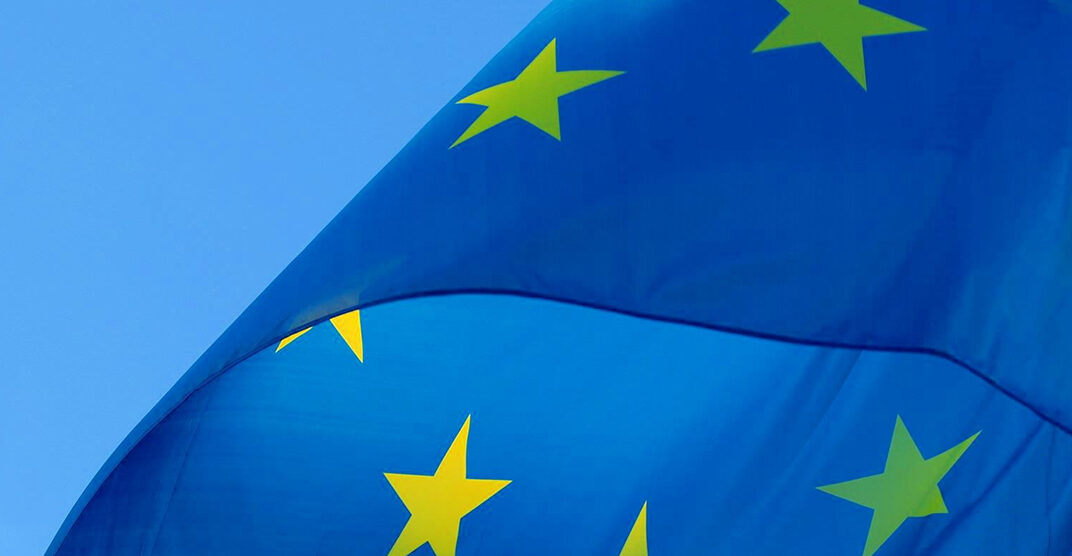 Date:

5 May 2022
When developing a business, it is worth collecting data, which is the backbone of any company. Whatever the department – human resources, payroll, sales, logistics, marketing – underneath the numbers there is invaluable information about profits, losses, benefits and risks.
In order to determine the strategy, next steps, and plan the development of the company, systems for data extraction, transformation (with a view to unification, for example) and onward transmission come to the rescue. In addition, data is also emails and a number of other key files for the organisation. However, before we get to the clou of Business Intelligence, it is worth asking today's fundamental question – where to store the data? Is it within the extension of your own network infrastructure or using cloud solutions? Let us take a look at what the trends look like in the European Union and where Poland ranks.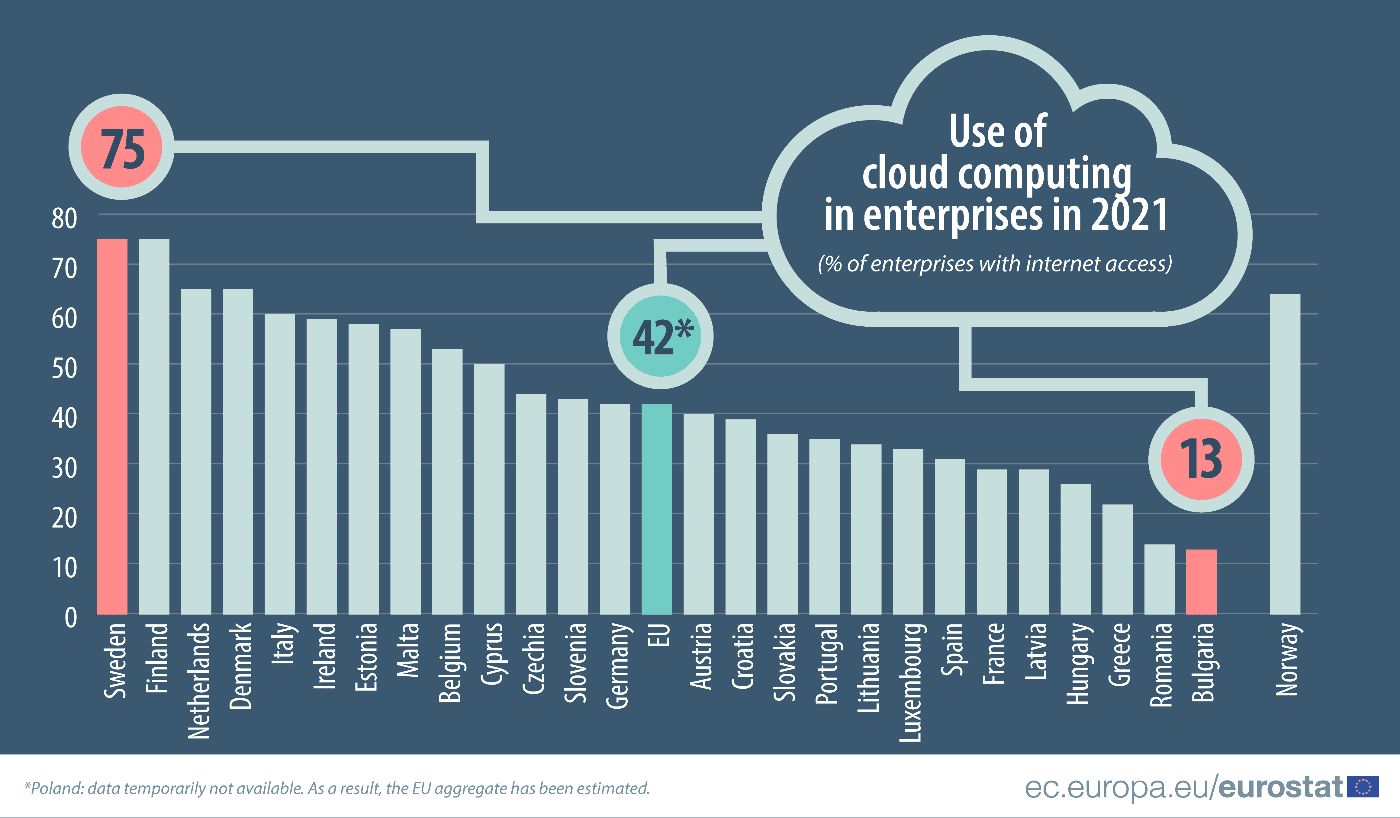 First and foremost, to use cloud computing, you need to have access to the internet. It will come as no surprise to anyone that in 2021, 98% of businesses in the EU with 10 or more employees will have such access. And, most importantly, the average percentage of EU member states that use cloud computing is 42%. This compares with 75% in Scandinavian countries such as Sweden or Finland and around 25%* in Poland. In 2020, the EU average was 36%, in 2016 only 19%, so it is clear that the trend is gaining momentum.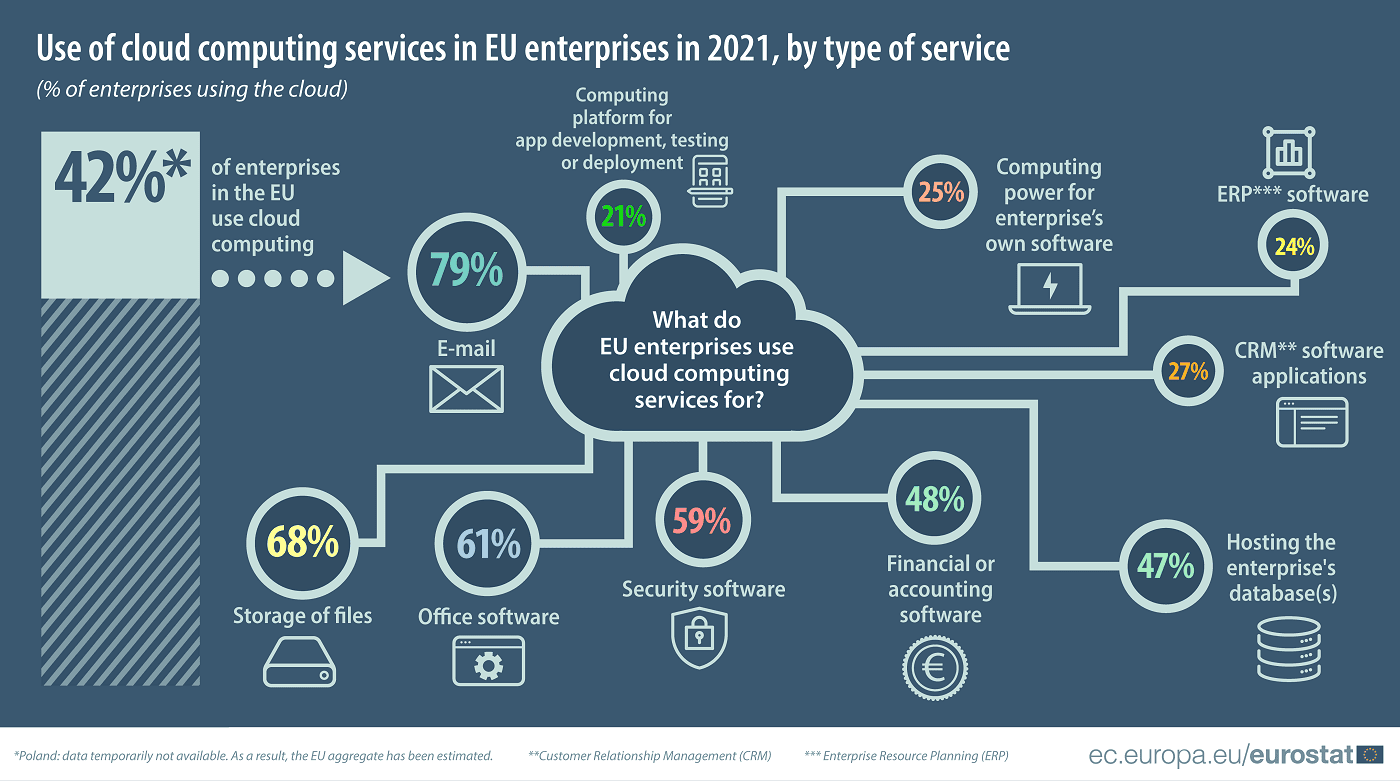 It is worth noting what companies are using the cloud for. Of the businesses that reported using the cloud, the vast majority (79%) chose a cloud solution to host their email systems. Around two-thirds of businesses used the cloud for file storage (68%) and for office software such as word processing and spreadsheets (61%). More than half used the cloud for security software (59%).
Most importantly, these businesses were also using the cloud to access more advanced end-user applications such as financial/accounting applications (48%), customer relationship management (27%) and enterprise resource planning (24%).
Of the most advanced cloud services, more than half (59%) of enterprises using the cloud reported using security software applications, 47% hosted enterprise databases in the cloud and a fifth (21%) used a computing platform providing a hosted environment for application development, testing or deployment.
What do these figures mean for the Polish enterprise? The trends are too strong to just observe, action must be taken. Moving data to the cloud has unquestionable advantages, such as speed and ease of access to information, mobility and security. Equally importantly, all of the most popular ERP systems (such as SAP) or Business Intelligence systems (Qlik, Altair) can run in the cloud or in a hybrid model (locally too, of course). And this is a huge advantage for any employee who uses data in their daily work.
If you would like to find out more about how to get the most out of moving and using data in cloud computing, please contact us: bpx@bpx.pl
*No data for 2021, we provide the value from the previous report for 2020: https://ec.europa.eu/eurostat/web/products-eurostat-news/-/ddn-20210121-1
Source:
See recent
writings
You drive us to strive for excellence in delivered projects and common challenges. Feel invited to read out blog that provides more in-depth knowledge on our implementations and experience. Read articles about digital business transformation, ERP and Business Intelligence systems. Discover interesting practical applications for future technologies.
Contact

us!

Let's talk! Are you interested in our solutions? Our experts are happy to answer all of your questions.