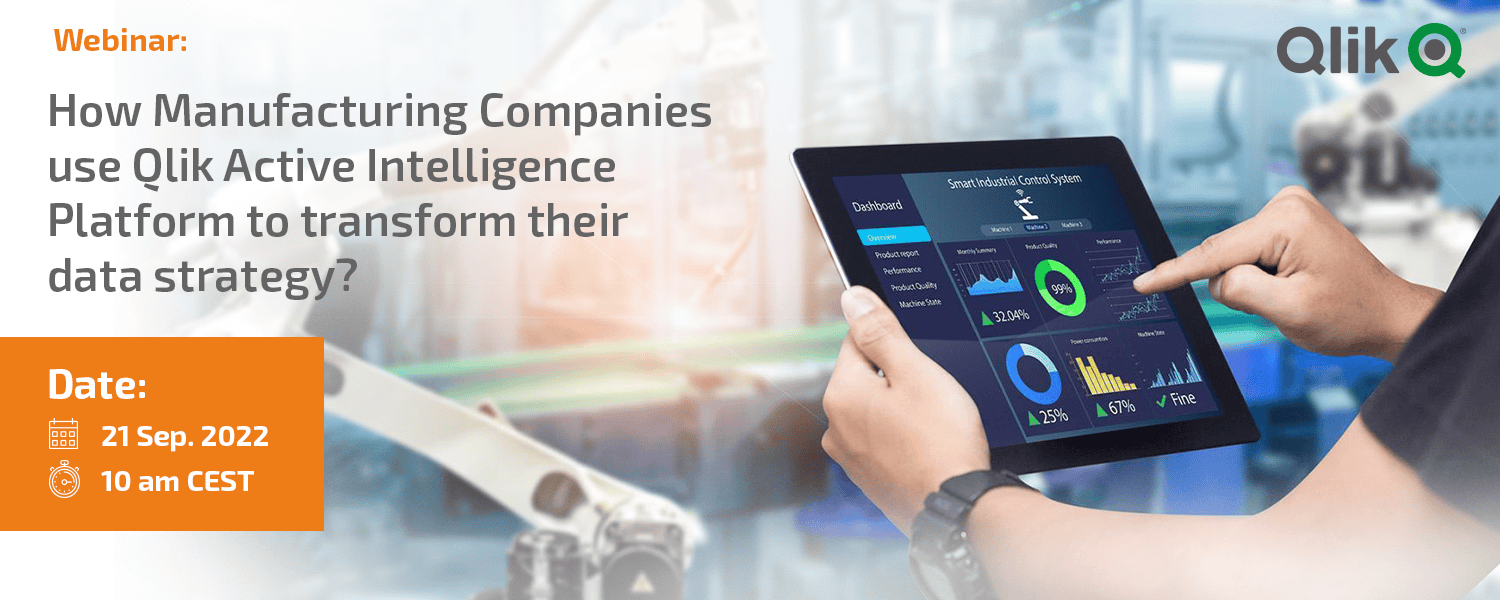 The past two years have proven very disruptive for companies across the manufacturing industry. Implication of COVID and ever-increasing data volumes force industry leaders to rethink their data strategy, to keep on top of fast changing information requirements.
Market participants often feel the need to reinvent themselves due to the forced moved to full EV, the increasing price of goods, raw-materials, and supply chain implications. The industry must catch up by finding a delicate balance between demand and effective capacity, foster innovation without exhausting resources.
Qlik and its Partners are helping leaders across the globe in building new business capabilities. In this presentation, we illustrate strategies, use cases, and capabilities being employed by the manufacturing leaders who achieved transformational business outcomes.
The Qlik Active Intelligence Platform enables real-time raw data-to-action business processes and enables the introduction of required capabilities.
Presenters:
Vincenzo Esposito, Master Principal Enterprise Architect
Sean O'Meara, Solution Architect
Angeline Corvaglia, Chief Operating Officer, Inphinity
Agenda:
| | |
| --- | --- |
| Topic | Presenter |
| Data Challenges in Manufacturing | Sean O´Meara |
| A Solution – Qlik Active Intelligence Platform | Vincenzo Esposito |
| Using Qlik Sense Cloud Platform – Manufacturing Demo | Sean O´Meara |
| Partner Solution: How Inphinity Suite helps companies add superpowers to their Qlik environment | Angeline Corvaglia |
| Inphinity Customer Case | Angeline Corvaglia |
| Q & A | All |
When?
21. September 2022
Start: 10 am CEST
Registration: