Blog
SAP Collections Management
Dariusz Krzemiński

Reading time: 3 min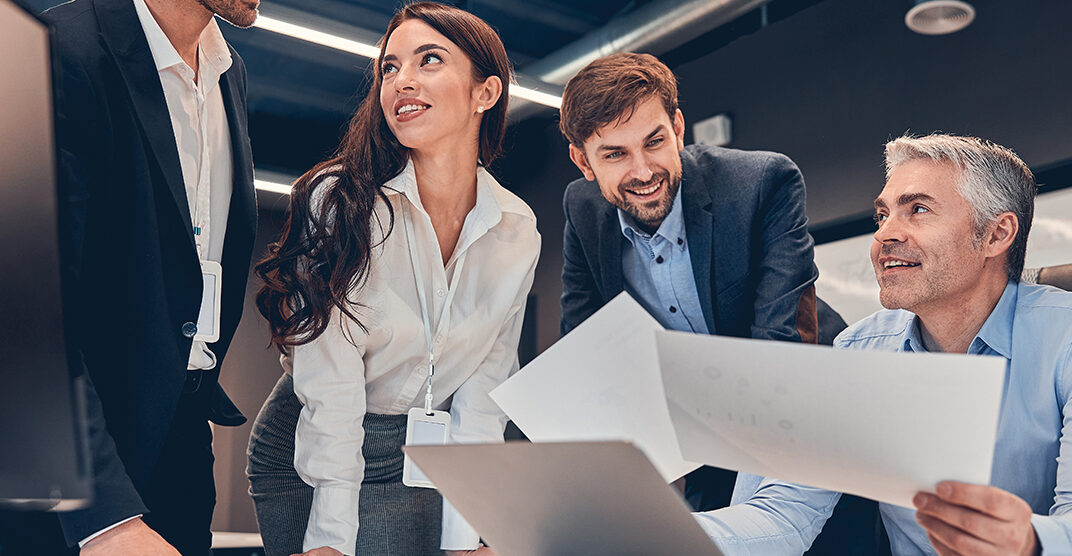 Date:

5 May 2022
Receivables Management is a group of solutions supporting the Order to Cash process.
SAP Receivables Management
These tools allow to execute tasks and procedures that are outside of scope of basic modules, such as Sales and Distribution or Account Receivables which are more focused on registering sales and invoicing.
Receivables Management consists of several interconnected modules. Despite their dependencies, it is still possible to implement each module individually.
This article is dedicated to Collections Management.
From the article you will learn:
What is the Collections Management solution?
What are the key functionalities?
What are the business benefits of using Collections Management?
SAP Collections Management
In short, this is a functionality that allows active monitoring and collections of overdue receivables based on predefined strategies. The starting point of the analysis are Customer open items posted through Accounts Receivables.
Solution details:
The key functionality of the solution is a Worklist.
Daily generated Worklists consist of a structured list of Customers, whose open items require reviewing and taking actions. Worklists provide central point of access to all relevant information within a single application.

Whether or not a Customer pops up on the Worklist on a given day is determined through Collection Strategies. Those are built out of smaller blocks called Collection Rules that allow conditional review of open items and past activities on the Customer account. There is a variety of Collection Rules delivered by SAP, however you can always come up with custom solutions based on dedicated business logic.

In case a condition defined through the Collection Rule is fulfilled, Customer receives valuation points. Total points assigned as part of a Collection Strategy determine the level of priority on a Worklist, which is in fact the level of urgency of the actions required.
Worklist tools:
Selecting a Customer from the Worklist allows to review its open items, received payments and past results of the collection activities registered (those could originate from both Collections Management and standard Dunning functionality).
Processing of open receivables allows to register a Customer contact which could either be a Promise to Pay, a Dispute Case (if Dispute Management is active), a Resubmission or simply a text note. Open Promises and whether those were fulfilled in time can be evaluated as part of a Collection Strategy.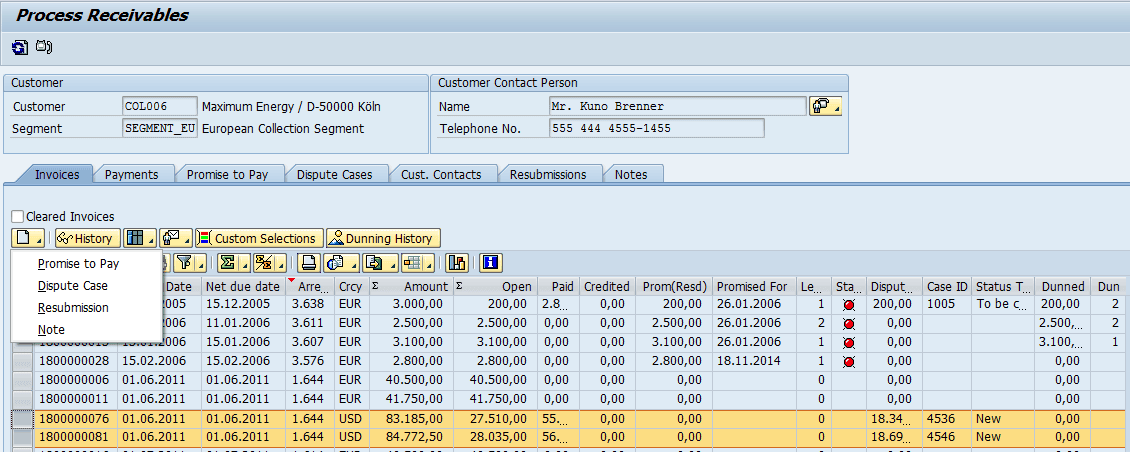 Business benefits:
Working with Collections Management brings actual business benefits such as:
Improved productivity of Collections Department
Summarized information available through a single application
Optimized operating costs through centralization
Standardization of Collections policies throughout the Company
Improved on time payments, reduced DSO
Contact us and find out more about dedicated SAP solutions: bpx@bpx.pl
See recent
writings
You drive us to strive for excellence in delivered projects and common challenges. Feel invited to read out blog that provides more in-depth knowledge on our implementations and experience. Read articles about digital business transformation, ERP and Business Intelligence systems. Discover interesting practical applications for future technologies.
Contact

us!

Let's talk! Are you interested in our solutions? Our experts are happy to answer all of your questions.