News
BPX is now the official SAP Partner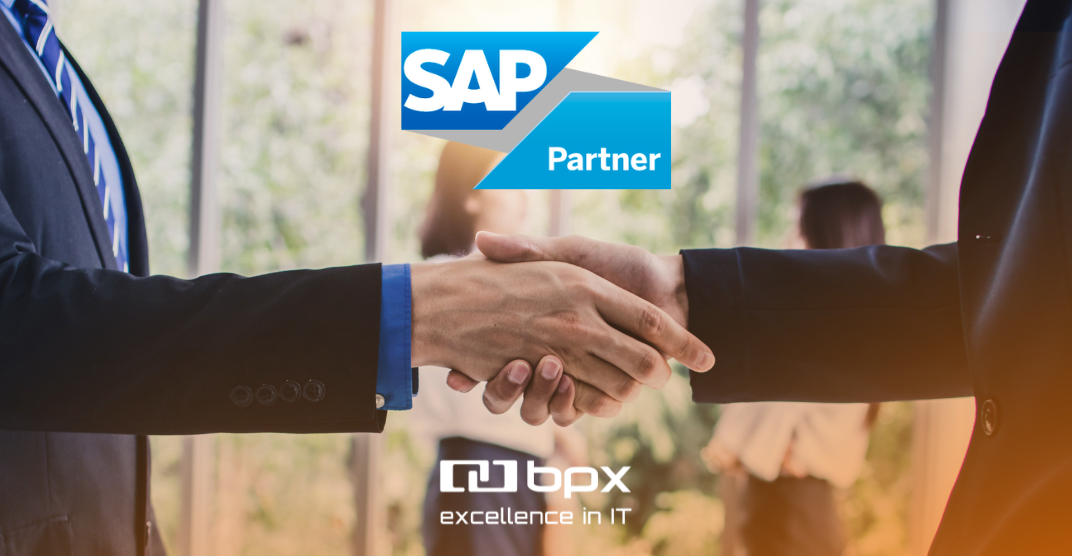 Date:

29 September 2023
BPX, a leading company specializing in ERP and BI solutions for over 17 years, is pleased to announce its official partnership with the global IT solutions leader, SAP. This is a significant step in our commitment to provide professional support to our customers at every stage of their SAP journey, from the purchasing process to implementation, ongoing development, and maintenance.
-Our partnership with SAP is the result of a well-thought-out strategy that we have consistently pursued for some time. Our goal is continuous improvement, aiming to enhance our customer service and create new business opportunities. Our vision is based on creating innovative solutions that generate value for our customers and strengthen our position in the market. We firmly believe that the future lies in cloud-based technologies, so we will focus on expanding our expertise, especially in the SAP S/4 HANA Public and Private Cloud areas. We want to offer our customers choice and provide them with the best solutions tailored to their needs – highlights Bogusław Cieślak, CEO of BPX S.A.
As an official partner of one of the world's largest ERP software company, BPX gains access to the latest technologies and expert knowledge, enabling even more effective support for our customers. Collaborating with SAP marks a new chapter in BPX's development, with many new opportunities on the horizon.
–Developing our partner network is a priority for SAP. We continuously support our existing partners in improving their competencies and welcome new entities to our ecosystem. BPX's participation in the SAP PartnerEdge program is another significant step in our strategy. We are deeply convinced that BPX's experienced consultants, through our collaboration, will better support our mutual customers on their digital transformation journey –  said Bartłomiej Wołoszyn, Channel Head at SAP Poland.
Thanks to this collaboration, BPX gains access to a broader customer base, as they can now find us as an official SAP partner on SAP's official platforms.
–At BPX, we believe in the power of synergy. With BPX's experience, our consultants, and the integration of sales, marketing, and delivery, we can efficiently and effectively offer and then implement SAP solutions that not only meet customer expectations but also consider their specific needs and requirements. Our partnership with SAP marks a new chapter for BPX, with many new possibilities ahead – said Łukasz Kluczyk, Sales Director at BPX, responsible for partnership and cooperation with SAP.
This certification highlights BPX's commitment to continuously improve its services and offer customers the highest quality support for SAP solutions.
About BPX:
BPX (Business Partners eXcellence) is a leading provider of implementation and support services for SAP solutions. The company helps customers from various industries effectively utilize ERP and BI technologies, enabling them to achieve better business results. BPX also offers its own integration solutions. For more information, visit bpxglobal.com.
For additional information, please contact:
Justyna Cepińska
Head of Marketing & PR Department, BPX S.A.
Tel: +48 728 437 500
See the latest
updates
We invite you to follow the latest news from the world of BPX. Stay up-to-date with innovations in business management and the latest industry trends.
Contact

us!

Let's talk! Are you interested in our solutions? Our experts are happy to answer all of your questions.