Blog
Migration to SAP S/4HANA
Emilia Wawrzyniak

Reading time: 7 min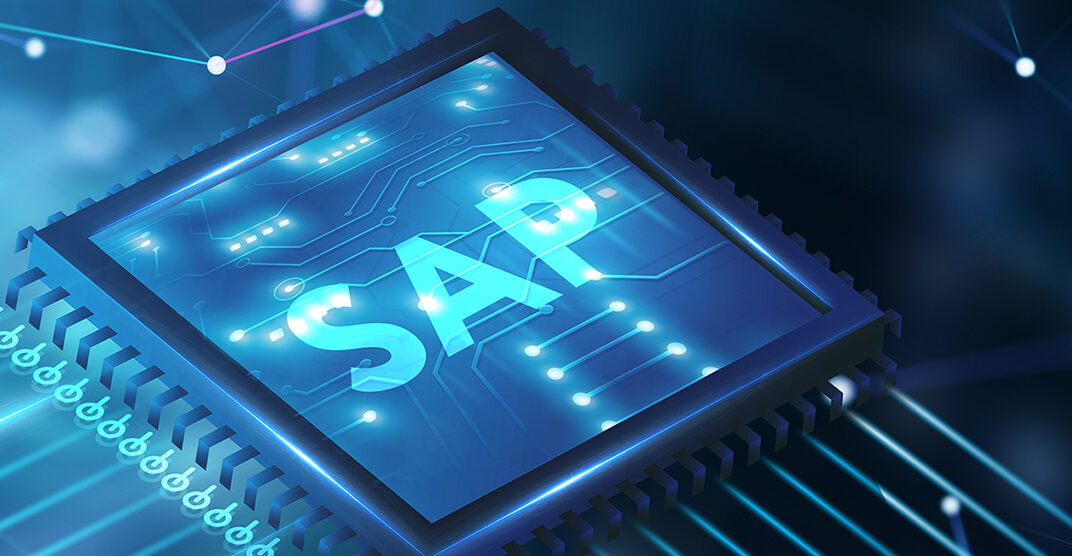 Date:

23 July 2021
SAP is currently one of the best system providers for digital transformation of large companies. Its most popular version SAP ECC (ERP) is based on technologies developed more than 30 years ago. SAP decided to meet the latest technological solutions and create a completely new version of the system. SAP S/4HANA is a modern ERP tool created in 2015 as a replacement for SAP ECC (ERP).
In the era of digitalization, we observe that the pace of company development and business expectations are constantly increasing. There is a need for solutions that help companies to grow continuously, so more and more companies are choosing to invest in migrating their current solutions to the latest version of SAP – S/4HANA.
More and more customers and users of the SAP platform decide to upgrade their SAP ERP system to SAP HANA. The benefits are many – faster processing of corporate data as well as greater usability, but that's not all.
From the article you will learn:
Why is migration to SAP HANA essential for companies using the platform?
By when must companies migrate SAP ERP to the new version?
Why is it worth switching to SAP S/4HANA right now?
What are the most important functionalities and solutions offered by SAP S/4HANA?
What is the difference between on-premise, cloud or hybrid solutions for SAP HANA?
How to execute business processes more effectively with SAP Fiori by fully leveraging the new functionalities of SAP S/4HANA?
What are the differences between SAP ERP 6.0 and S/4HANA?
What business benefits will you gain by migrating to SAP HANA?
Is migration necessary for companies?
SAP has announced that it will stop supporting the previous version of the system from 2027, which makes migration to the latest generation of ERP system – SAP S/4HANA an inevitable solution for many companies. According to SAP, despite the huge amount of SAP HANA platform licenses sold by companies, only one third of them have decided to transform their business by migrating to the new version of SAP S/4HANA.
Data shows that over the course of 5 years, more than 14,000 companies have opted for implementation projects, including nearly 4,000 in 2019. That means that out of more than 40,000 companies worldwide (including about 1,500 in Poland), most of them will decide to migrate soon. This implies a rapid growth of implementation projects over the next couple of years, as well as a large deficit in the consulting market.
Why migrate to SAP S/4HANA?
You should already be thinking about the decision to upgrade your system in order to:
Ensure that you have access to the latest technology solutions.
Gain competitive advantage.
Avoid higher implementation fees later.
SAP S/4HANA – the most important changes
SAP decided to quit working with various database vendors (Oracle, IBM DB2, etc.) and create its own high-performance in-memory (SAP HANA) platform.
The main benefits of such a solution are:
Access to real-time analysis and data processing.
Ability to efficiently navigate through huge amounts of data (increased efficiency by up to 40 times).
Much faster business decisions.
S/4HANA – choose on-premise, cloud or hybrid solution
SAP S/4HANA already offers not only an on-premise system maintenance model, but also a cloud and hybrid solution. This allows enterprises to choose the tool best suited to their individual needs.
On-premise solution is associated by many companies with stability of performed business processes, better control and security, but it is also associated with high maintenance costs and much more difficult scalability, which makes companies look for alternative solutions.
According to a report by the Polish Agency for Enterprise Development, already in 2018 about 43% of large enterprises and 19% of medium ones used cloud solutions. This number is constantly growing, which makes the use of the cloud become a kind of standard. To meet the expectations of the market, SAP has created a number of solutions that allow business processes to be transformed to run in the cloud both in their entirety and in hybrid form (connections to the previous on-premise solution).
Additionally, the SAP S/4HANA cloud solution offers a wide range of integrations with other SAP Cloud products (including SAP Ariba, SAP Fieldglass) and external solutions. The SAP Cloud Platform enables you to create applications, comprehensively integrate various functionalities and use existing solutions published on the platform, thus, enterprises can take advantage of a very wide range of products offered.
The cloud and hybrid solution brings a number of benefits, such as:
Reduction of application implementation and maintenance costs.
Broad access to solutions located in the global network, without having to invest in expensive on-premise software.
Possibility to use additional cloud functionalities without giving up current solutions (hybrid solution).
Easy integration with other SAP products, but also external solutions.
SAP FIORI for S/4HANA
It is not just an additional option to the system, but a modern user interface that is adapted to all devices (mobile and stationary). It is very intuitive, clear and responsive, which facilitates everyday work and reduces the time of user adaptation. Additionally, data is presented in a much clearer way.
Business Benefits:
Can be used on mobile devices such as smartphones, tablets.
The view can be customized by the employee, so that all necessary transactions can be on one main tab without having to switch between tabs.
Much more options to present data in form of charts, tables for better analysis.
Explore 5 differences between SAP ERP and SAP 4/HANA
The new version of SAP 4/HANA was created in response to newer market requirements and increased needs for digital transformation of enterprises, whose development is determined, among others, by digitalization of processes.
The main differences between SAP ERP 6.0 and S/4HANA concern 4 areas:
Data model
Functionality
User interface
Reporting
SAP S/4HANA is a next-generation system that, thanks to in-memory technology and an extended range of functionalities, extends the scope of solving problems encountered in the previous version.
Thus, it enables enterprises to automate and manage huge amounts of data in real time, a more modern interface with better data visualization capabilities and a more intuitive user experience. The FI/CO/MM/SD/PM/QM modules, etc. include many user improvements and simplifications that address previous issues. Here are some selected solutions and business benefits:
1. Problem: The division into customers (in the FI and SD module) and suppliers (in the FI and MM module) is associated with difficult data consolidation and limited roles.
Solution:
Replace the roles of suppliers and customers with business partners.
Benefits:
Ability for one business partner to have multiple roles.
Ability for business partners to take different forms of activity (Group, Person, Organization).
Much easier control and flow of data by putting it in one area.
2. Problem: Need to consolidate elements of FI (Financial Accounting) module with elements of CO (Controlling) module.
Solution:
Combine FI and CO modules by storing cost type along with General Ledger accounts in one sheet.
Benefits:
Ability to enter and view both elements in a single transaction.
Significant acceleration of the month-end closing process.
Elimination of the need to link General Ledger accounts with cost types.
3. Problem: Limited possibilities of inventory valuation.
Solution:
Introduce a mandatory ledger for material valuation.
Benefits:
Support flexible valuation methods in multiple currencies.
Obtain more detailed information on inventory transactions.
4.Problem: Poorly automated credit risk control tool.
Solution:
Replace FI-AR-CR with an entirely new FIN-FSCM-CR solution enhanced with various automated functionalities
Benefits:
Advanced features for credit management such as automated risk assessment, calculation of credit limits.
Efficient flow of credit events.
5. Problem: SAP FD (Foreign Trade) solution can be used only through integration with SAP ERP.
Solution:
Replace SAP FD with SAP GTS (Global Trade Service) solution, which is an embedded component of SAP S/4HANA.
Benefits:
Gain access to a wide range of capabilities to globalize trade processes without paying additional fees.
5 key business benefits of migrating to S/4HANA
Why should you migrate to SAP S/4HANA?
A huge number of processes have been automated, simplified and standardized.
Increased productivity, lots of solutions improving your business.
lower costs of system maintenance and guarantee of cheaper and faster implementation of changes in the future.
possibility of customizing the migration to the current version of the system without giving up currently working solutions.
more efficient work through the possibility of using two interfaces (including the SAP Fiori tool adapted to individual user needs).
SAP Business solutions will help your organization efficiently implement and control business processes. Check out the business development opportunities offered by full migration to SAP S/4HANA.
Author:

Emilia Wawrzyniak

Junior SAP FI Consultant
See recent
writings
You drive us to strive for excellence in delivered projects and common challenges. Feel invited to read out blog that provides more in-depth knowledge on our implementations and experience. Read articles about digital business transformation, ERP and Business Intelligence systems. Discover interesting practical applications for future technologies.
Contact

us!

Let's talk! Are you interested in our solutions? Our experts are happy to answer all of your questions.