Blog
How to Become a Project Manager? Career paths of BPX's project managers
Aleksandra Rorbach

Reading time: 3 min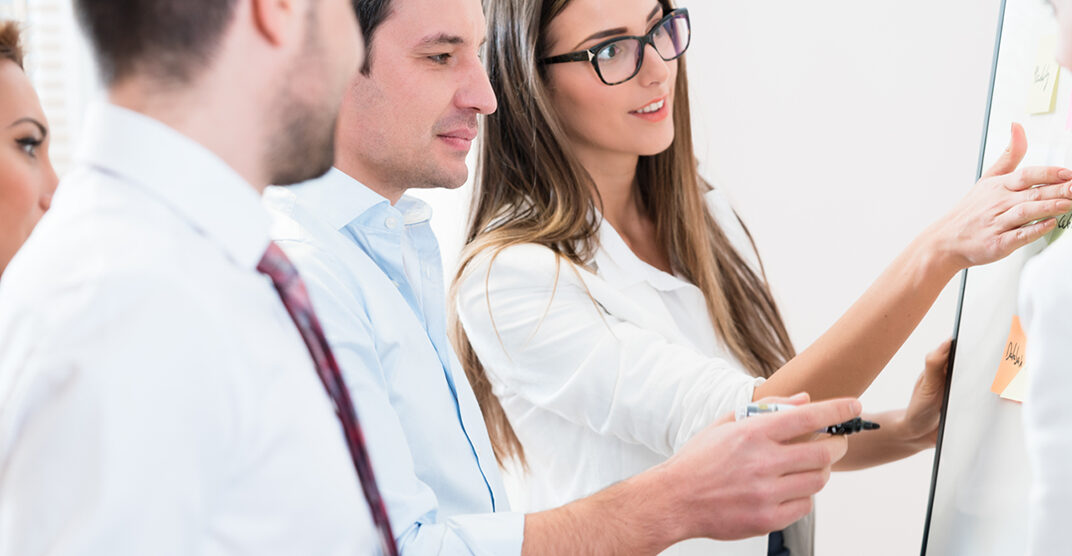 Date:

11 February 2022
Career paths of BPX's project managers
First thing which you can see after you use Google's search engine and write "How to become a project manager" is:
The steps to becoming a project manager[1]
Start managing projects.
Keep managing projects.
Learn the skills and theory behind managing projects.
Use Teamwork to manage your projects.
Get better at managing projects.
Decide if you want to get a project management certification.
Continue to manage projects.
From the article you will learn:
How to become a Project Manager.
Which career path to choose.
PM's job at BPX.
It may seem quite easy. Then why do we have so many possibilities to attend Project Management courses, degree courses, post-graduate studies, certificates? I will try to present you two ways for PM career.
In particular there are two ways to become a PM:[2]
The accidental project manager
Planned project management education and certification
The Accidental Project Manager
As a reference to point 1. you can easily conclude that degrees and qualifications are not "must-have". Sometimes the major value is hands-on experience and learning from mistakes.
While investigating this topic among BPX's project managers – majority of us has become "the accidental" PM. They've started a career as SAP consultant, financial analysts, quality manager, PMO… and based on their various experience they became PMs.
Some say that Project Manager with hands-on experience in the area of SAP, Data Management, Quality Management, etc., may be better prepared for this role as they know exactly majority of processes, activities which need to be prepared and performed along project lifecycle. However, they still need to determine the knowledge and skills needed for the role such as:
Integration management
Communications management
Budget management
Quality management
Time management
Resource management
Scope management
Risk management
Procurement management
Stakeholder management[3]
Foreseeing some gaps in your preparation to the role might help you to match some course or training.
It's crucial to bear in mind that project management will grow together with technology and best practices. Remember that PM job will vary depending on the organizational structure and team culture.
Planned project management education and certification
Regarding "Planned Project Management" career path we can list the following steps:
Learning
Training
Certification
There are different ways to learn – we can list, i.e.: the Certified Associate in Project Management (CAPM), and the Project Management Professional (PMP) certification, (both offered by the Project Management Institute (PMI).
Next stage which you step into is of course obtaining experience! You can start as a PMO, Project Assistant or straight as a Junior Project Manager. Depending on your skills, assets etc. your career will take off.
Fingers crossed and good luck!
Contact us and find out more about dedicated SAP solutions: bpx@bpx.pl
Source:
See recent
writings
You drive us to strive for excellence in delivered projects and common challenges. Feel invited to read out blog that provides more in-depth knowledge on our implementations and experience. Read articles about digital business transformation, ERP and Business Intelligence systems. Discover interesting practical applications for future technologies.
Contact

us!

Let's talk! Are you interested in our solutions? Our experts are happy to answer all of your questions.