Blog
Develop in the SAP area: Apply for summer internships at BPX!
Justyna Cepińska

Reading time: 5 min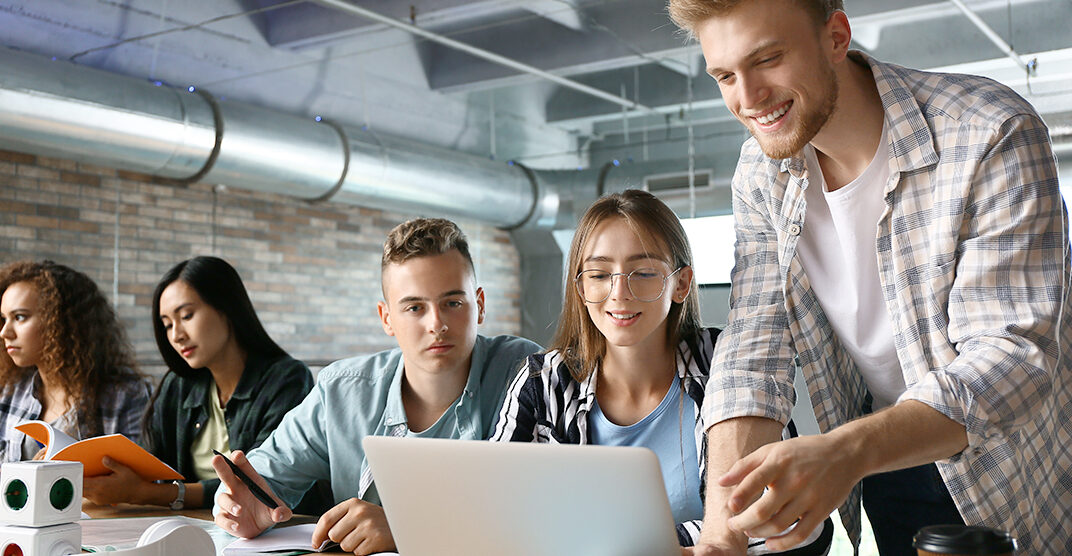 Date:

26 May 2023
From July to September this year, BPX will be hosting summer internship programs in the SAP field, providing a unique opportunity for students and graduates interested in pursuing a career in IT.
These internships serve as an investment in the future and offer an exceptional chance to gain valuable experience in SAP, one of the most important IT systems used by companies worldwide.
The SAP internships at BPX not only provide an opportunity to develop technical skills but also to expand knowledge in the areas of management and business data analysis. Practical projects and activities awaiting interns will allow them to apply their theoretical skills in real-world business situations.
We asked Angelica Pisarska HR Specialist/Recruitment Team Leader, and the initiator of the internship programs at BPX, a few questions.
What are the main objectives of the summer internship program in the SAP field at our company?
The main objective of the summer internship program in the SAP field at BPX is to provide students and graduates with practical experience in SAP and to enhance their technical and business skills. We aim to offer the opportunity to learn about SAP solutions under the guidance of experienced consultants and further develop in this direction.
Could you tell us about the overall plan or structure of the internship program?
The SAP internship program at BPX includes learning fundamental technical and business concepts, understanding system operations from the ground up, mentoring, and the opportunity to work in a team. Interns will have the chance to work on SAP-related tasks that they may encounter in their daily work as consultants.
What are the main areas of work in which students will be involved during the SAP internship?
Students will be involved in various areas of work related to SAP, including system configuration, business data analysis, and business process management.
What skills or knowledge are required for candidates applying to the summer internship program in the SAP field?
Fluency in Polish and a high level of proficiency in English are essential requirements. Our projects primarily operate in English, so without this language proficiency, a future career as a consultant would be challenging. Additionally, basic knowledge in the business area you are applying to (finance, logistics, production planning, or related fields) would be beneficial, as well as teamwork skills and problem-solving abilities. Experience working with SAP systems is also desirable.
What are the expectations for interns, and what support is provided to them during the internship?
Expectations for interns revolve around engagement, learning, and active participation in tasks assigned by their mentors. Effective communication skills and the ability to work in a team are also important.
During the internship, interns receive support from experienced mentors who assist them in acquiring knowledge and developing skills. Regular meetings, feedback sessions, and access to educational resources are provided to ensure the best conditions for interns' development.
What are the potential career development opportunities for graduates of the summer internship program in the SAP field?
Graduates of the summer internship program in the SAP field will have the opportunity to continue their careers at BPX, where they can gain valuable experience working on international projects.
The possibility of further collaboration after the internship depends on the intern's performance and commitment. At BPX, we often hire interns as permanent employees in the company.
In the beginning, there was an internship…
Nothing is more convincing than the testimonials of satisfied employees who started their careers at BPX through internship programs. Here are a few quotes from members of our BPX team who had the opportunity to benefit from this unique experience:
Thanks to my internship at BPX, I found my dream job as a SAP consultant. During the three-month internship, with the support of experienced consultants, I learned the ins and outs of SAP in the Materials Management and Plant Maintenance modules. Within a month after completing my training, I received a job offer to work on a project as support for a lead consultant. Now, two years later, I can proudly say that I have participated in seven major international projects, which have allowed me to develop my skills and meet many wonderful people. I highly recommend an internship at BPX to anyone who wants to grow rapidly and enter the wonderful world of SAP consulting! – Michał Salamaga, SAP Consultant.

To paraphrase a classic line, "I came for a moment, but stayed for longer—now they call me Mr. Consultant." BPX not only allowed me to learn SAP under the watchful eye of experienced experts but also offered me the chance to stay on the team and become a part of it. Besides finding the area in which I wanted to professionally develop, I found friends here and got to know the specifics of working in the IT sector. If someone could turn back time and ask me to decide again, without a doubt, I would choose BPX all over again – Mikołaj Mocek, Junior SAP FI Consultant.

I am one of the lucky ones who had the opportunity to intern at BPX. For me, those three months were filled with learning, new experiences, and getting to know the world of SAP consulting. The internship flew by quickly and pleasantly, thanks to the amazing people who make up this company. If you want to grow and are looking for an opportunity to find an interesting, modern job with prospects for the future, BPX will provide you with that opportunity and guide you with the help of experienced colleagues with whom you will have the pleasure of working. BPX = good work + atmosphere – Jakub Stonoga, Junior SAP Consultant.
If you are a student or graduate interested in developing a career in the SAP field, the summer internship program at BPX offers a unique opportunity to gain practical skills, expand knowledge, and build a solid foundation in IT. Don't miss this chance! Apply by June 7th and join the group of people who have started their careers at BPX.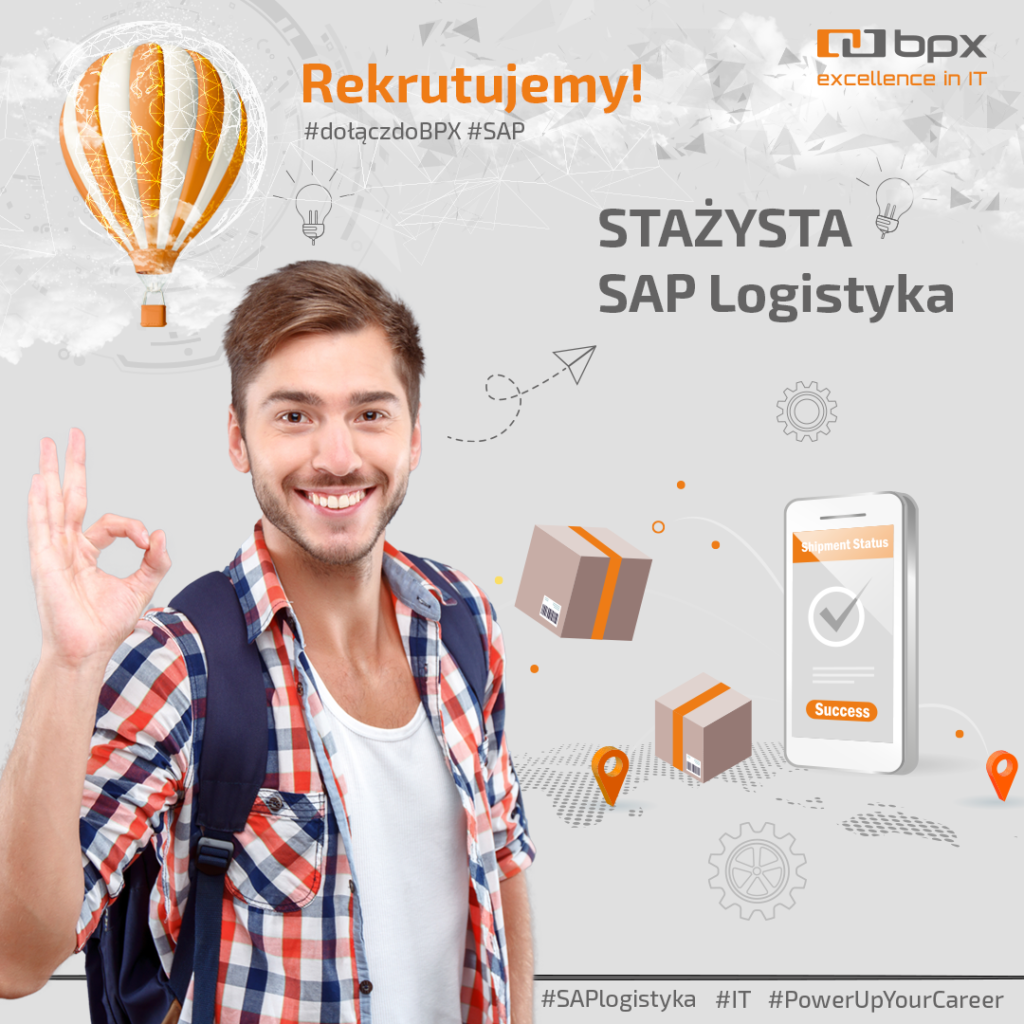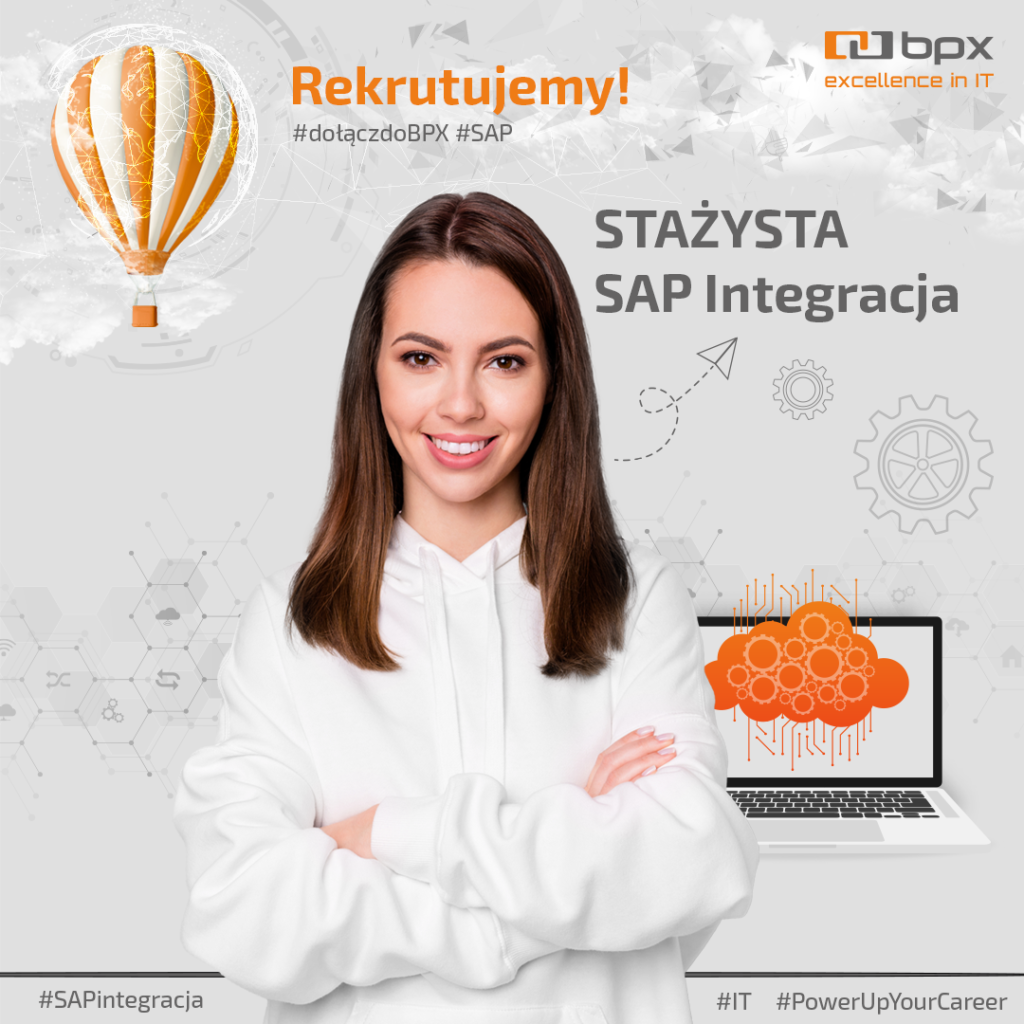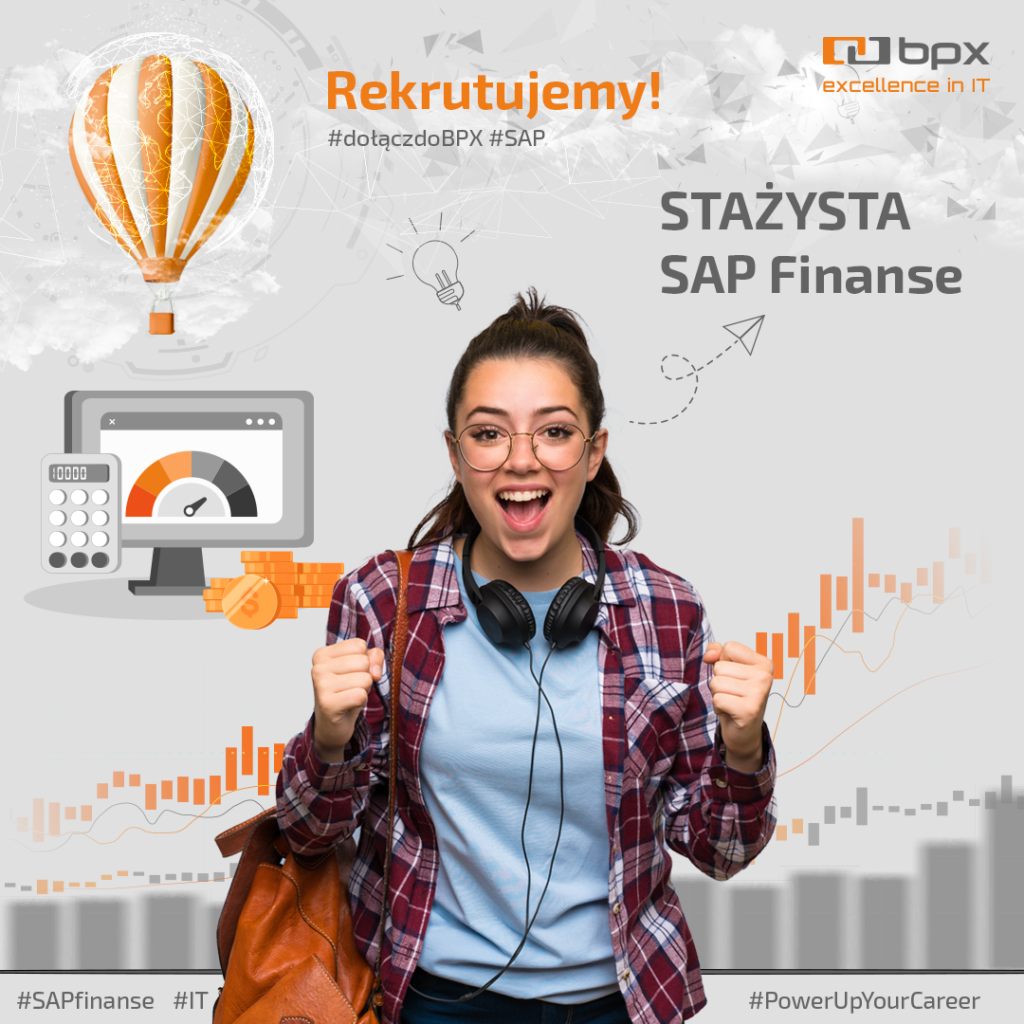 See recent
writings
You drive us to strive for excellence in delivered projects and common challenges. Feel invited to read out blog that provides more in-depth knowledge on our implementations and experience. Read articles about digital business transformation, ERP and Business Intelligence systems. Discover interesting practical applications for future technologies.
Contact

us!

Let's talk! Are you interested in our solutions? Our experts are happy to answer all of your questions.