Blog
Data-driven Revenue Growth Management
Radosław Stępień

Reading time: 4 min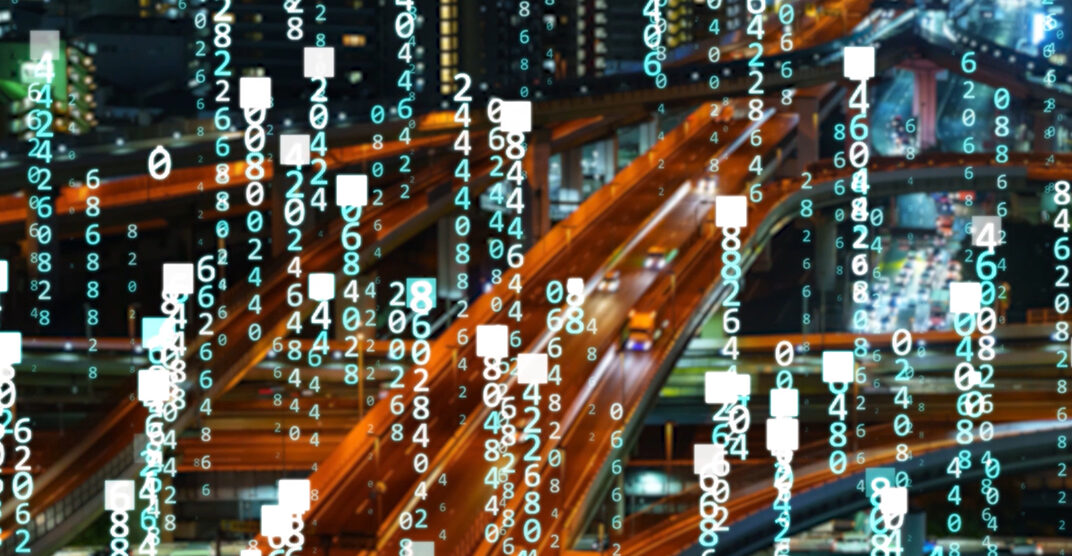 Date:

2 September 2022
Modern Revenue Growth Management is based on analyzing large amounts of data.
The first application we think of, in this context, is Microsoft Excel, but of course the market offers many similar solutions. These programs, which are used in small and medium-sized companies, hardly cover the need for effective planning of promotional campaigns. Unfortunately, these are tools that are usually easy to make mistakes in. Necessary data is entered and modified manually or at most semi-automatically, resulting in a high degree of exposure to human error.
For effective planning and management of promotional campaigns, one requires data from a variety of sources, including customer data, sales data (historical and up-to-date), current pricing procedures, inventory information and much, much more.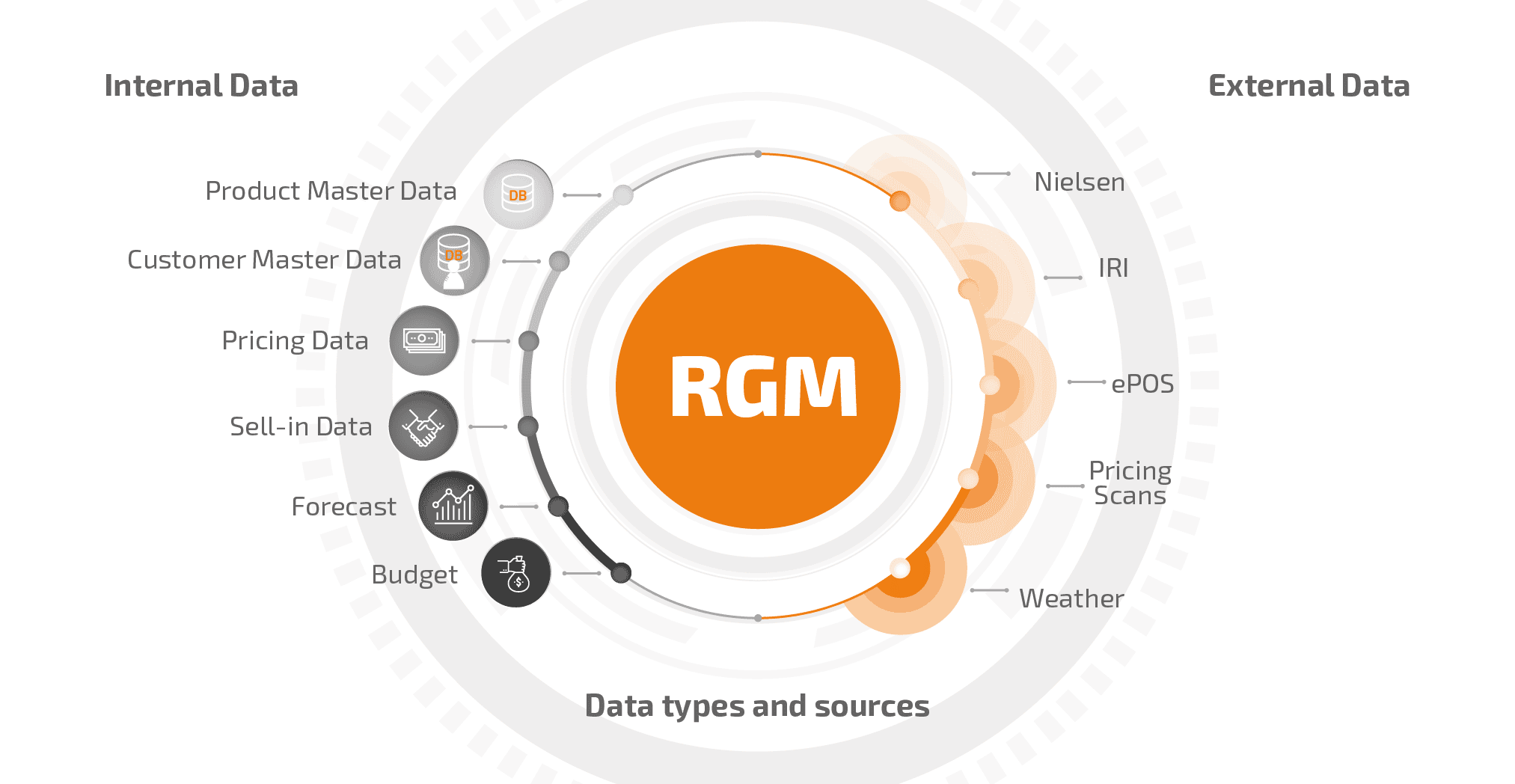 Source: own elaboration
Collecting this amount of data manually from all departments and then processing and entering it into a spreadsheet can take a great deal of time and be quite expensive. It is also important to remember to keep them constantly "up-to-date". Unfortunately, human error comes very easily in this area as well.
At the same time, I would like to point out that all the above-mentioned programs have a fairly low level of security, which results in vulnerability to fraud or manipulation.
And the data keeps coming…
As a company grows, uses new sales channels, expands its assortment, number of customers, production, logistics or sales capacity, the amount of data needed to be stored and updated increases exponentially. If we want to plan effective campaigns, we should take into account the changing habits of consumers and the behavior of competitors. The interesting thing is that even the weather forecast is now being analyzed in terms of demand and production planning.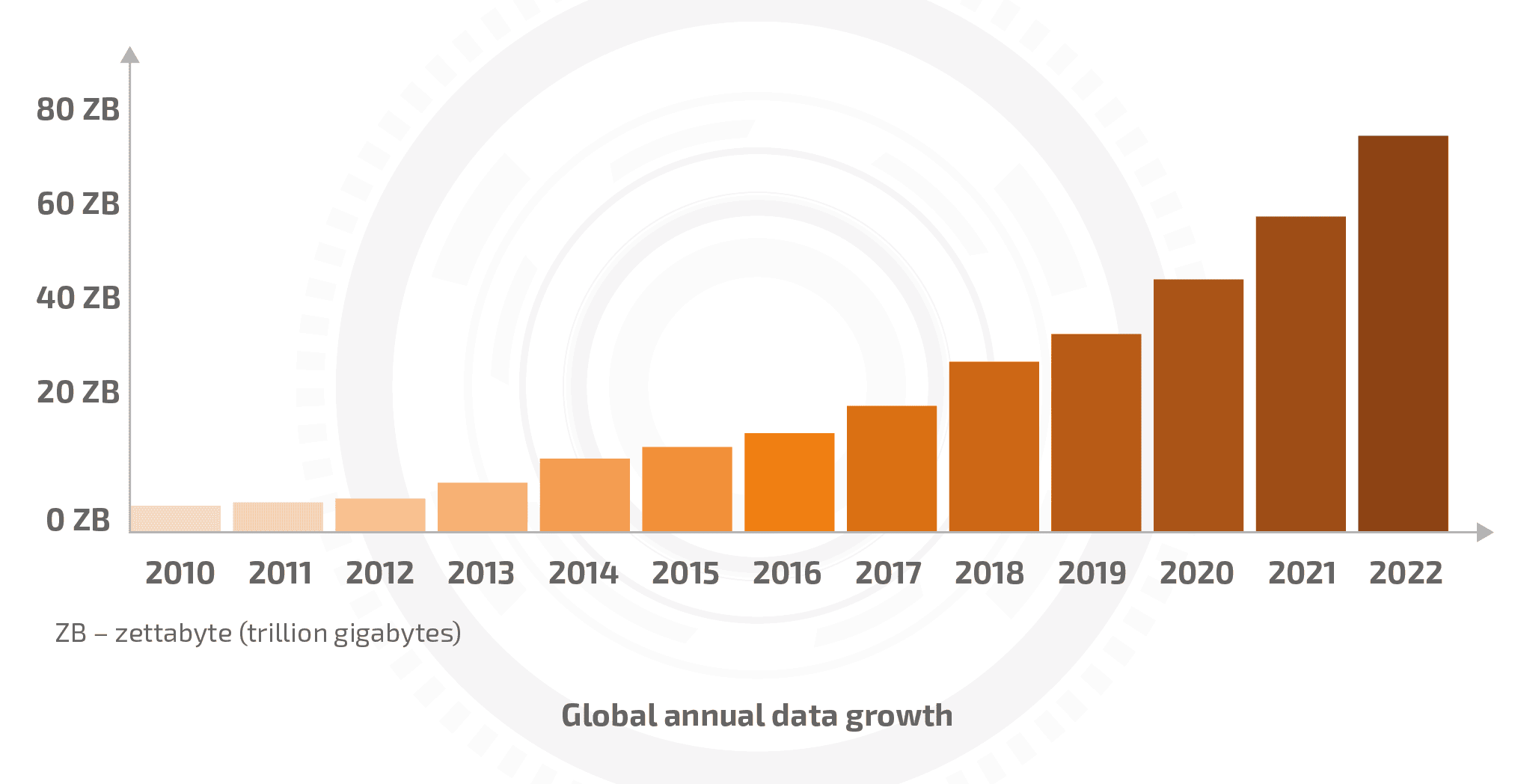 In 2015 IBM announced that 90 percent of all the data in the world has been generated over the last two years (2013-2015). Their volume is growing exponentially, doubling every three years.
How to manage and benefit from such an amount of information?
Some time ago, large CPGs companies came up against a brick wall, concluding that the existing approach to data storage and analysis was too expensive and risky, and most significantly, has stopped working. They have also realized that price, along with assortment, was the most important factor in defining the profit, and not the volume, as had been thought. As a consequence of these conclusions, attention was directed to the combination of Big Data-automation-Machine Learning.
The term Big Data is generally understood as the use of large-scale computing capabilities and technologically advanced software to collect, process, and analyze data characterized by high volume, developing speed and value.
Source: Directorate for Financial and Enterprise Affairs, Competition Committee, Big Data: Bringing Competition Policy to the Digital Era, OECD
Wikipedia defines the term "Big Data" more clearly:
Big data refers to data sets that are too large or complex to be dealt with by traditional data-processing application software.
By enabling high-speed extraction of appropriately selected data, automated processing technology and artificial intelligence, companies can predict demand more effectively (e.g., by simulating different variants of activities), and consequently plan more tailored-to-customer, more effective pricing strategies. The result of these activities is a significant increase of return on investment in promotional activities.
The future is today
The latest Revenue Growth Management scheduling software, having direct and/or indirect access to all the required data, makes it possible in real time, among other things, to:
simulate different pricing strategies in order to select the most appropriate one,
forecast sales on whether the manufacturer, customer, or consumer side,
identify the amount of return on investment,
react to changing market conditions,
identify risks and opportunities,
plan future costs of sales activities and support the financial settlement of these activities,
constantly monitor the balance of profits and losses at various levels of the company.
To be able to efficiently use the above-mentioned capabilities of RGM software, reliable and flawless integration with ERP systems is of key importance. Many years of BPX's international experience in implementing Revenue Growth Management tools and integrating them with SAP allowed us to develop our own "BPX Strategic Data Connectors" solution. A set of SAP-specific "out of the box" features enables quick and easy data integration between SAP and any RGM applications.  As a result, the customer can focus on what matters most—strategic planning of their promotional activities.
In the next article, we will look closer at why ready-made BPX Strategic Data Connectors are better for RGM data integration than developing them from scratch.
See recent
writings
You drive us to strive for excellence in delivered projects and common challenges. Feel invited to read out blog that provides more in-depth knowledge on our implementations and experience. Read articles about digital business transformation, ERP and Business Intelligence systems. Discover interesting practical applications for future technologies.
Contact

us!

Let's talk! Are you interested in our solutions? Our experts are happy to answer all of your questions.