Blog
BPX Powered of Women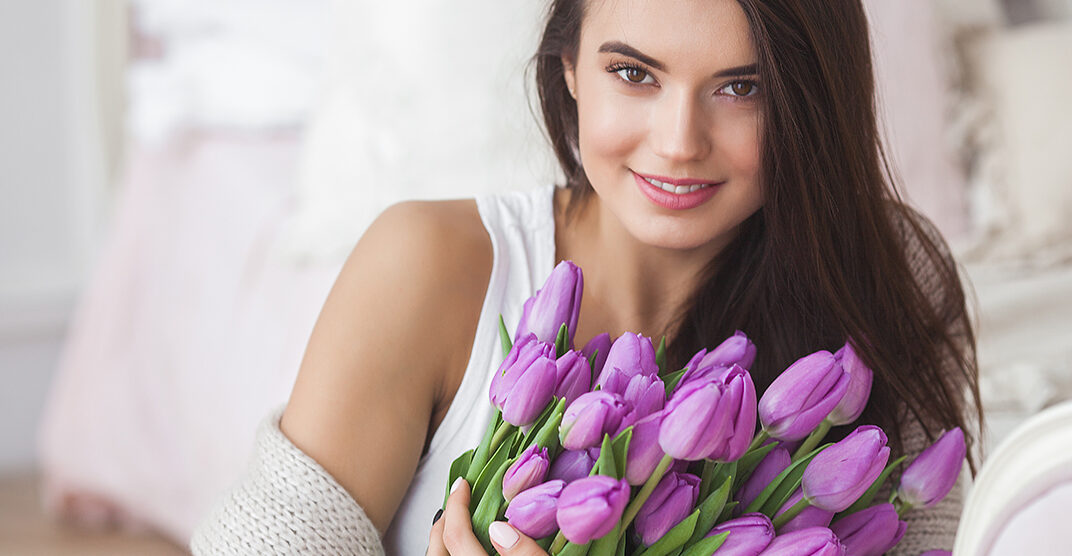 Date:

13 April 2022
We've announced March as Women's Month: BPX Powered by Women! Our team is powered by 75 amazing women, who face a multitude of challenges, successes and passions every day. At BPX, we deliver projects all over the world, support diversity, and we're a place where women can realize themselves in their careers in IT sector.
Consulting is a fast growing industry of tomorrow, which has a huge impact on how large companies operate and grow. And while the market would seem to be male-dominated, there are more and more women in this sector. Self-confidence, curiosity, receptiveness to change and willingness to constantly broaden their knowledge – these are qualities that help in consulting.
Anna Saczuk, Vice President at BPX, leads a team of SAP consultants and has been developing her career in consulting for over 15 years.
"The biggest influence of my professional life from my Dad.
The moment I started to understand  how the business world works, I realized that the values he had always held: honesty, responsibility, respect for others are crucial in life." — Anna Saczuk, Vice CEO BPX S.A.
What is the most important in your work?
What matters most to me are the people I work with, good cooperation in day-to-day life and delivering value to clients. Working in consulting means that you have clearly defined goals and many challenges in new and often very complicated projects. That' s why a good team, trust and good relations are so important. Usually I have the opportunity to work with the management boards of the largest international companies and I am engaged in projects from the FMCG sector. I like to face challenges and I do all I can to make sure that the company grows and that people enjoy what they do. I support the initiatives of the Wellbeing team and CSR actions that bring a lots of sense not only into the work life. This is a very important part of our business.
Magdalena Tomalska, HR Manager, she has been working with BPX since 9 years ago as an IT Consultant.
"Ever since I can remember I wanted to treat and help young children. However, life steered me on a different track, but only slightly, because I still receive this daily contact, support, and cooperation with other people, which gives my work meaning." – Magdalena Tomalska, HR Manager.
What is your job, what is your typical day like?
In BPX I work as an HR Manager. In short, I manage all formalities (contracts), payments, as well as solving employees' problems, recruitment support and implementation of changes.
How have you developed your career?
I started working at BPX in 2013 as an IT Consultant in the QlikView team, but after one year I got a great chance to fulfill my dreams and took a position in the HR department. And then step by step, I moved forward developed myself with the support of Anna Saczuk CEO of BPX.
Thank you for being a part of #BPXteam.
Alicja Rudnicka is developing her career in BPX as a Senior SAP Consultant.
"My work involves not only technical aspects and continuousdevelopment, but also learning about the business approach of companies from different sectors, working with people from all over the world and interesting business trips." — Alicja Rudnicka, Senior SAP Consultant.
What is your job?
As a SAP Consultant I run projects in financial, treasury and controlling modules for companies from all over the world, operating in various industries.
I cooperate with companies in the following areas:
analysis, optimization of local and global processes,
system configuration,
testing support,
conducting trainings,
creation and implementation of new solutions.
What do you like to do in your spare time?
In my free time I like to:
travel (I love to meet new places, people, culture),
play board games (especially in a good company)
read books (usually several at once).
Małgorzata Żmuda, Infor Consultant at BPX.
"What I like most about my job is its variety. Purely technical tasks, which my scientific mind loves, but it is also working with people, which is interesting, challenging, and so needed, especially now, when interpersonal contacts have been reduced quite a lot. Both these aspects of my job make me feel balanced." – Małgorzata Żmuda, Infor Consultant at BPX.
What is your job?
– At work I am both business analyst, ERP systems implementation specialist, tester and account manager. These roles are related to stages of ERP system implementation process.
Business Analysis
System implementation
Testing
Pre- and post-implementation support
The last one is the most interesting part of my work, it requires interpersonal contacts and solving various topics notified by the customers.
What do you like most in your work?
Diversity – it's working in front of a computer, but it's also working with people, which is interesting, challenging, and so necessary,
Continuous growth – challenges that provide growth and makes your work-life an interesting adventure,
People and the atmosphere that people create – I love "my" people. ????
 Małgorzata Przybyła, Project Manager at BPX.
"Project management in my opinion is not about governing people, it is about managing information within the team members, because as a PM I am an integral part of the team." – Małgorzata Przybyła, Project Manager at BPX.
What is your job, what do you do on a daily basis?
My job is full of challenges. I represent the project team, I help the project recipients to achieve the planned business goals.
No matter what kind of information I receive, I am responsible for setting and allocating priorities correctly. I organize meetings with clients and the team to collect the latest data and inform everyone about the project's progress and, if necessary, quickly and effectively re-plan the work.
I ensure that all elements of the project and its development are in tune with the stakeholders' demands.
What are your strengths?
Organizational and leadership skills – I can maximize the effectiveness of my team members by inspiring, motivating, but also enforcing assigned tasks.
Effective communication – I listen actively and build relationships and communication within project teams based on empathy.
I believe that empathetic workplaces enjoy stronger collaboration and lower stress levels. I believe that empathy deserves its growing status, and wise leaders manage their teams this way.
Negotiation Skills – As a good negotiator, I know the importance of being well prepared. I always start planning a good negotiation strategy by researching the stakeholders' expectations.
Conscientiousness and accuracy – I like to see the project in the context of its details. Sometimes it's the little things that matter the most, but still… the details can also cause the greatest problems. I also know that cooperation is most efficient when my clients and colleagues know that I keep my promises and they can count on me.

See recent
writings
You drive us to strive for excellence in delivered projects and common challenges. Feel invited to read out blog that provides more in-depth knowledge on our implementations and experience. Read articles about digital business transformation, ERP and Business Intelligence systems. Discover interesting practical applications for future technologies.
Contact

us!

Let's talk! Are you interested in our solutions? Our experts are happy to answer all of your questions.