Blog
Banking integrated with SAP: Your central payment management center
Mikołaj Mocek

Reading time: 8 min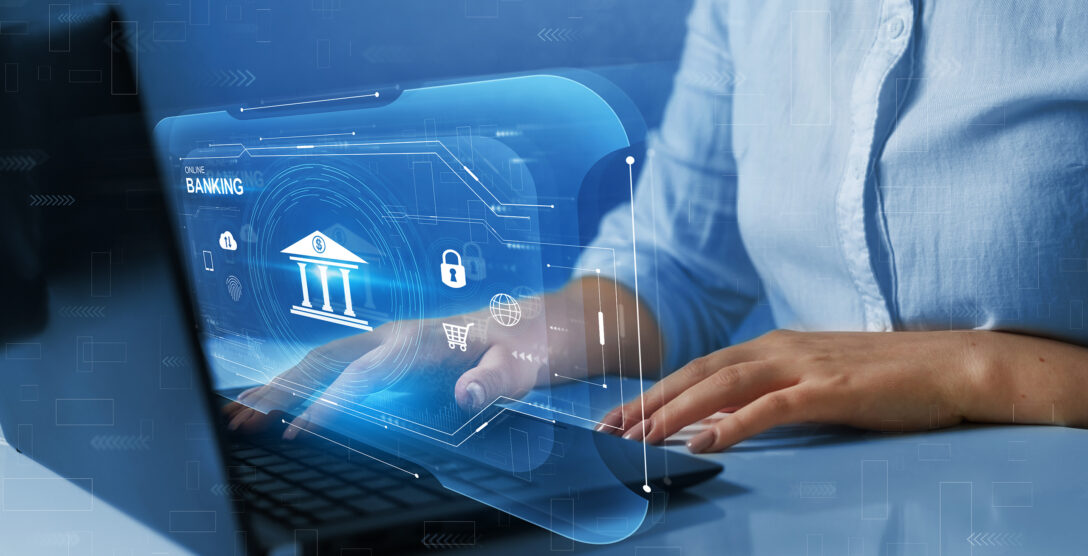 Date:

21 June 2023
Banking eXcellence is an innovative solution developed by BPX's team of consultants that automates and streamlines the payment process for companies using SAP. With Banking eXcellence, accountants and finance staff can manage payments securely, efficiently and effectively, increasing productivity and eliminating routine tasks.
From the article, you will learn:
What the Banking eXcellence solution is.
How it differs from the traditional payment process in the SAP system.
What business benefits our solution provides.
Challenges of handling payments in SAP's standard payment process
According to the "National Survey of Accountants" conducted at the end of 2022 by inFakt, nearly 80% of accountants are working overtime due to a flurry of duties. Handling outgoing payments and bank statements is a significant part of daily tasks. The SAP ERP system is the most common solution of choice in large companies, but the standard payment processing has some limitations and is not intuitive. Duplication of payments, lack of payment file security and the need to log into multiple banking platforms generate wasted time and the risk of errors.
Banking eXcellence – a solution for companies using SAP
In Polish companies, the ERP system that leads the way is SAP. Together with its hallmarked products such as SAP ECC and S/4HANA, SAP holds more than 30% of the market share. Its solutions are most often chosen by large companies with more than 500 employees. Due to the huge number of transfers in these companies, handling payment obligations requires a significant amount of work and the involvement of many people.
Extremely time-consuming payment processing in traditional terms
The standard payment processing offered by SAP is mainly based on the F110 transaction, which performs two important functions in the context of our business operations. First, it allows us to view the current status of open items that are ready for payment. Second, it generates payment files, which we then import into electronic banking systems.
Limitations and lack of intuitiveness in a traditional solution
However, it should be noted that the default process has some significant limitations that make it difficult to use, especially when dealing with multiple company codes with accounts in different banks.
One of the main risks of using a standard solution is the risk of duplicate payments.
SAP only provides the payment file, and the rest of the process, including importing the file into the bank, is on our side. The lack of system warnings or messages regarding potential duplicate payments forces the need for additional preventive procedures, especially in accounting departments, where multiple people may be responsible for processing payments.
Lack of security and security risks
An unsecured payment file poses another security risk to the entire process. Before the file is uploaded to the bank, it can be modified even with simple applications such as "Notepad." Such a shortcoming raises questions about the overall security of making payments. In addition, the standard process exposes us to significant time loss, which we often accept as an inherent part of our work, even though this time could be spent developing our skills or analyzing more complex issues.
After all, we are talking about the need to regularly log in to multiple online banking platforms and effectively use banking portals, which often differ in terms of layout and functionality. Regular logins are required to verify available funds, authorize transfers and check the status of transfers.
Optimizing the payment process and verifying balances
Wanting to optimize and solve most of the ills of the standard process available in SAP, BPX's team of consultants, in cooperation with long-time employees of accounting departments, developed an innovative solution called "Banking eXcellence." Its goal is to optimize and solve most of the problems associated with the standard process available in SAP. Banking eXcellence was created as a full-fledged interface between SAP and electronic banking, enabling analysis and verification of outgoing payments from the company.
Intuitive interface and access to payment history
The tool offers an accessible interface that is easy to use even for new users. In addition, it gathers both scheduled and historical transfers in one place, enabling full payment analysis. Importantly, the solution collects payment history from all banks and accounts, making it easy to track transactions.
Payment process security and protection against errors
Once the Banking eXcellence solution is implemented, the ERP system (to be more precise – SAP) takes over responsibility for the security of the payment process, preventing double-sending of transfers or editing the contents of the payment file. In addition, the solution makes it possible to verify the balance on all accounts from SAP, as well as to provide signatures and send authorized files directly to the bank. As a result, the need for regular logins to banking applications is significantly reduced.
Payment authorization workflow and enhanced security
The solution also offers the ability to run and customize a payment authorization workflow, which significantly increases protection against potential fraud.  Taking control of the cash disbursement process gives us an additional tool to oversee and protect the process.
The payment processing process in Banking eXcellence does not end with just transferring the file to the bank. The system automatically checks the statuses of individual transfers, informing us from the SAP level that the payment has been correctly processed by the bank or alerting us if for some reason the transfer could not be processed. Such automatic monitoring gives us full control over payments and allows us to avoid potential problems.
A complementary solution to the payment cockpit is the statement cockpit, which makes it possible to significantly reduce the time required to process bank statements. Thanks to Banking eXcellence, the need to download statements from various banking applications on a daily basis and then upload them to the SAP system is completely eliminated. All these operations are performed automatically in the early morning hours, so that by the time we start our work, all the statements are already available in the FEBAN transaction, ready for further processing.
One undeniable advantage that can definitely contribute to the efficiency of the sales department is the functionality of automatic posting of intraday statements. This additional option, not available in the traditional SAP system, allows us to automatically retrieve and post intraday statements according to our preferences. This allows us to maintain a real-time correspondence between the balances in our general ledger accounts and the actual balances available in our bank accounts. This functionality carries significant convenience for sales departments, enabling them to quickly release credit control, and also ensuring that collection or accounts receivable personnel always have up-to-date information.
This allows them to quickly identify overdue payments and take appropriate collection actions, which contributes to improved efficiency in the area of recovery. As a result, automatic posting of intraday statements enables smoother and more efficient business processes. Individual departments can better manage their resources and make faster and more informed decisions, resulting in increased revenues and profits for the organization.
Banking eXcellence: a modern solution for the finance and accounting sector
Implementing Banking eXcellence is a long-term investment that frees accountants from many tedious, routine and time-consuming activities. Our solution makes it possible to direct available resources to the analysis of more complex and challenging problems. A large part of BPX consultants have many years of experience in the financial and accounting field, which allows us to understand perfectly how stressful and demanding it is to reconcile the implementation process with the execution of daily duties. Especially in the case of a job where tax return deadlines are constantly chasing.
Optimization of accounting processes for increased efficiency
Banking eXcellence is a modern tool that allows you to optimize your accounting processes. It allows you to focus on analyzing more complex and challenging issues, while eliminating monotonous tasks that used to consume a lot of time. Our solution helps you manage your time and resources more efficiently, allowing you to focus on strategic aspects of your financial activities.
Fast implementation and guaranteed efficiency
Our efforts are focused on ensuring that customers implement the solution as quickly as possible, minimizing the transition period. We guarantee that our solution will be implemented in an exceptionally short period of time, considering typical IT projects. As early as 3 to 4 weeks after communicating business requirements, we provide our customers with full access to the cockpit.
Getting started with our solution is extremely easy and intuitive. Just a few weeks after handing over the business requirements, our customers can enjoy full access to our cockpit. When implementing the solution, we also provide full technical support and training for the team to ensure a smooth transition and maximum efficiency.
Trust in experience and efficiency
Adapting to current market trends and meeting our customers' expectations, we offer a flexible approach to the distribution of our solution, Banking eXcellence. We provide the choice between a one-time purchase of a lifetime license or an annual subscription that gives you access to our product. Our subscription offering provides regular functionality updates, implementation support, and stability and security. Our more than 17 years of experience in providing IT solutions is a guarantee of quality and reliability.
See recent
writings
You drive us to strive for excellence in delivered projects and common challenges. Feel invited to read out blog that provides more in-depth knowledge on our implementations and experience. Read articles about digital business transformation, ERP and Business Intelligence systems. Discover interesting practical applications for future technologies.
Contact

us!

Let's talk! Are you interested in our solutions? Our experts are happy to answer all of your questions.