Blog
Artificial intelligence in e-commerce – what have we become accustomed to?
Kinga Grabowska

Reading time: 5 min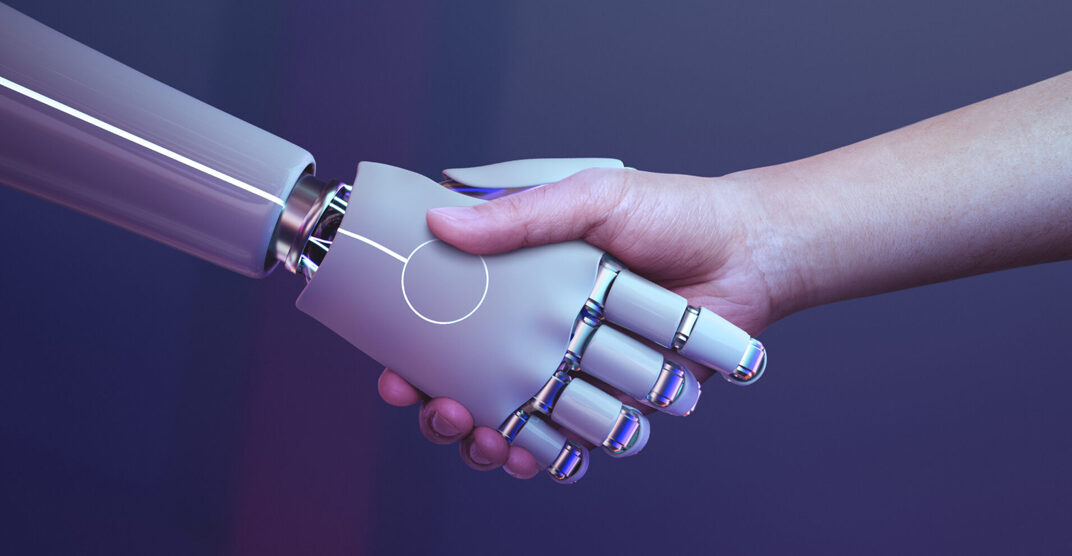 Date:

7 April 2022
Digital transformation, Data Science, data analytics, artificial intelligence – in recent times it is difficult to find more catchy slogans in the context of business development, including in the retail industry. As the data shows, this is a topic worth getting interested in, because as many as 66% of customers admit that the usage of new technologies and innovative solutions increases their level of engagement and shopping experience.
With global sales estimated to reach nearly $27 trillion in 2022, investing in new technologies seems like an effort that will bring the expected return. As we hear all around us about more and more original ideas of companies to improve their attractiveness and competitiveness, and Zara opens a shop of the future filled with AI solutions, the question is – what else can surprise us?
Which conveniences do we love the most?
Over the years, there have been many conveniences that have changed our habits so much, that we now all consider them a permanent part of the shopping process, we can't even imagine certain steps could be done any other way.
Here are some of the leading examples of artificial intelligence solutions that improve the shopping experience:
In-store navigation – facilitated by the use of modules for movement in closed spaces, e.g. by beacons of the Polish company – estimote – IBeacon transmitters send information about their location, and the user, using a smartphone, is able to read the messages sent. Thanks to this, we can receive information about the shortest queue to the checkout, personalised promotions,or help in determining the route in the shop based on a shopping list.
Augmented reality (AR) – is a solution that helps us visualise how a specific piece of furniture will look in our home (you will find it, among others, on tylko.com). In this way, we can also try on shoes, compare lipstick colors, etc.
Interactive chat – these bots use artificial intelligence and machine learning to chat with customers, answer common questions and guide us to the desired search results. Also, the bots collect valuable customer data that can then be used to improve business decisions.
User-adaptive homepage – online storefronts and mobile apps identify the user and, based on previous visits to the site and purchases made, the display offers tailored to that customer. Artificial intelligence systems are constantly being refined to prepare the most tailored views for each interaction.
How do we buy?
In 2019, up to 90% of retail sales took place in a stationary shop. Research shows that customers start the purchasing process by searching for information about a given product online, even if they ultimately plan to complete a given purchase in a stationary shop, so this is clear evidence that it is worth combining these 2 actions.
Despite the dynamic development of eCommerce and a strong preference for online shopping, stationary shops are still very popular. Consumers of all age groups, including the Baby Boomers generation (62%) and Generation Z (58%) are still willing to go stationary shopping. The undeniable advantage of physical shops is the ability to 'experience' a product live, by using the senses through touch and sight. As yet, even the best online shop cannot provide us with this feeling.
According to a report by the IHL Group, for every stationary shop that closes, 5.2 new ones open. When some voices "This is the end of the stationary store" arise, we refer more than skeptical to that thesis.
Why did Zara decide to open a high-tech shop?
Zara's pioneering concept store in east London aims to combine online and in-store shopping. It is equipped with classic men's, women's and children's clothing departments, but an unfair advantage is a dedicated online shopping and pick-up area with automated parcel collection points. Customers scan a QR code or enter a PIN code and then, behind the pick-up point, a robotic arm arranges the parcels and delivers them to customers within seconds.
Another intriguing innovation is the interactive mirrors equipped with RFID, which identify the item held by the customer and give suggestions for additional items, so that customer can see how the whole outfit will look.
Another convenience is that Zara employees moving around the shop are equipped with iPads, so that they can not only give advice to customers, but also accept payment, carried out using a mobile phone in the Zara app or InWallet.
Self-service checkouts have also found their way here, as in addition to the standard cashier stations, self-service checkouts have appeared that automatically identify the product purchased. To finalise the transaction, customers validate the scanned items on the screen before making payment.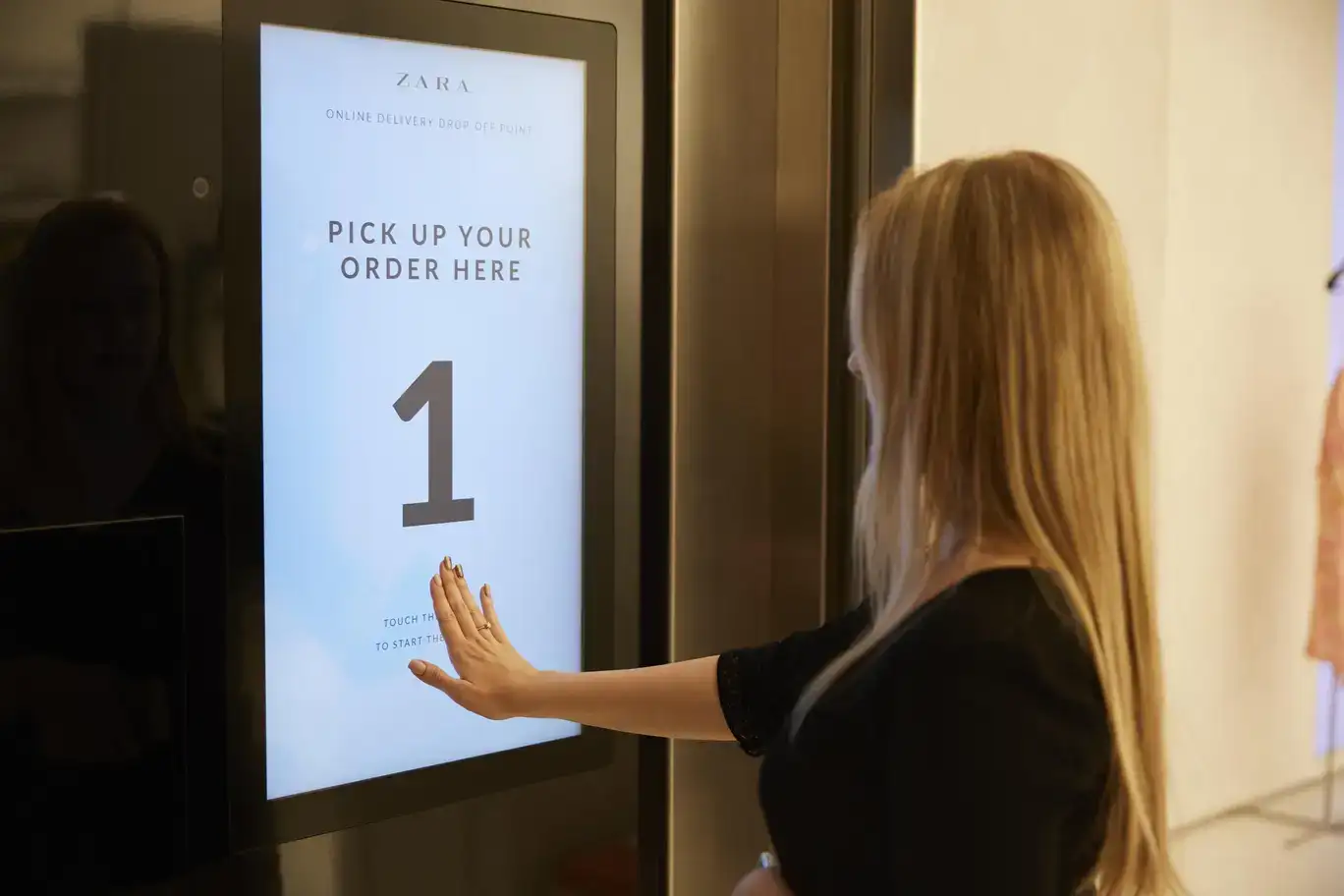 Artificial intelligence, data collection and insights
Artificial intelligence in retail has equipped companies with data and valuable insights that are used to improve retail operations and identify new business opportunities. In fact, it is estimated that over a 3-year period, artificial intelligence in retail has been responsible for generating $40 billion in additional revenue.
This data illustrates that investing in AI solutions, including data analytics platforms equipped with artificial intelligence and AutoML like Qlik Sense, makes profound sense. The artificial intelligence embedded in this business intelligence tool allows us to automatically generate insights and create analyses, making it easier for the user to explore and read the data. Thanks to this, we are able to turn data into information, and this information into specific business operations. If you are wondering how to analyse your company's data and develop your business to deliver the best possible shopping experience to your customers, feel free to contact us: bpx@bpx.pl
Author:

Kinga Grabowska

Sales Representative Qlik
See recent
writings
You drive us to strive for excellence in delivered projects and common challenges. Feel invited to read out blog that provides more in-depth knowledge on our implementations and experience. Read articles about digital business transformation, ERP and Business Intelligence systems. Discover interesting practical applications for future technologies.
Contact

us!

Let's talk! Are you interested in our solutions? Our experts are happy to answer all of your questions.