Qlik Alerting
Take intelligent, timely action:
Sophisticated, data-driven alerts,
Advanced statistical calculation, outlier and anomaly detection,
Proximity-based alerts on mobile devices,
Drill into dimension values,
Self-service and centralized insights,
In-context linking to analytics applications.
Where it fits – actionable insights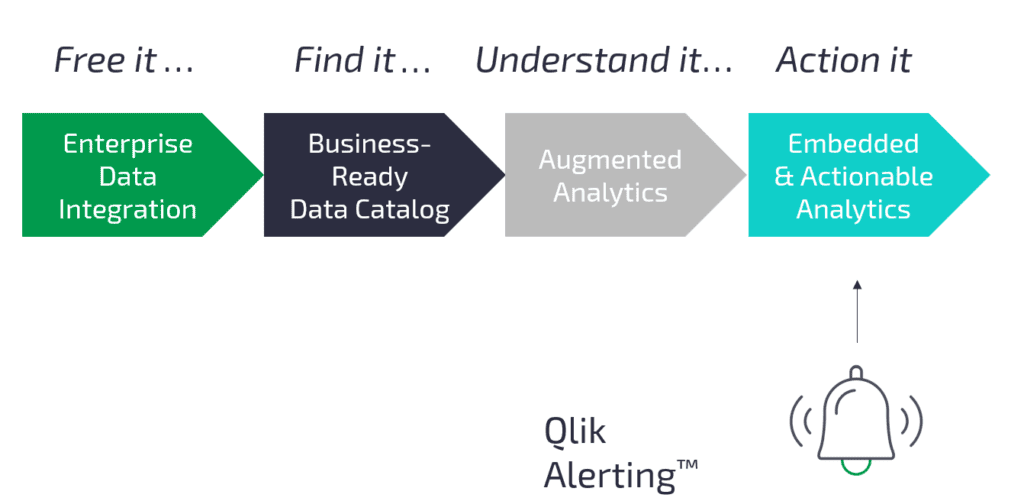 Intelligent alerting,
Outlier and anomaly detection,
Proactive management,
Timely action,
Workflow automation.
What does it give? Benefits
Drives adoption and action
Decreases "dashboard fatigue"
Enables management by exception
An all-encompassing alerting platform for Qlik Sense that helps drive user adoption
Qlik Alerting connects to the BI environment via API. It activates the alert on the basis of the data contained in dashboards and defined by the rules contained in its friendly interface. It sends information through a specified channel of communication such as e-mail message or mobile application. It directs to the application in order to check the alert in a more thorough way.