Blog
Case Study: Replication of MRP Areas between SAP MDG and SAP ECC
Jakub Świerczek

Reading time: 3 min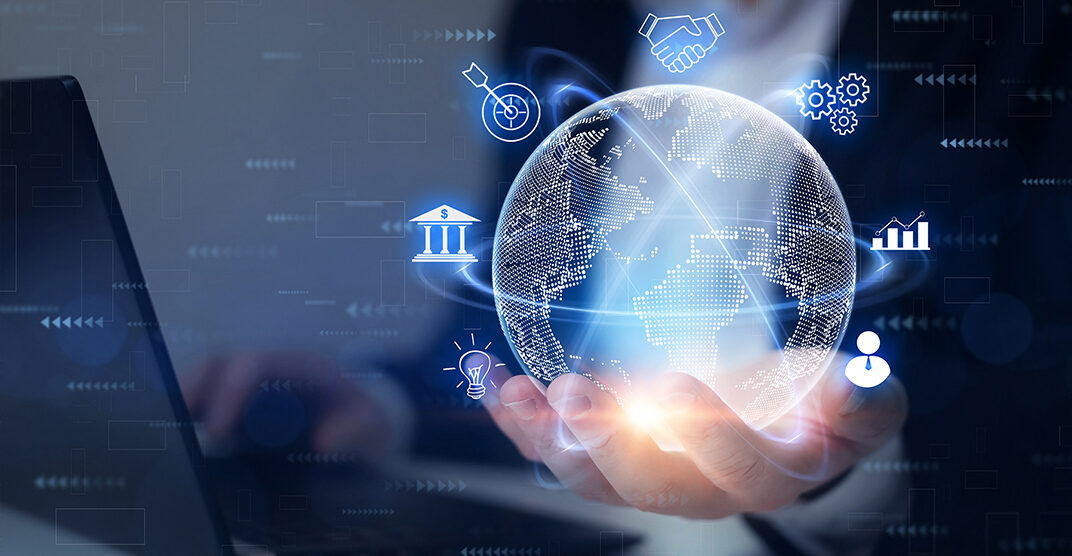 Date:

28 September 2022
Implementation of MDG (Master Data Governance) is very often first step which companies do before they decide to transform their SAP R/3 system to S/4 HANA.
But even with integration of master data management and SAP ERP being one of main purposes of why MDG tool has been ever developed we can see that there are some of the master data objects for which standard solution of sending the data to SAP ECC does not exist. One of such examples is MRP area to which material master data is being extended.
From the article you will learn:
What problems our client faced and what MDG solution was chosen to avoid double maintenance of the same data in two different systems?
What was our approach at each stage of the implementation?
What benefits did our client gain from a business perspective?
Our client has raised a requirement to move extension of materials to MRP areas from ECC to newly implemented MDG tool so users could start its maintenance during plant extensions or plant data change within the same Change Request. There was no problem with turning on MRP area extension on MDG side however our project team realized that this object is not getting replicated from S/4 MDG to SAP ECC which is being used as transactional system by the client.
Reason is MRP areas are considered by SAP as external object belonging to Material Requirements Planning (MRP) and therefore is not included in MATMAS IDoc which is message type used to transfer Material Master changes. Moreover, ALE (Application Link Enabling) and DRF (Data Replication Framework) for MRP areas are currently not possible as no other IDoc exists for its distribution. SAP officially confirms the same in below OSS notes:
2268203 – Not possible to Update / Transfer MRP Area when using Message Type MATMAS.
2816571 – Functional Restrictions in MDG for Material on SAP S/4HANA 1909.
425493 – MM17: MRP area cannot be mass maintained.
Solution:
Once our client has raised the requirement, our BPX team started as-is analysis to find out how the process looks like right now and what's the best way to implement the solution. Final decision was to extend standard MATMAS05 IDoc and add new segments which would hold MRP area data (MDMA).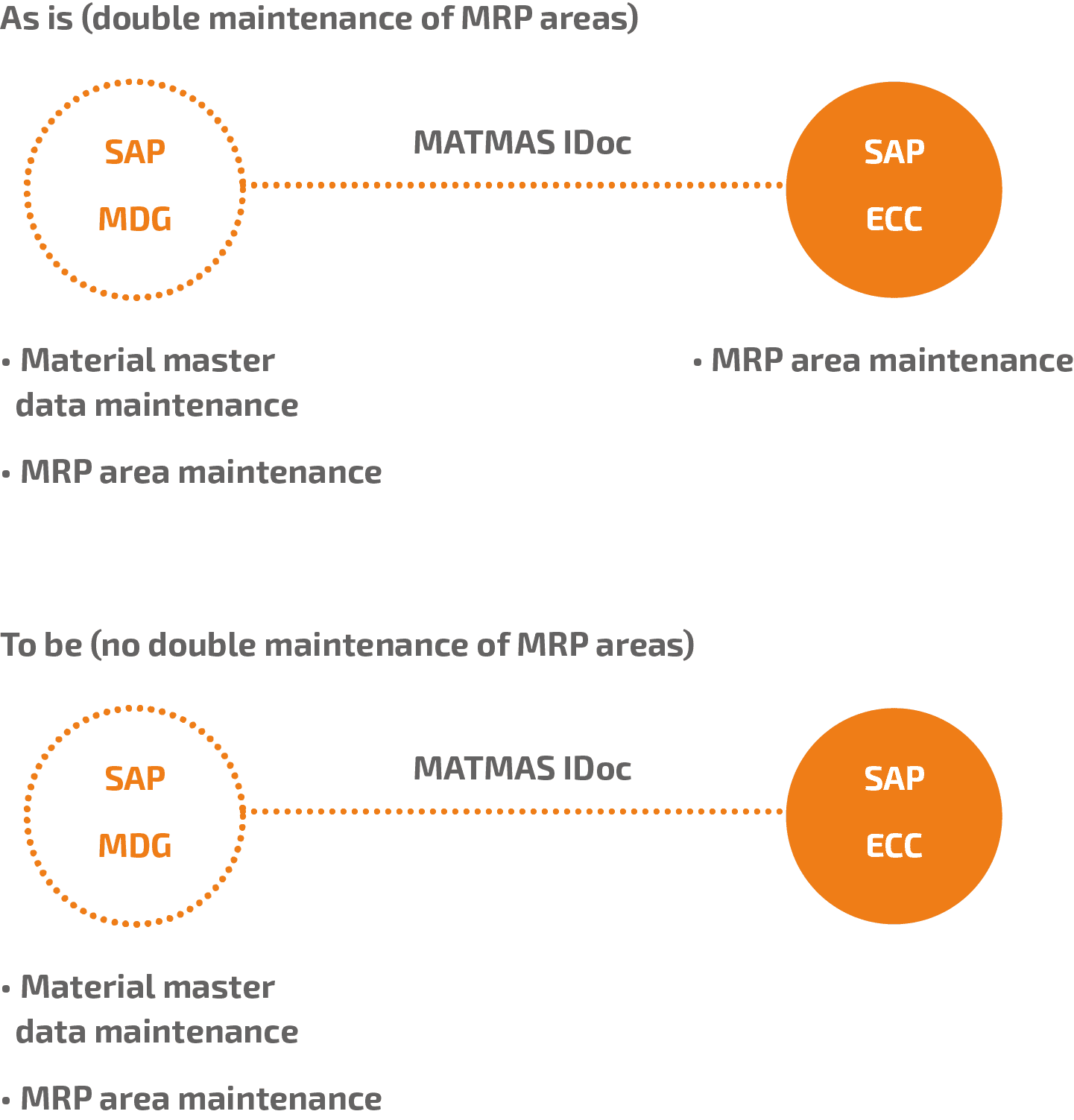 Development can be split into three different phases:
Adjusting MATMAS IDoc structure in both systems.
Change ABAP code of respective user-exit on MDG side to include processing logic for the new custom segment.
Update function modules on SAP ECC side so they could pick-up data from inbound MATMAS IDoc and create or change MRP area data.
Solution benefits:
Adjusting existing MATMAS IDoc allowed us to narrow cost of the implementation. Also, we could deliver the solution very quickly as we used existing integration and users were already familiar with the workflow, so client didn't have to change their own processes and they were able to test solution easily.
From a business operations point of view, implemented solution allow business to maintain MRP areas in S/4 MDG tool together with other material master data workflow. That limits the necessity of double maintenance of the same data in two different systems (MDG and ECC). Keeping MDG as a single source of truth for whole material master data object also limits the number of potential user mistakes and is keeping both systems synced. End users also reported that whole solution helped in saving the time during material master data creation.
Author:

Jakub Świerczek

Konsultant SAP MD
See recent
writings
You drive us to strive for excellence in delivered projects and common challenges. Feel invited to read out blog that provides more in-depth knowledge on our implementations and experience. Read articles about digital business transformation, ERP and Business Intelligence systems. Discover interesting practical applications for future technologies.
Contact

us!

Let's talk! Are you interested in our solutions? Our experts are happy to answer all of your questions.